Esta campaña ha sido compensada por Collective Bias y sus anunciantes. Todas las opiniones son solo mias. #CambialoConQS #CollectiveBias
This shop has been compensated by Collective Bias, Inc. and its advertiser. All opinions are mine alone. #CambialoConQS #CollectiveBias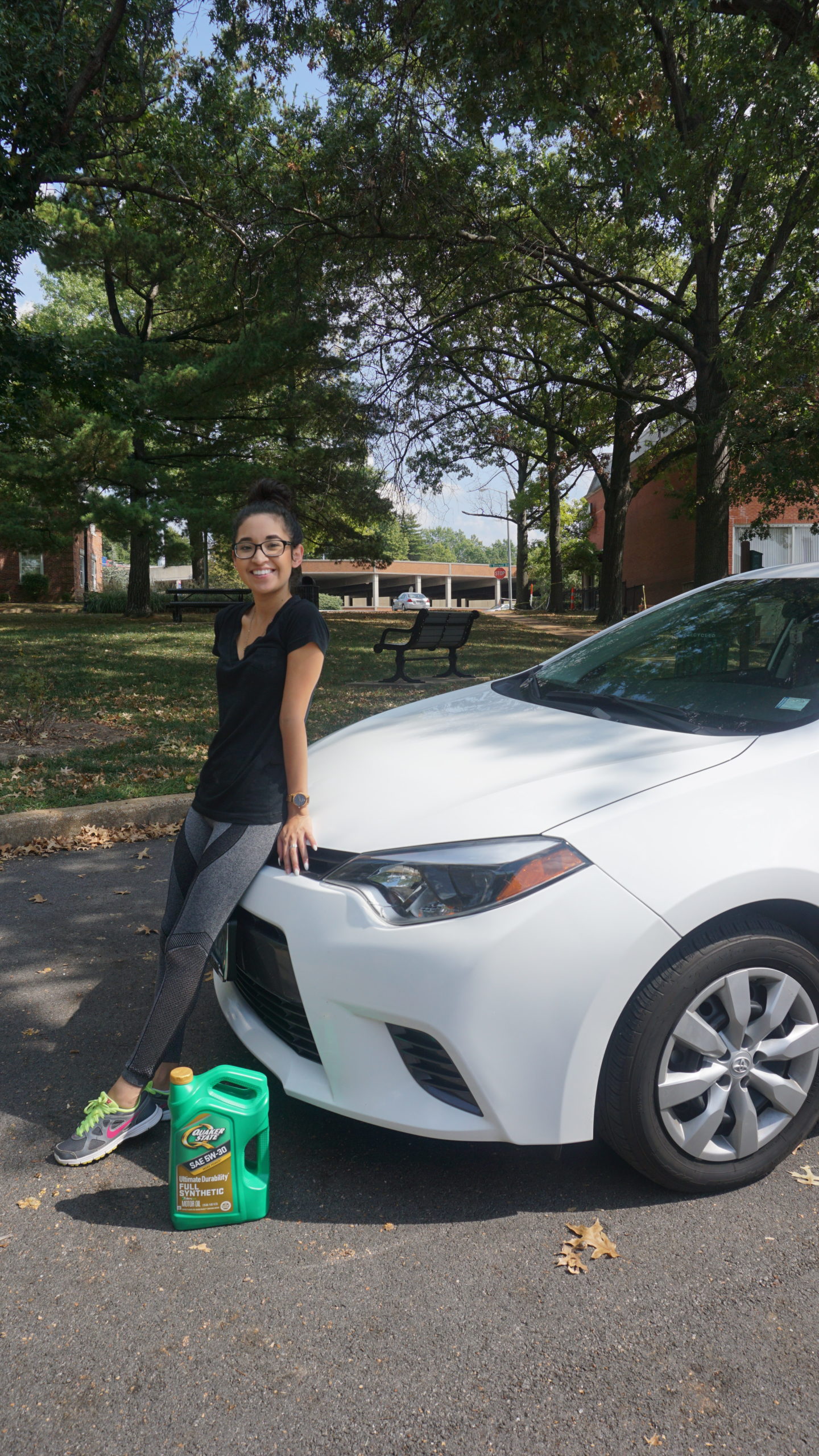 Have a road trip planned soon? Well then that means you need to make sure you check the oil in your car before you go and before you come back! Being originally From Texas and living in the Midwest for the past 7 years I have had my fair share or solo road trips and I have become a pro at traveling with my little car and making sure it has the maintenance it needs before any trip. Check out how I use Quaker State® Ultimate Durability™ Full Synthetic Motor Oil to get ready for my trip!
¿Tienes planeado un viaje por carretera pronto? ¡ bueno, entonces eso significa que usted tiene que asegurarse de comprobar el aceite en el coche antes de ir y antes de volver! Siendo originario de Texas y viviendo en el medio oeste durante los últimos 7 años he tenido mi parte justa o solo viajes por carretera y me he convertido en un profesional en viajar con mi pequeño coche y asegurarse de que tiene el mantenimiento que necesita antes de cualquier viaje. ¡ Echa un vistazo a Cómo utilizo el aceite de motor Quaker State® Ultimate Durability™ Full Synthetic Motor Oil 5 QT para prepararse para mi viaje!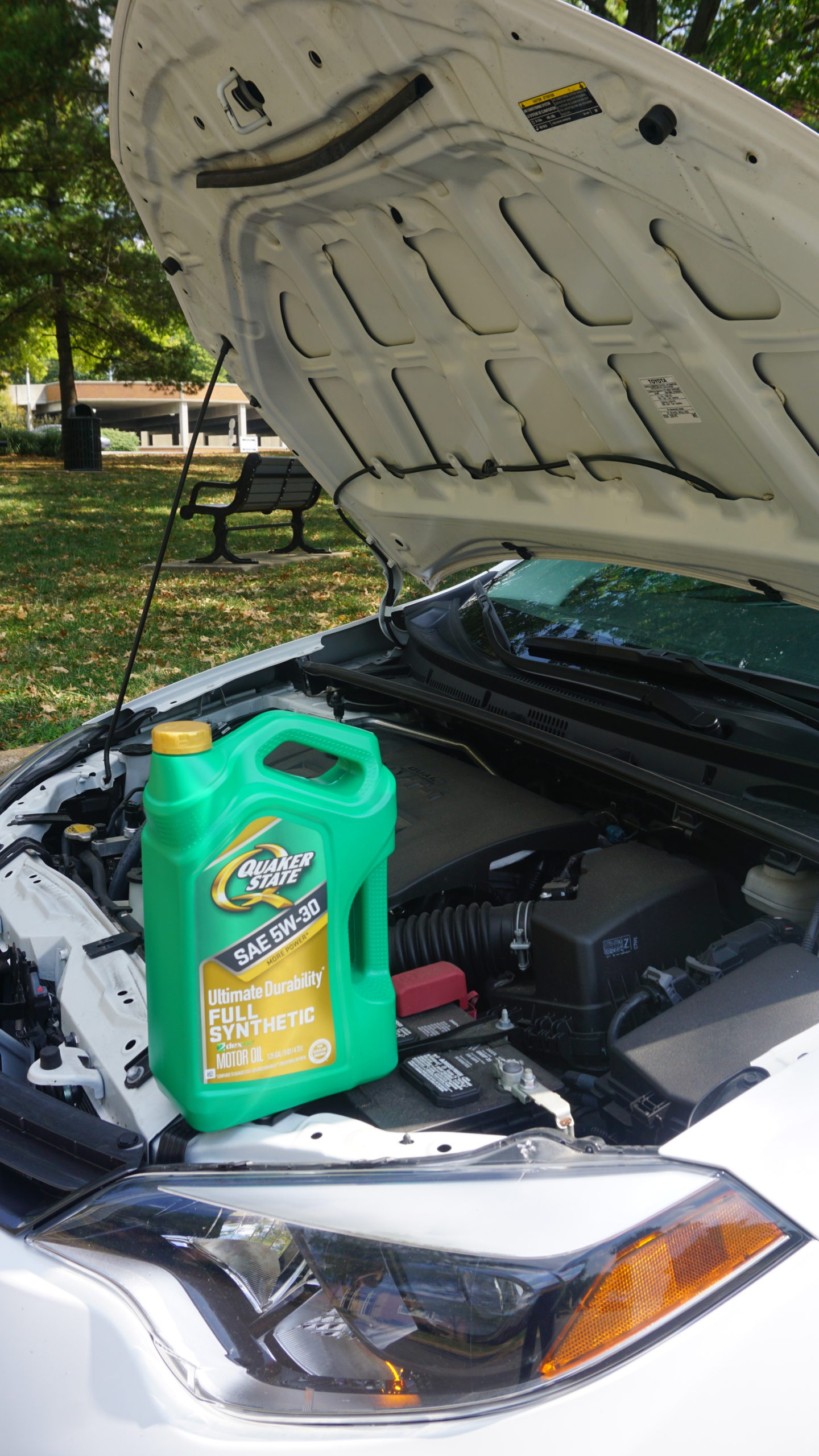 I purchased the 5 qt version at Walmart on rollback for a great everyday low price of $20.24. I have learned how to check and fill my oil for my car and it really is very easy. First you park your car and turn it of, make sure you pop open your hood and place the bar upright so it can hold it up. Once you have that ready, take out your dip stick, clean it off and place it back in. Remove it once more to see how much oil is your car. If it is below the line marked on your stick it is time to fill it up!
Compré la versión de 5 QT en Walmart en Rollback con el precio bajo todos los días de $20,24. He aprendido a comprobar y llenar mi aceite para mi coche y realmente es muy fácil. Primero usted parquea su coche y lo da vuelta de, cerciórese de que usted estallido Abra su capilla y ponga la barra vertical de modo que pueda sostenerlo para arriba. Una vez que tenga listo, saque su bastón de inmersión, límpielo y colóquelo de nuevo. Quítelo una vez más para ver cuánto aceite es su coche. ¡ Si está debajo de la línea marcada en su palillo es tiempo de llenarla!
Once you have determined how much oil your car needs. Unscrew the cap (mine is towards the top) and refill it. After you have filled it, repeat the first step and check it once more to make sure you have enough oil in your car.
Una vez que haya determinado la cantidad de aceite que necesita su automóvil. Desenroscar la tapa (la mía está hacia arriba) y rellenarla. Después de haberla llenado, repita el primer paso y compruebe una vez más para asegurarse de que tiene suficiente aceite en su coche. 
After you have completed all the steps be sure to pack the remaining oil in the trunk of your car, as you will want to check your oil once more before you make the trip back home.
Después de haber completado todos los pasos Asegúrese de empacar el resto de aceite en el maletero de su coche, ya que usted querrá comprobar su aceite una vez más antes de hacer el viaje de vuelta a casa.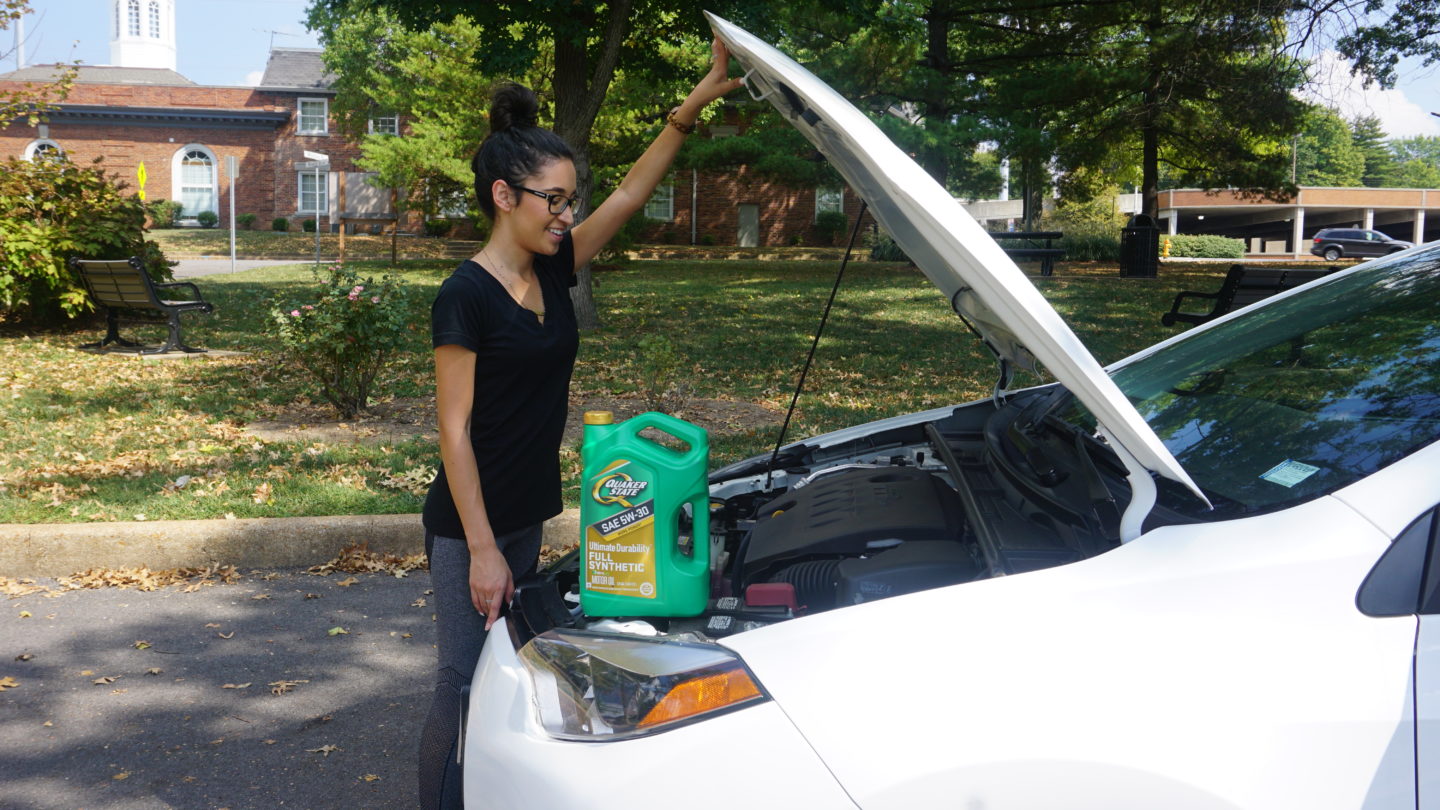 Be sure to check out your local Walmart to purchase your own Quaker State® Ultimate Durability™ Full Synthetic Motor Oil before your next road trip!
For those of you who prefer to save time you can get your oil changed for only $19.88 (Pit Crew Oil change) at the Walmart Auto Center!
Para aquellos de ustedes que prefieren ahorrar tiempo usted puede conseguir su aceite cambiado por sólo $19,88 (Pit Crew cambio de aceite) en el Walmart Auto Center!