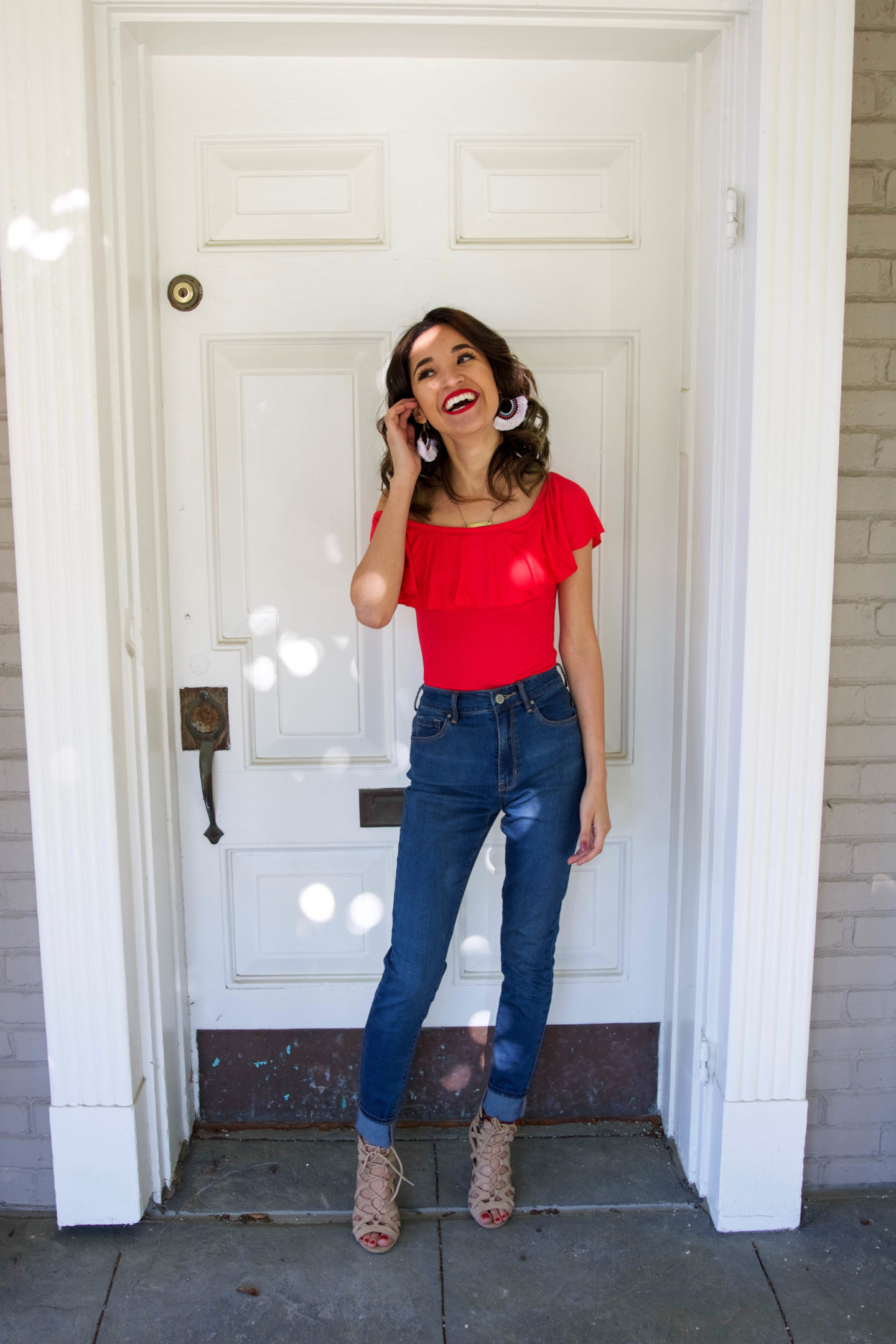 If you're 5'4 and under you're a petite girl! Which means you may struggle to find clothes that fits perfectly. I have always struggled with this my whole life because I have long legs and arms but a small torso and am also tiny, so I can get away with wearing kids clothes. But for those of you that may not want to shop in the kiddo section here are my best petite tips.
Wear solid colors– Solid colors give the illusion that you are taller, so if you wear a romper in one solid color instead of a pattern you may look like you grew a few inches.
Heels can be your Best Friend- Invest in comfy heels that you can wear on a night out on the town but nothing that you will be falling in because they are too high.
High Waisted Pants– These automatically make you look taller because the pants start much higher up giving that long leg illusion.
Wear Everything Fitted– Try to invest in key pieces that are fitted and possibly solids because these will be the ones that you will be able to wear with multiple outfits.
Find a Seamstress- I have found my go to lady who by now knows exactly how I want my clothes to fit because if you're like me you don't like to pass up a good deal even though it might not be the best fit. A Seamstress will be able to take all of your clothes in to make it look like you have done nothing to it after you bought it.
Show Some Leg- If I'm wearing a dress or skirt I try to make sure it is always above my knee unless it is a super tight dress or skirt. In that case you can wear something longer if it is kissing you body to show off your silhouette.
Shop Petite Section– Some of the best ones are ASOS, Banana Republic, Express, Pacsum, Old Navy and Nordstorm.
Belt Anything Oversized- I love to wear a few things oversized everyone and then but I have to be careful because it can easily look like it is eating you up. My solution is always to belt it to help give your body some form.
Accessorize Wisely– Make sure you don't go overboard on the jewelry, again anything too big or too much can look a little crazy on us petite girls.
Crop Top It– Take advantage of the fact that you can wear crop tops and they will look super cute on you and may work better than tees at times.
I hope these tips help you if you're a petite girl like me. What tips do you have?
Snapshot: KamKodaks
As always, thank you for reading. Como siempre, gracias por leer.