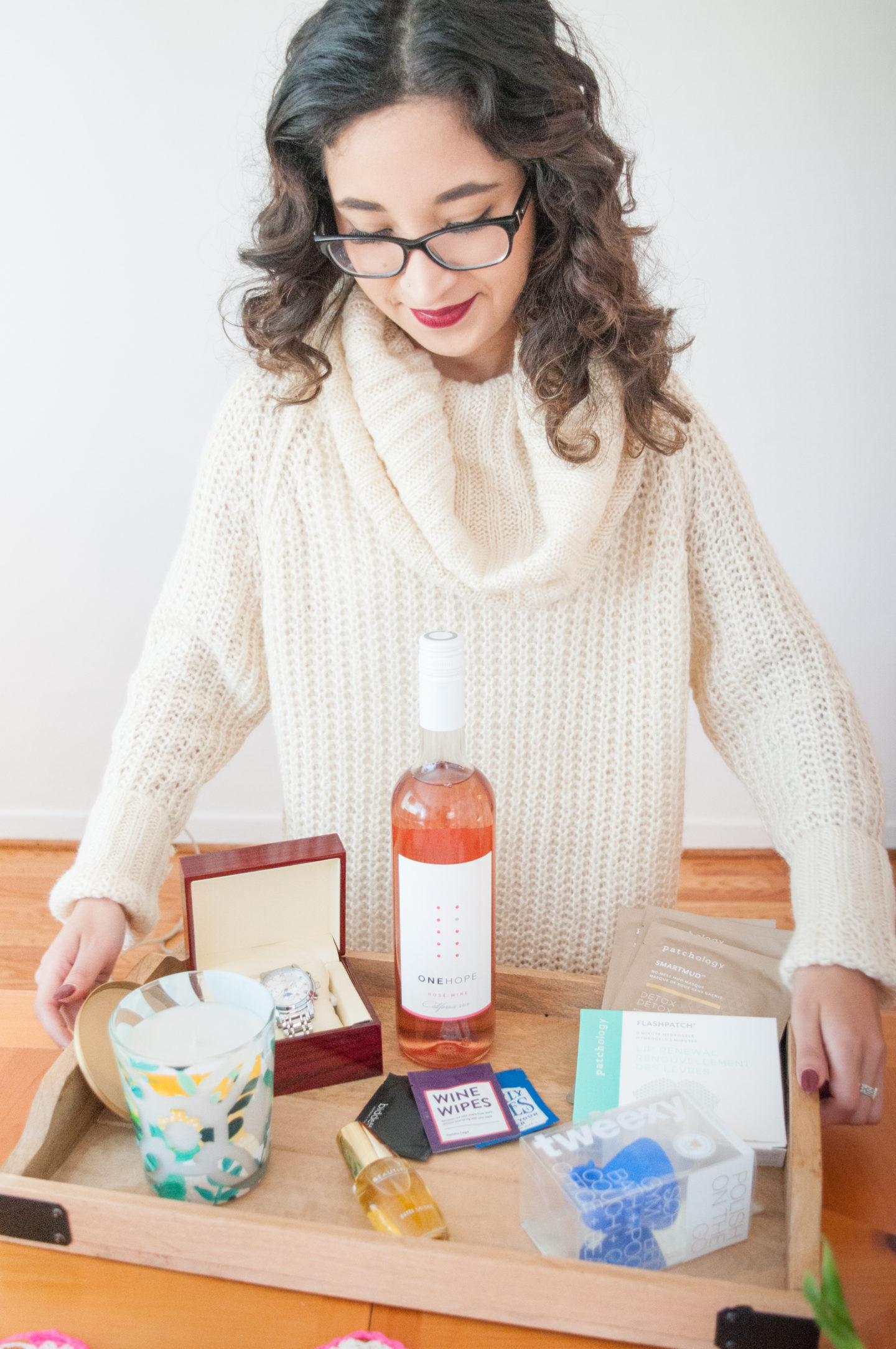 The holidays are finally here and that means you'll be celebrating with loved ones soon! But of course, you don't want to show up empty handed. Even though you may be bringing a dish, lets give the hostess a little something extra for preparing their home, getting the food ready and entertaining you their guest for a few hours or even a few days. While this may be a relaxing time for us it can be stressful for others, so lead an hand and treat your hostess to something nice without having to spend too much. Here are a few of my favorites that have been hits in the past!
Coco & Duckie Candle– This candle smells amazing plus the deign on it is beautiful and you can easily use it to store other things after it has burnt out.
One Hope Wine– Not only does this company have delicious wine but they also have a cause behind them in which they donate to with every purchase. So know you can buy as much wine as you want and know that when you're sipping it, you also helped a good cause!
Wine Wipes– If your host is a red wine drinker be sure you get them these to try after to help keep those teeth pearly white.
Tweexy– Say goodbye to those messing nail polish spills and hello to Tweexy, check out my post about them here
Patchology– Face masks have been all the rave this year and now you can shop some more fun ones!
Estee Lauder Perfume– Scents can be a little tricky to gift but this one is a great one that I think fits many.
Herbert Wayne Watch– And lastly we can't leave our fellas out so why not gift them a watch. I have always had a hard time selecting a man's gift and have found that this is always one of the safest route.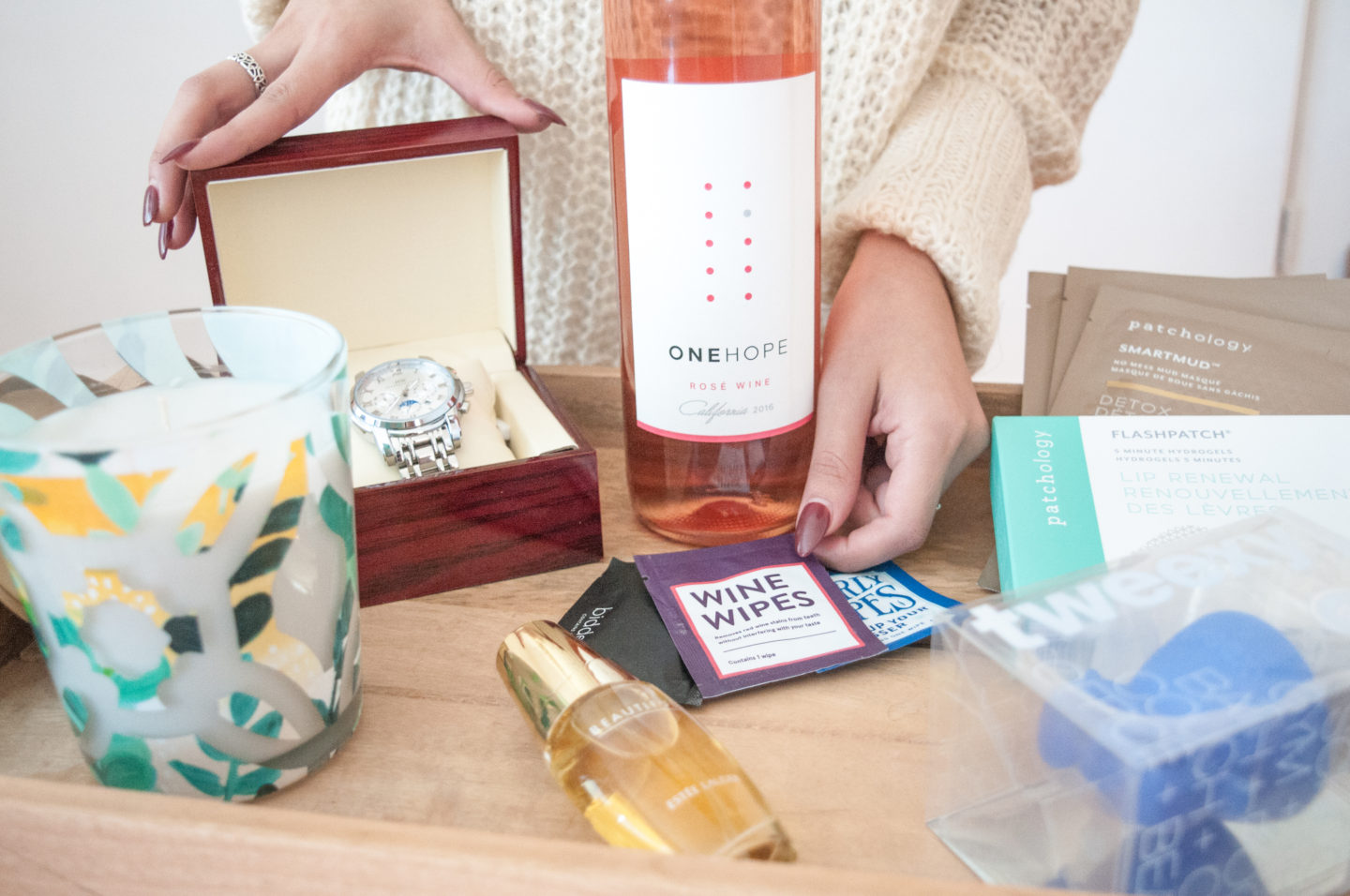 Snapshots by: Kelly B.
Thank you to all the brands listed for gifting me items this post, all opinions and thoughts are my own. Gracias a todas las marcas por patrocinar este post. Todas las opiniones y ideas son mías.
As always, thank you for reading. Como siempre, gracias por leer.