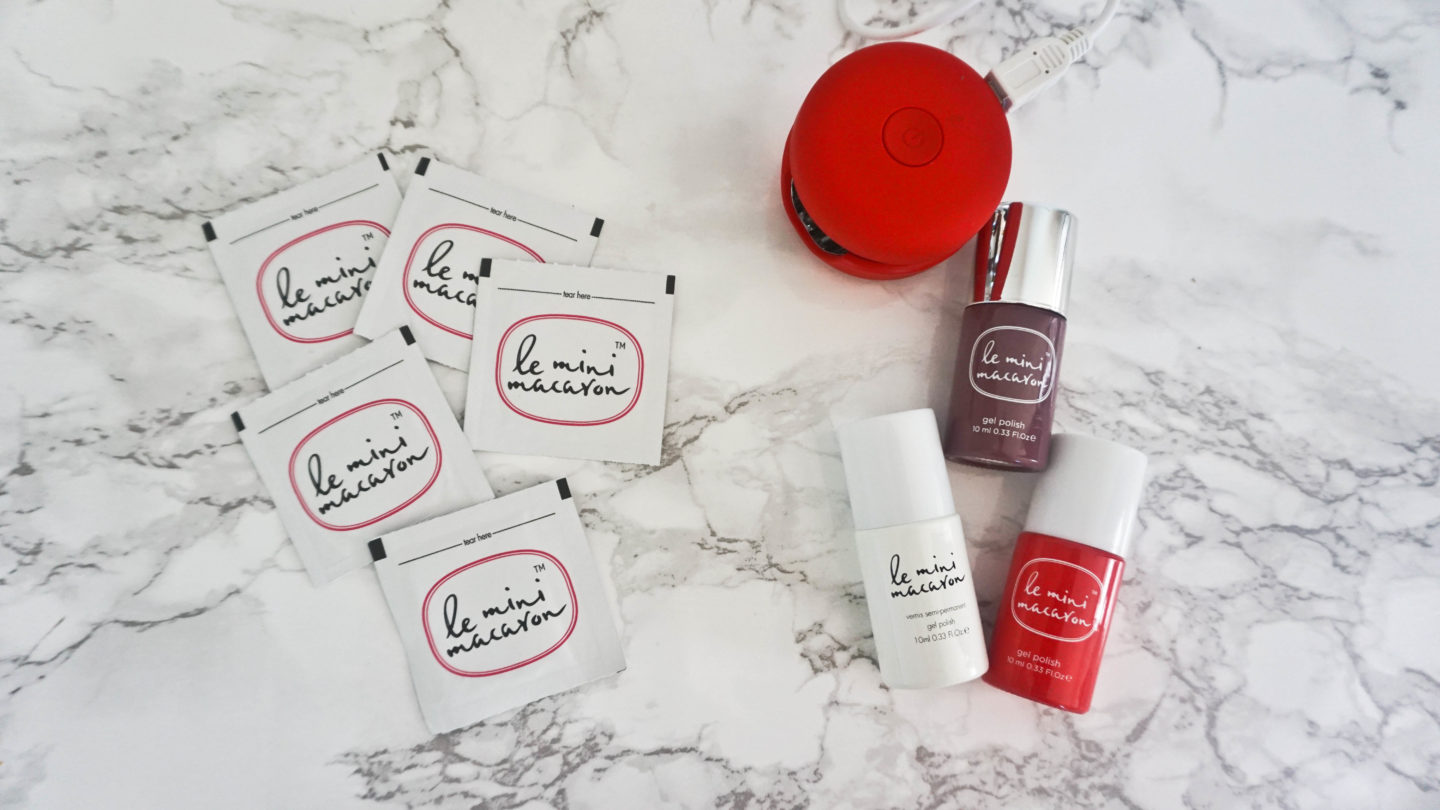 I have had the honor the past 3 months to be an ambassador for Le Mini Macaron and it was really easy when you love a products like theirs. What are they you may ask? They are your one stop shop for your perfect at home gel manicure or pedicure.
He tenido el honor de los últimos 3 meses para ser un embajador de Le Mini macarrón y es muy fácil cuando te gusta un productos como la suya. ¿Quien son? Son tu solución para un perfecto gel manicura o pedicura en casa.
They have an assortment of gel nail polishes and macarons you can pick from but of course I had to go with my signature red! My advice when using this is to do 1 nail at a time. I made the mistake of doing them all and because you can only place one finger in the macaron at a time the rest got a little messy. Also, this is not something that is rushed. You really have to sit down and put time aside to do all 10 nails or 10 toes, so get a glass of wine, turn on Netflix and treat yourself!
Tienen un surtido de esmaltes de uñas de gel y usted puede escoger de macarons pero por supuesto tenía que ir con roja! Mi consejo cuando utilizas esto es hacer 1 una a la vez. Cometí el error de hacer las todos y  sólo puedes hacer un dedo en el macaron a la vez. Además, esto no es algo que puedes hacer pronto . Usted realmente tiene que sentarse y poner aparte tiempo para hacer todos los 10 unas o 10 dedos de los pies, así que conseguir una copa de vino, encender Netflix y disfrute!
Check them out here at take advantage of 15% off with LMMBAElenaM!
Miralos aqui y aprovechar 15% descuento con LMMBAElenaM!
As always, thank you for reading. Como siempre, gracias por leer.