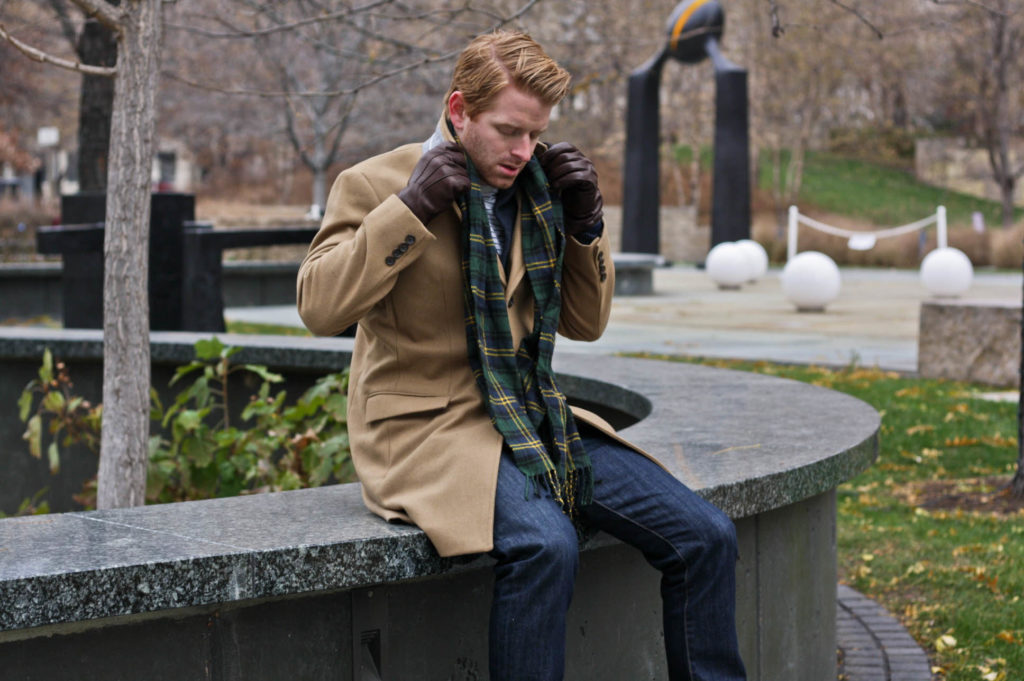 Gentlemen,
When the weather begins to take an ugly turn and dive into the single digits, many of us grab our heavy duty gear without hesitation and leave style by the wayside. No point in looking good when you're battling hypothermia! However, while technical jackets and thermals rule in the most rugged conditions, there's something to be said about walking into an office or meet up and not looking like an amateur…
Now I'm not saying to ditch the Patagonia! But for less harsh winter conditions, a few tweaks here or there can elevate your style 100%. But where should you start?
Considerations
One thing to always realize is that collars and lapels will always be more formal than naught. With that in mind, simply choosing a winter jacket with lapels will immediately up your game. Plus, you can flip up the lapels during gusty days to stay warm or just to look like a BA! 
One of the trends that I continually see in menswear is the incorporation of more seasonal fabrics and different "weights". This brings much more flexibility and diversity to guys' closets. Let me explain.
You may remember me raving about linen all summer – linen is a lightweight, breathable fabric that is near perfect for humidity and heat. In winter, you will want quite the opposite: heavier fabrics that trap warm air…think wool, cashmere, flannel, sherpa, chest hair. I talk more about warm fabrics in my post about sweater weather.
To sum up, choosing a jacket with collars or lapels in a heavy weight fabric will keep you classy AND warm. But what styles are popular?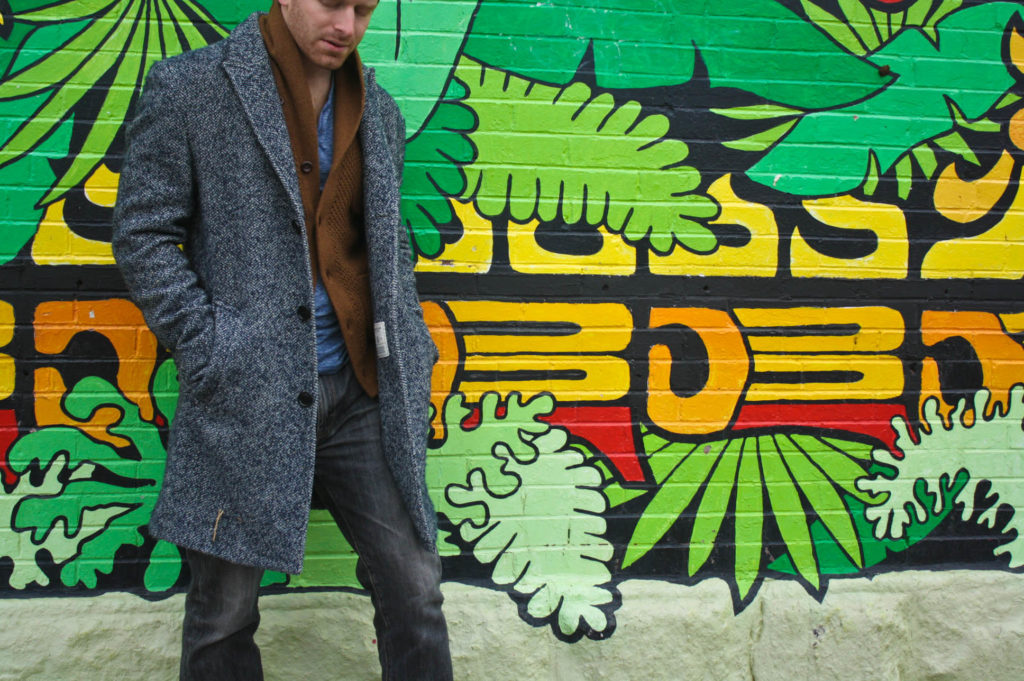 Coat Styles
You must know by now that I never suggest styles that are "fast fashion". Remember Obama's mom jeans? *pukes in mouth* I promise I will never make you look like that. My recommendations stand the test of time and will always be relevant. With that being said, here are my top picks.
The Peacoat
This shorter length, typically wool jacket is highly suitable for winter weather. This is a conservative style, double breasted jacket that can be worn with almost anything. Usually seen in navy or black but occasionally you'll find peacoats in dark greys or even a herringbone pattern. Let me tell you, this jacket is so versatile it could put ripped jeans into a headlock (I've seen it). You can't go wrong with a peacoat from Lands End (SALE), Alpha Industries or Target (cheapest).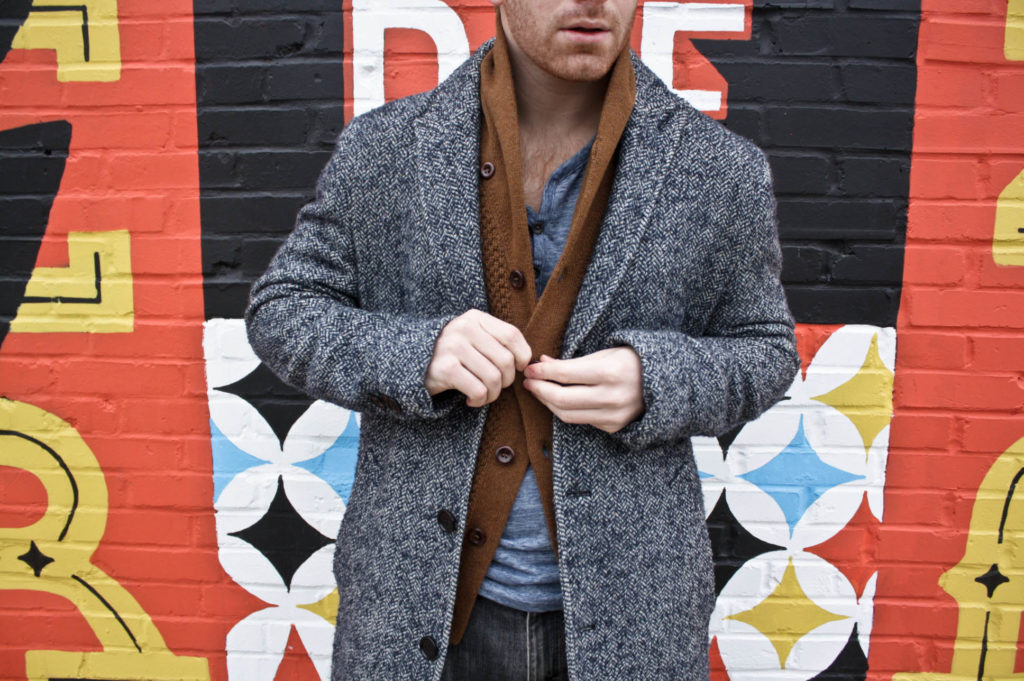 Top Coat / Overcoat
If you've checked out my Instagram this past year, you may have picked up on my obsession with top coats. Designed to be worn over the top of suit jackets (hence the name), these jackets can be found in full-length (down to the shins) and knee-length. This style of jacket has traditional lapels and is made from heavier weight wool or cashmere blends. Like peacoats, top coats can elevate any outfit. Black, dark grey and camel are the most common colors available. Some of my favorite topcoats can be found at Express (50% off), J.Crew (40% off) and Jos.A.Banks (SALE, cheapest).
Car Coat
Not feeling too adventurous? Car coats are the most conservative jacket on this list. This coat was originally designed for keeping drivers warm in old fashioned open cars. They are characterised by their straight collar and mid-thigh length. Think of a button-up shirt with winter heavy fabric. Perfect for the utilitarian. FYI, I have full discretion to call you Steve McQueen if you purchase this jacket. Nautica (HUGE SALE) and Calvin Klein (SALE) are great options.
Bonus: Shearling Jackets
Now I'm all about manly stuff here on the blog but I still don't know if I'm manly enough for a shearling jacket. These things are beastly and are becoming more popular by the year. Made from sheep, it is comprised of a suede exterior with soft wool on the inside. If you wear a shearling jacket and don't evolve into a rockstar or Bane I seriously think there may be something wrong with this world. Check out some shearlings from Macy's (60% off) and Brooks Brothers (expensive).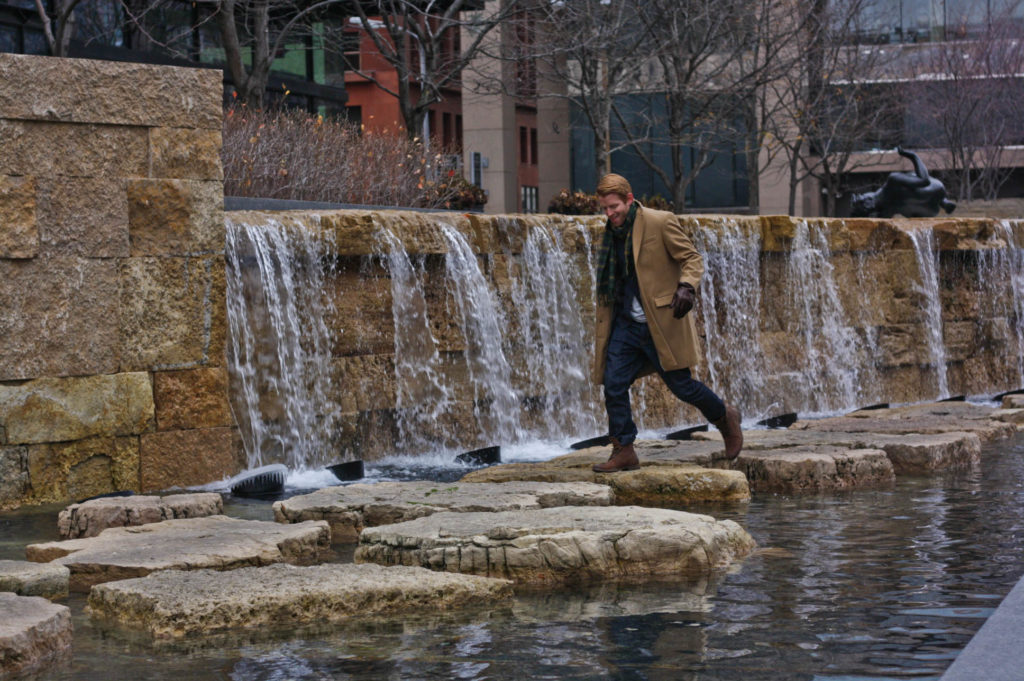 Extras
Now we always shoot for 3 points here at Cheetah Talk y Mas, so you know I'm going to recommend a few extra pieces to pull everything together.
Scarves are a love / hate here in the USA but are readily worn by many Europeans. To be honest they only earned their bad reputation when fools started wearing them during summer time. But don't sleep on your scarf game man! Scarves can really add a unique touch to your style. If you're new to scarves, think about wearing a sports themed scarf to a hockey or soccer game – no one will give you crap. Otherwise, a nice herringbone or knit scarf can elevate you to the big leagues while keeping you extra warm.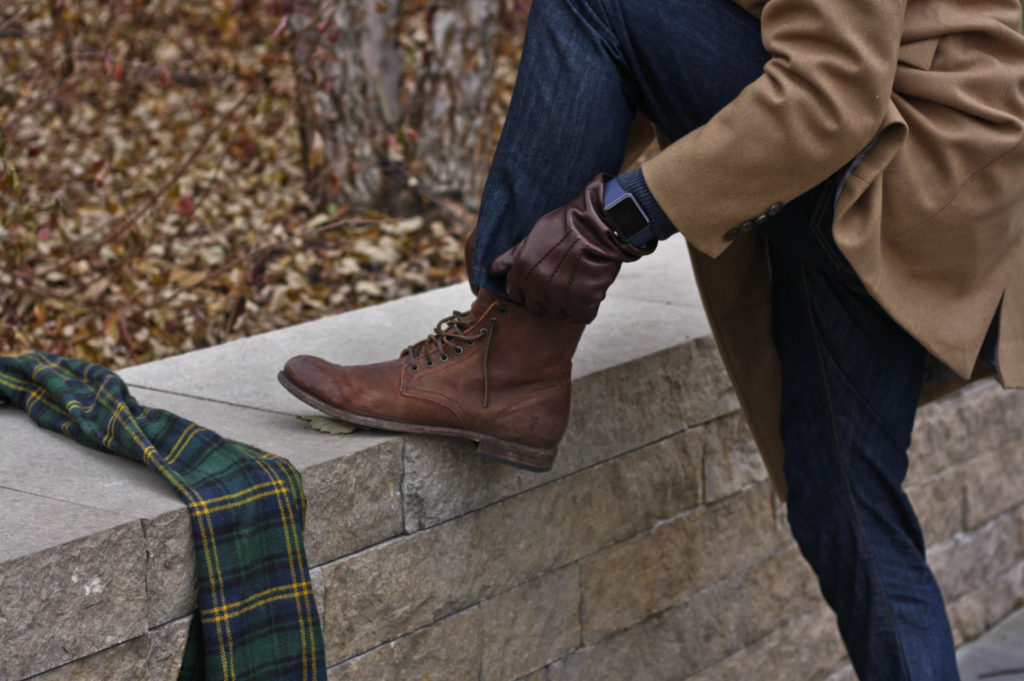 Aaaand finally, instead of shoving our hands in our pockets or anywhere else for that matter, gloves should also be an investment in your wardrobe. While leather can look slick, typically wool gloves are going to be your best bet. These don't have to coordinate perfectly with your clothing, a basic grey or black pair should work with nearly every outfit you come up with. Smartwool is my favorite brand that I wear.
That's it fellas! Hopefully you got some good ideas from this month's post. Stay warm out there.
-CP