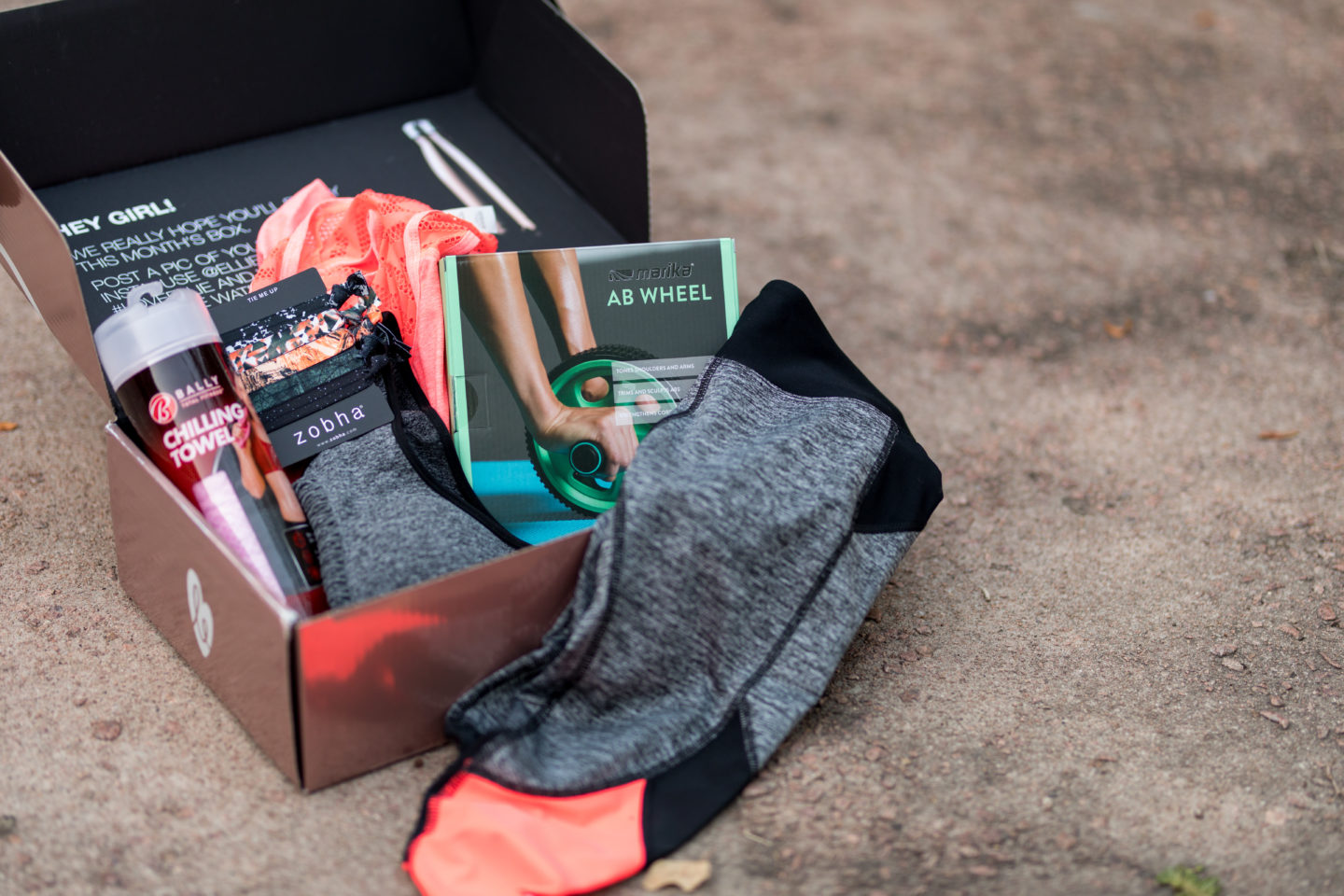 I'm sure many of you know the craze happening with subscription boxes now, you  can literally find one for any and all your wants and needs. Recently as a push to get myself to exercise more I decided to try out Ellie, a activewear subscription box.  You get 5 pieces for $49.95 but if you stick around and read this whole blog post you'll be able to save $10 off!
PROS
You get 5 pieces, 3 of which are clothes (sports bra, pants and shirt)
This month I would count that i actually got 6, the 3 pieces, a towel, hair ties and an an work out wheel
They try to give you something you can use at home like the an workout wheel
You don't have to go out shopping for workout clothes! You simply fill out your profile with your sizes and they come to your door!
CONS
Everyone get the same thing, meaning there is no way to customize this box besides getting the clothing in your side.
The additional products may not be something you want and there are no ways to exchange them.
Overall all I was very statisfied with this box and I can justify the price with the quality of the products in the box.  I can tell they don't just toss cheap items to say they have 5 items and if you love workout clothes and maybe don't like shopping this could be a great box for you.  Additionally, I like to report that o have gone to a few cycling classes since getting my work out clothes so it def motivated me!
Thank you to Ellie for sending me this box to try out, all thoughts and opinions are my own.
Click HERE for $10 off your box!
Snapshots by: Zach Dalin
As always, thank you for reading. Como siempre, gracias por leer.