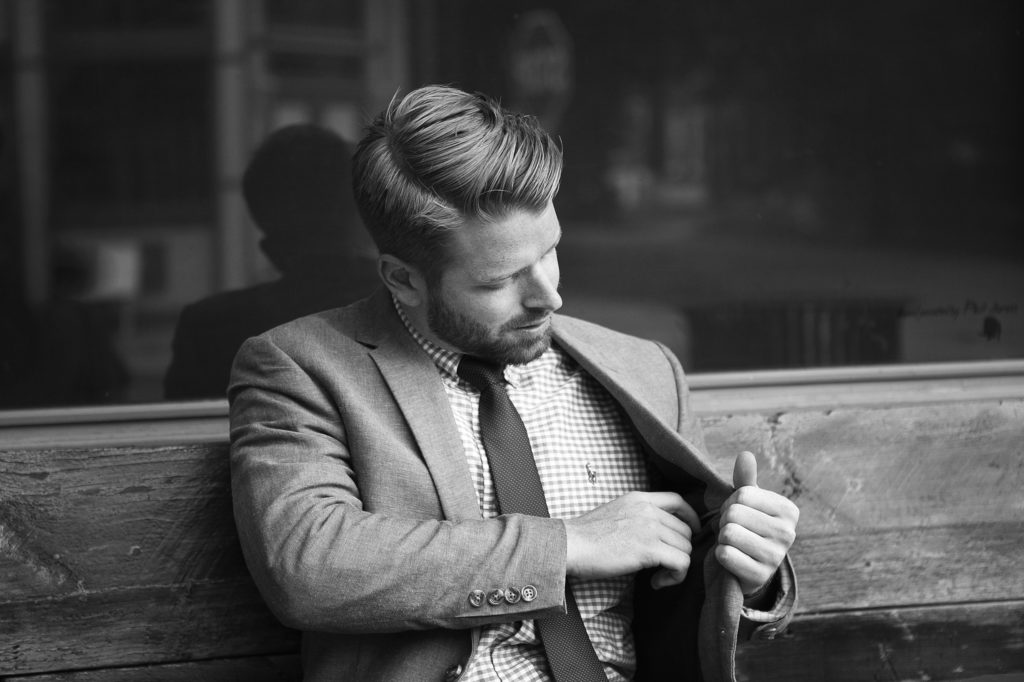 Right now we are full swing into the wedding season and if you are my age that means every other weekend you are celebrating one of your friend's marriages. What an awesome time right? I can't complain if I'm eating, dancing and drinking every night with my best friends. And you guys know what will happen at every single wedding this year? Pictures…tons and tons of pictures from photo booths, girls, friends, professional photographers, and grandpops who just learned how to "iphone". And because everything is posted on social media these days I want to make sure you look your best when that picture of you attempting to "whip and nae-nae" hits the ole' Facebook.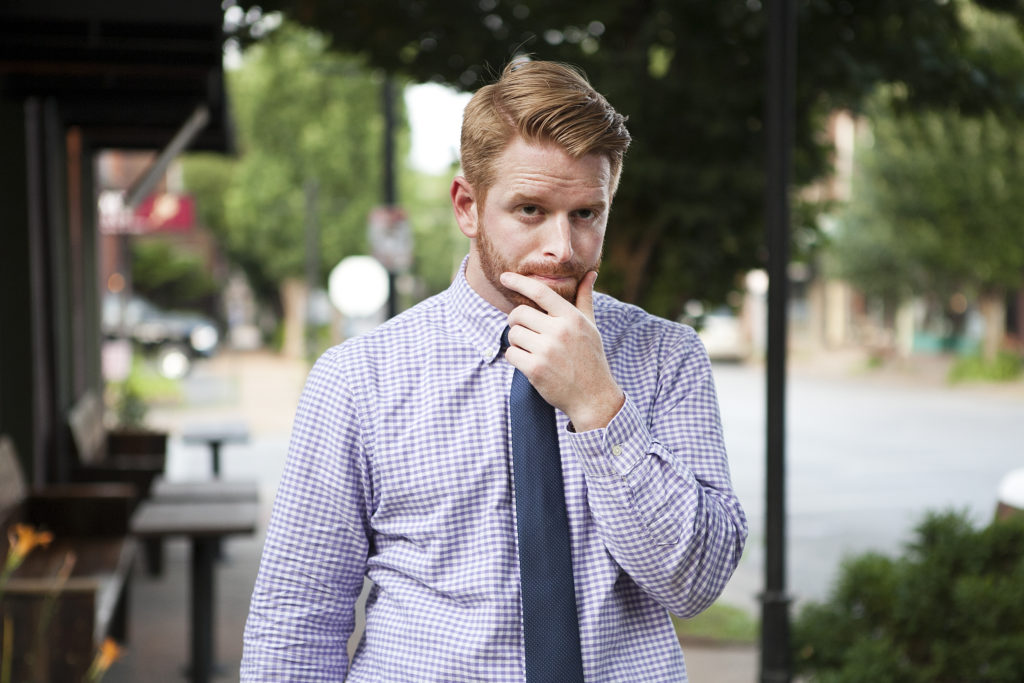 Hmmm…what to wear to the TEN summer weddings I have this year?? Just kidding, I'm actually thinking about all the wedding cake in my near future.
First things first, the suit is the crux of your get-up. And since we're talking about summer/hot weather weddings, we're going to need to go light & breathable. There's a reason that all of the groomsmen's suits from Men's Warehouse are thin and indestructible: to keep you fresh and to survive weddings. If you feel that now would be a good time to invest in a new suit, I highly advise linen. The suit I'm featuring in this post is a slim grey linen from J. Crew Factory – their suits are an excellent fit and seem to be perpetually on sale for less than $300. Like I've always said, fit is the most important part of your wardrobe and if I recommend J. Crew is a great fit, you know you can't go wrong! Quick tip: it may be worthwhile to see what suit & shoes combo the groomsmen are wearing, that way you skip any confusion.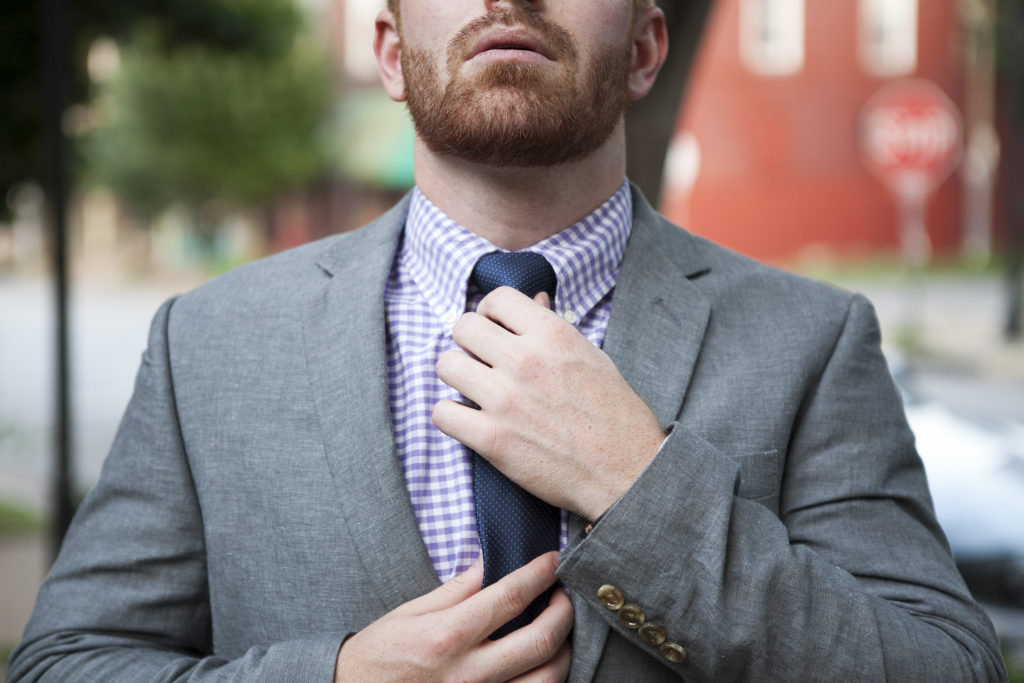 Next up, the shirt follows the same principle: light and breathable. I suggest a basic white dress shirt (summer-weight w/undershirt) so you can go a little more creative on the tie option, or vice-versa – pattern shirt with a basic tie as I did in these pictures. Extra points for linen. Another interesting fact is that wool can actually be cooler than some linen as long as it has a loose weave. Think of bed sheets, the higher thread count means softer sheets but it also retains heat much more so than lower thread counts (loose weave). Linen does not tend to be soft but it has a loose weave.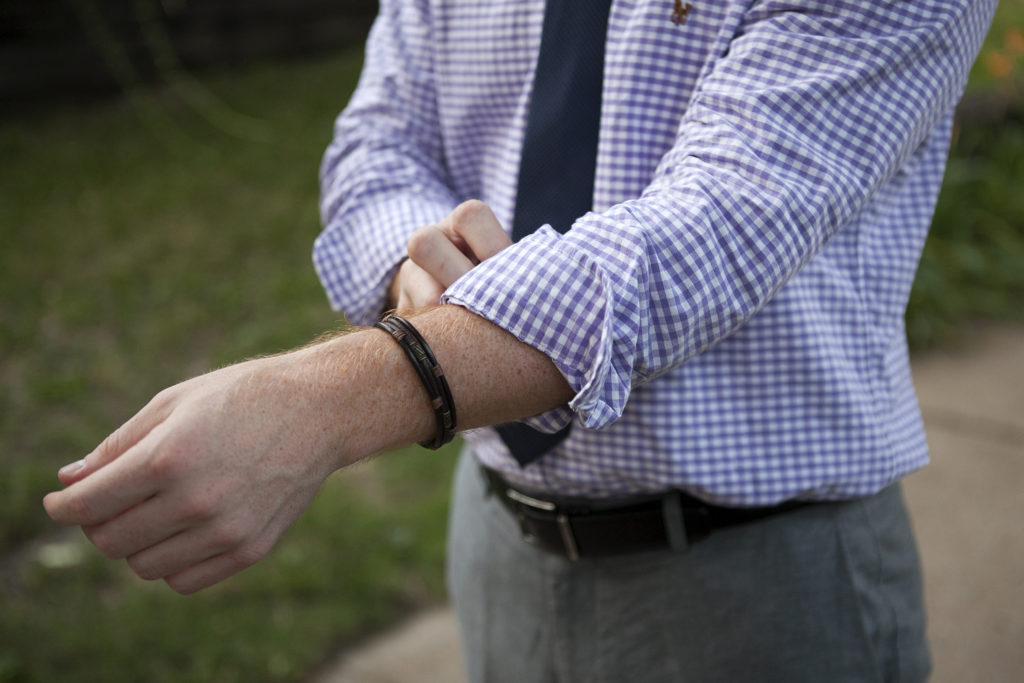 Regarding the tie, I went with a "skinny" tie due to the fact that my shoulders are not wide. The tie is dark navy with a faint polka dot pattern – hardly noticeable because you do not want to confuse the eye with too many overlapping patterns. I know skinny ties have recently been a popular fad but everything is about proportion here…skinny ties look better on smaller guys.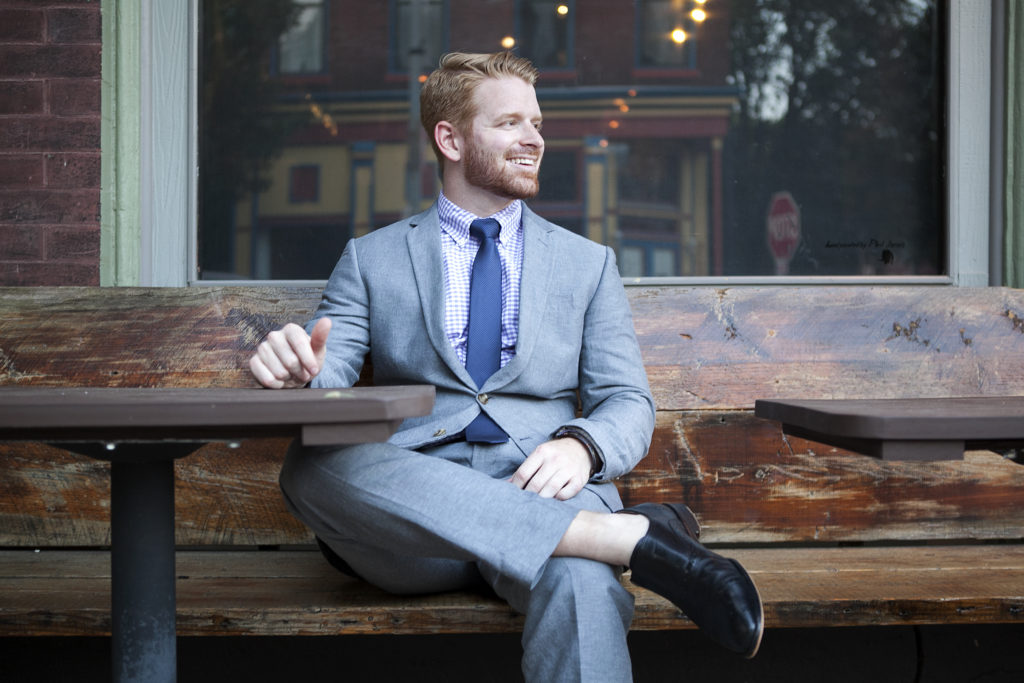 Aaaaand for the extras as I like to call them, throw on your favorite watch or leather bracelet with your dress shoes and call it a night. See you out on the dance floor man!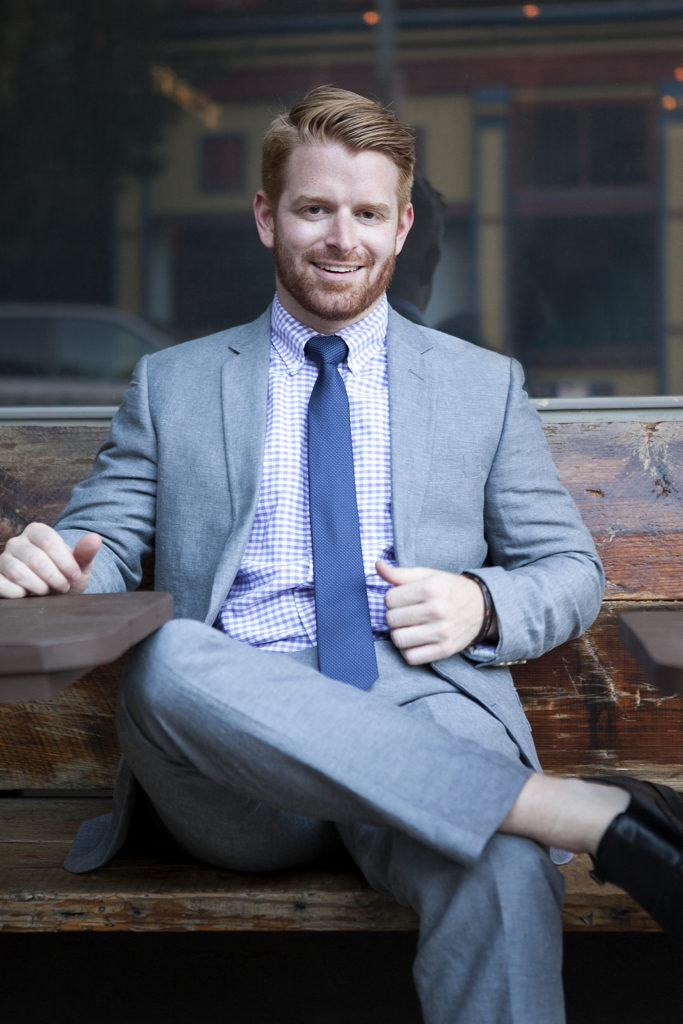 Snapshots by Clair Alynn Photography
-CP