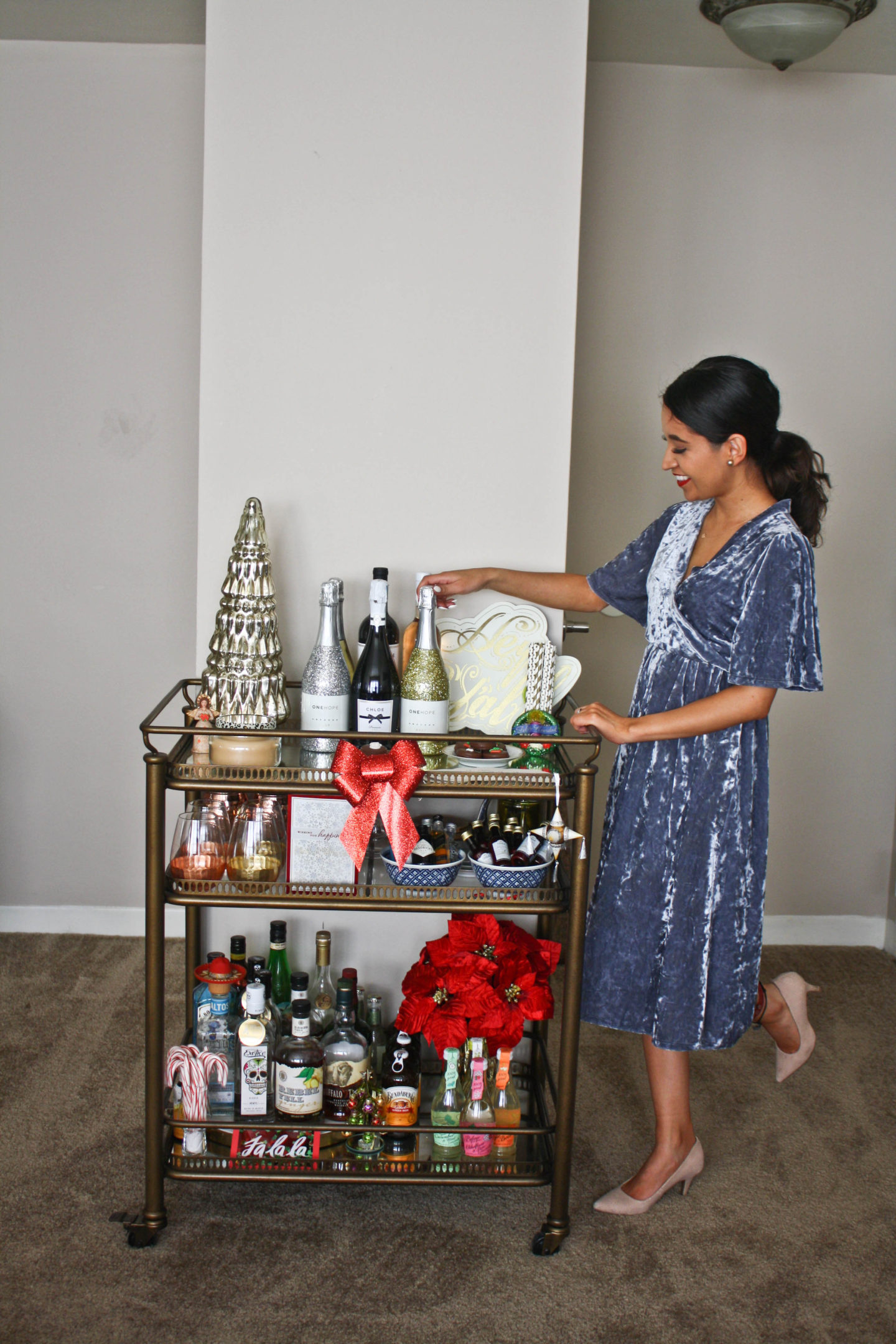 Happy Holidays everyone! I hope you are having a great break and spending lots of time with your loved ones! We are officially back in St. Louis and getting ready to celebrate the New Year. And as apart of the celebration, I am getting my bar chart stocked up to help host our party.
Since we are not yet homeowners and I struggle to decorate I have decided that my bar chart will be what I decorate every season (baby steps!). After looking up lots of pictures on Pinterest I think I finally have the science of how to stock/decorate your bar chart down! The obvious first step is to of course start off with a bar cart and mine is from Soft Surroundings (click here) and I can't begin to tell you how in love I am with it, especially because it has 3 tiers instead of the usual 2 that most have and that means I can add more stuff to it!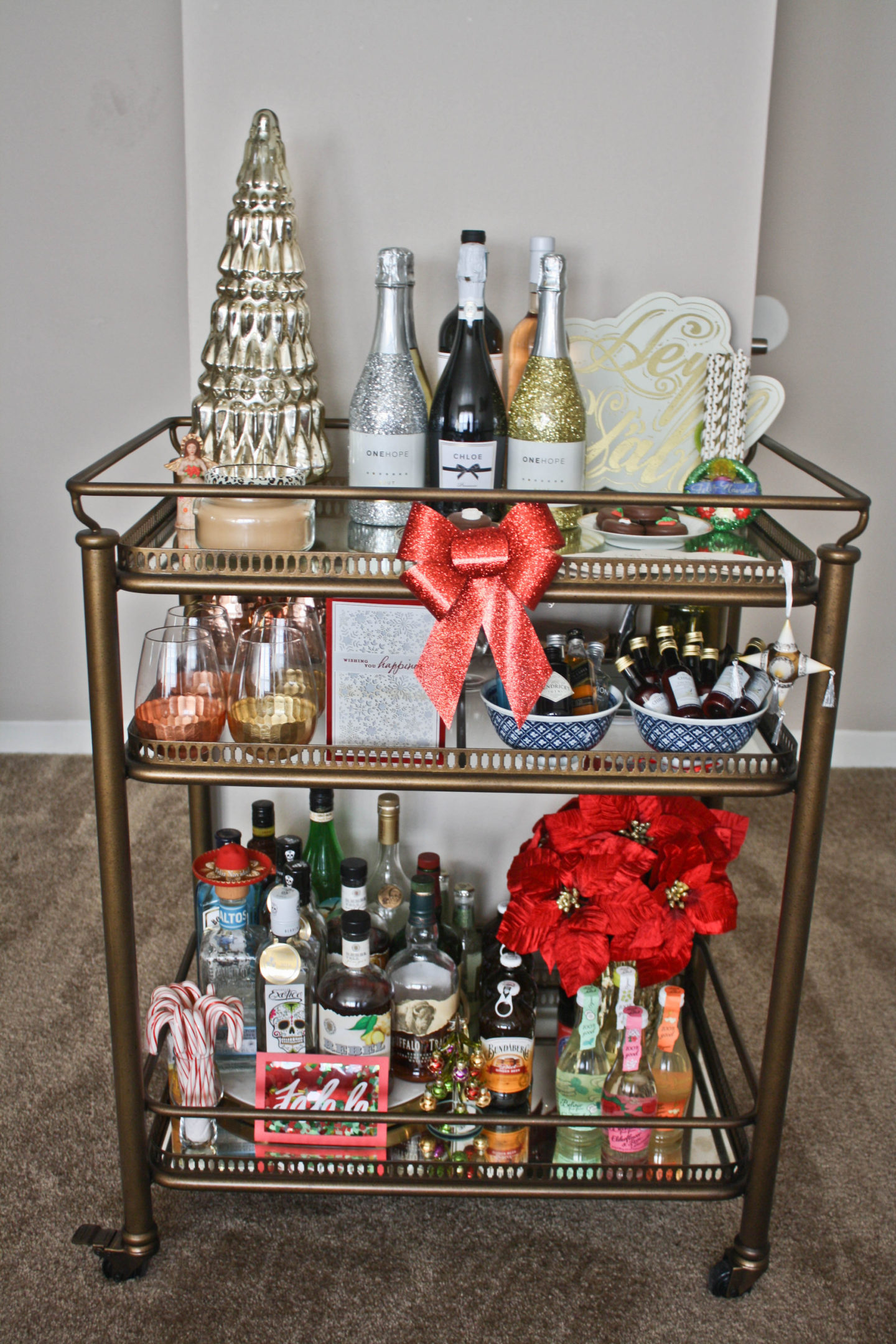 All of the ornaments you see on my chart (the red sombreo, the pinata, the angel and Feliz Navidad wreath) were gifted to me by Hallmark and I think they add the perfect holiday touch to the chart without begin overwhelming.
Along with having wine and liquors in my bar chart, I also add drinks that can be used for mixers.
I always like having some shooters for people to be able to mix with drinks just in case I don't have a certain liquor or rum in a full bottle. Chila Orchata has been my favorite for the holiday season as I love mixing it in my coffee for these cold winter days.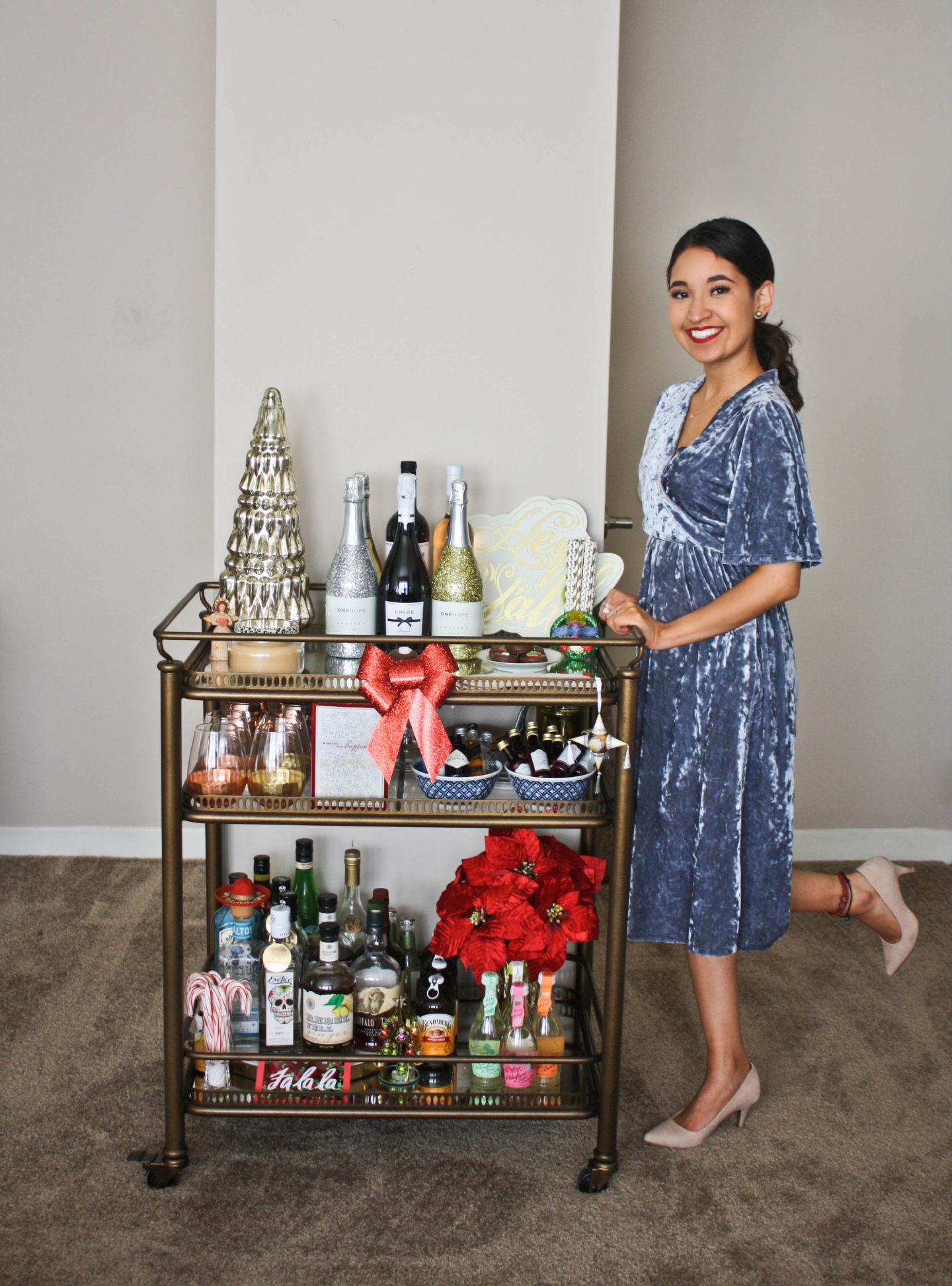 PS- This fabulous dress is from Poppy & Dot 
Use the code CHEETAH for 10%off your purchase!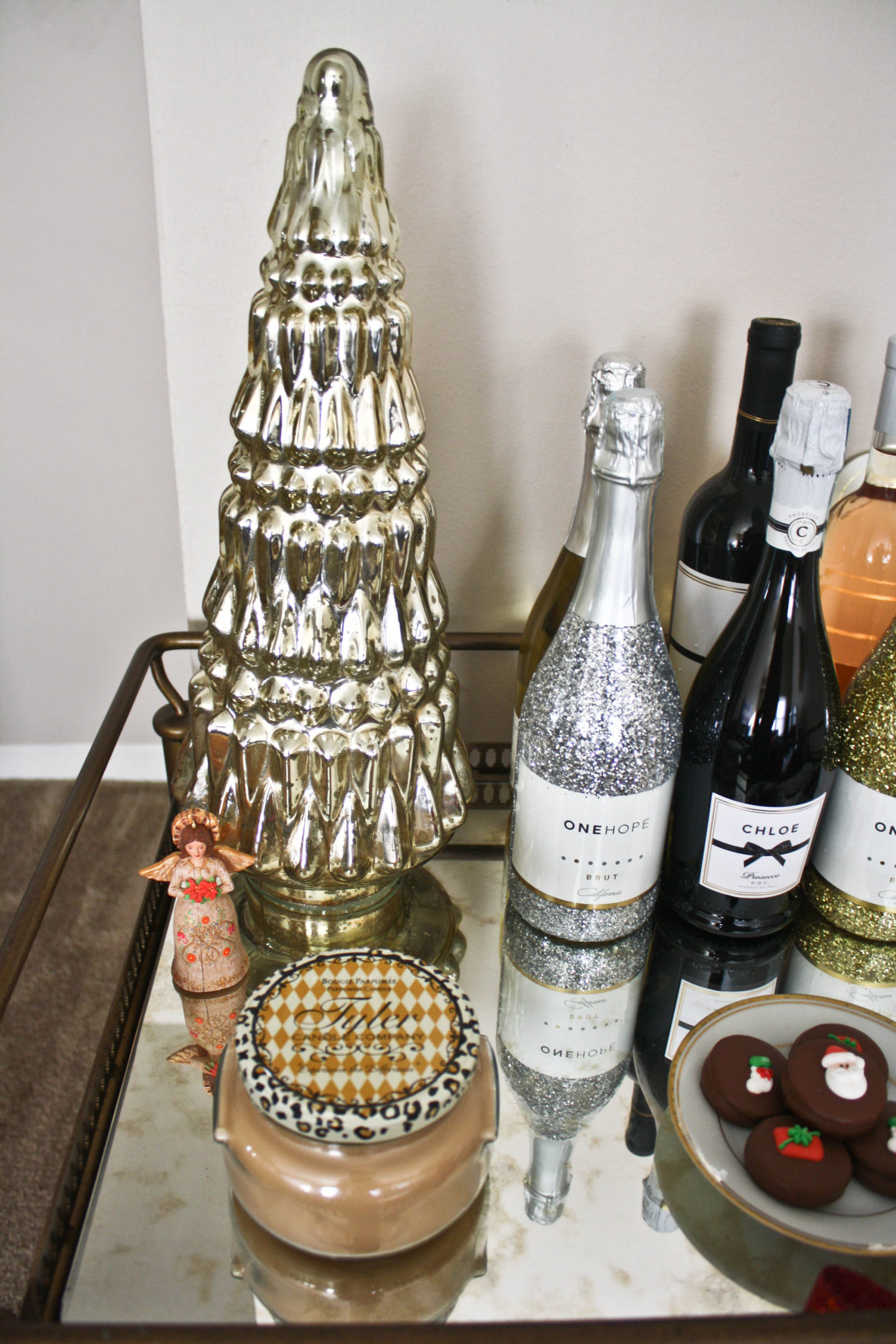 I also love having a candle on deck to add that seasonal touch to the room. Lately I have be burning this candle from Tyler Candle Company and let me tell ya thy last sooo long!
Don't forget the coasters! I got these custom made from CoastAMessage where you can select or create your own coaster designs.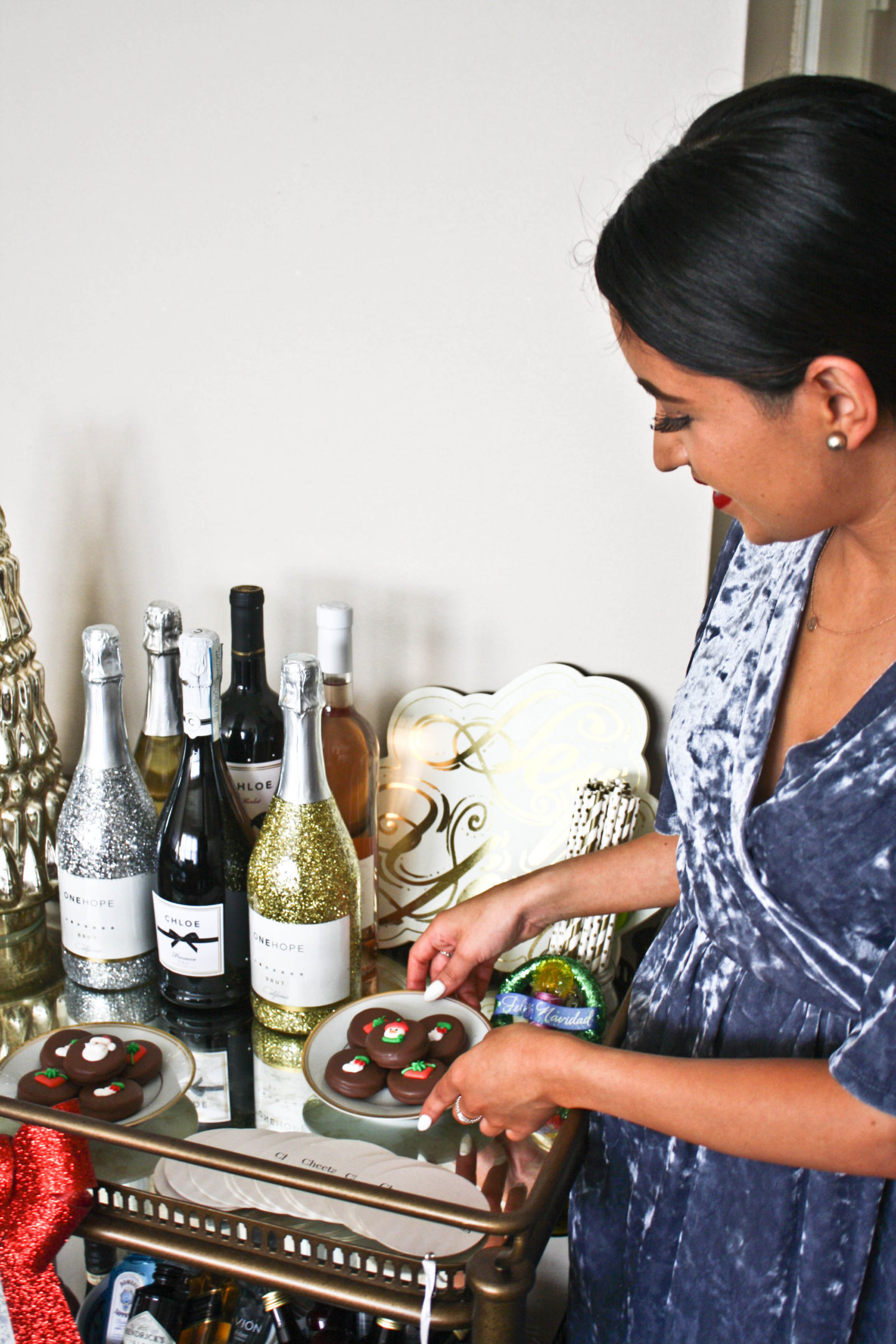 I love having some kind of snack or sweet dessert like these chocolate cookies from Bissingers for my guests to snack on while they are enjoying their drinks. I usually will pair a chocolate with wine and something salty with drinks made with whiskey or bourbon.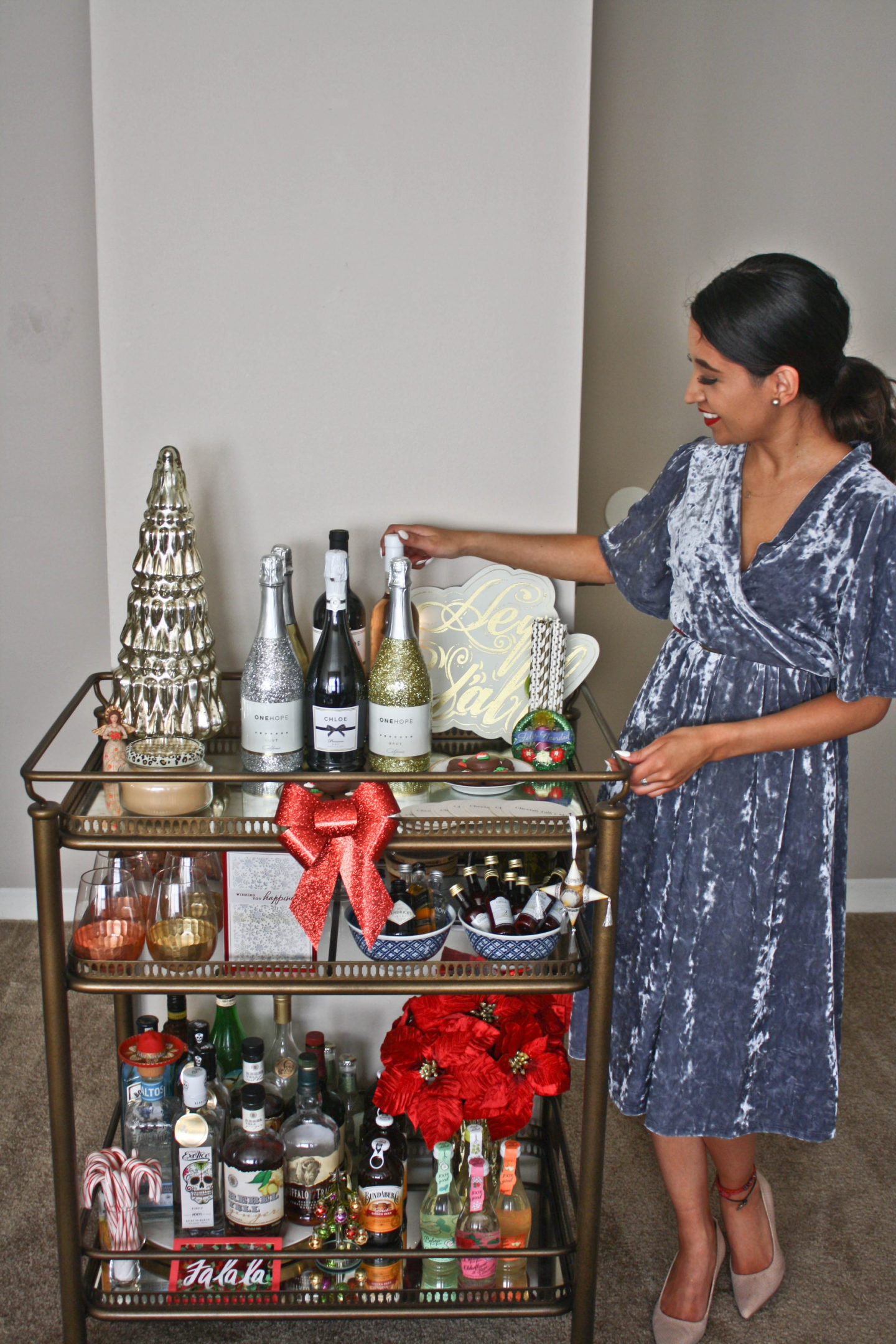 Thank you to Soft Surroundings for gifting me items this post, all opinions and thoughts are my own. Gracias a Soft Surroundings por patrocinar este post. Todas las opiniones y ideas son mías.
As always, thank you for reading. Como siempre, gracias por leer.