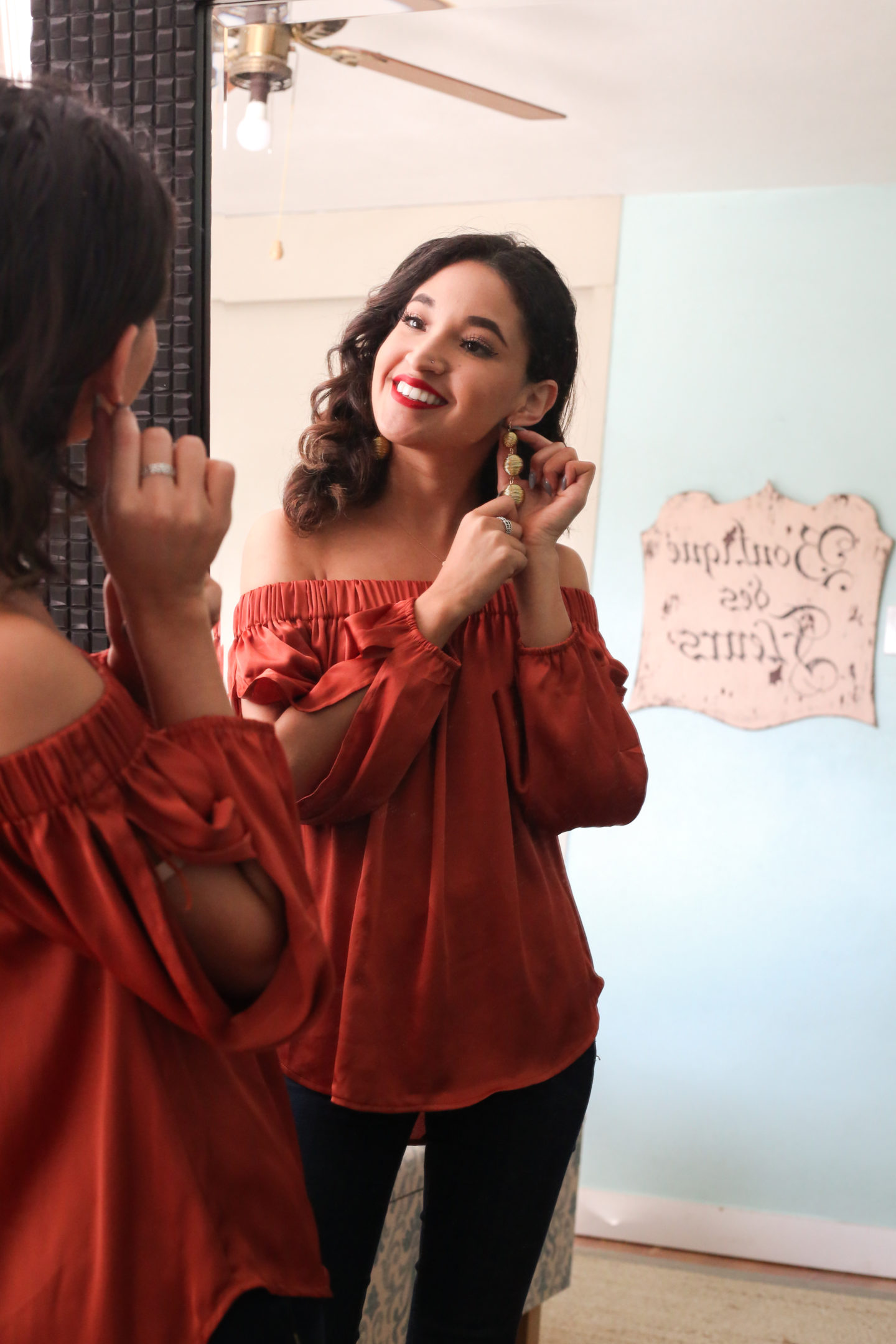 Now that New Years Eve is a few days away it's time to get dolled up to welcome 2018 in style. If you live in a colder place like I do, it may be hard to try to wear a dress and then a big heavy coat over it so I suggest going the warn yet stylish route! Pick your favorite pair of jeans and pair it with a festive top and earrings to match just like these 2 that I picked up from Gordmans.
This top hand's down has become my favorite top this holiday season and I have already worn it 5 times since I purchased it a month and a half ago. In case you don't know about Gordmans and why they are so amazing let me fill you in. Gordmans' mission is to thrill every guest with fun finds and exciting deals at every turn and they are able to do so because they buy excess inventory from departments and specialty stores. What does that mean? It means you and I get to shop from the best brands around for a fraction of the price! This top is from Express and it was only $5.99 at Gormans! So I picked this up along with my earrings and a few other items that I can't wait to show you on the blog soon!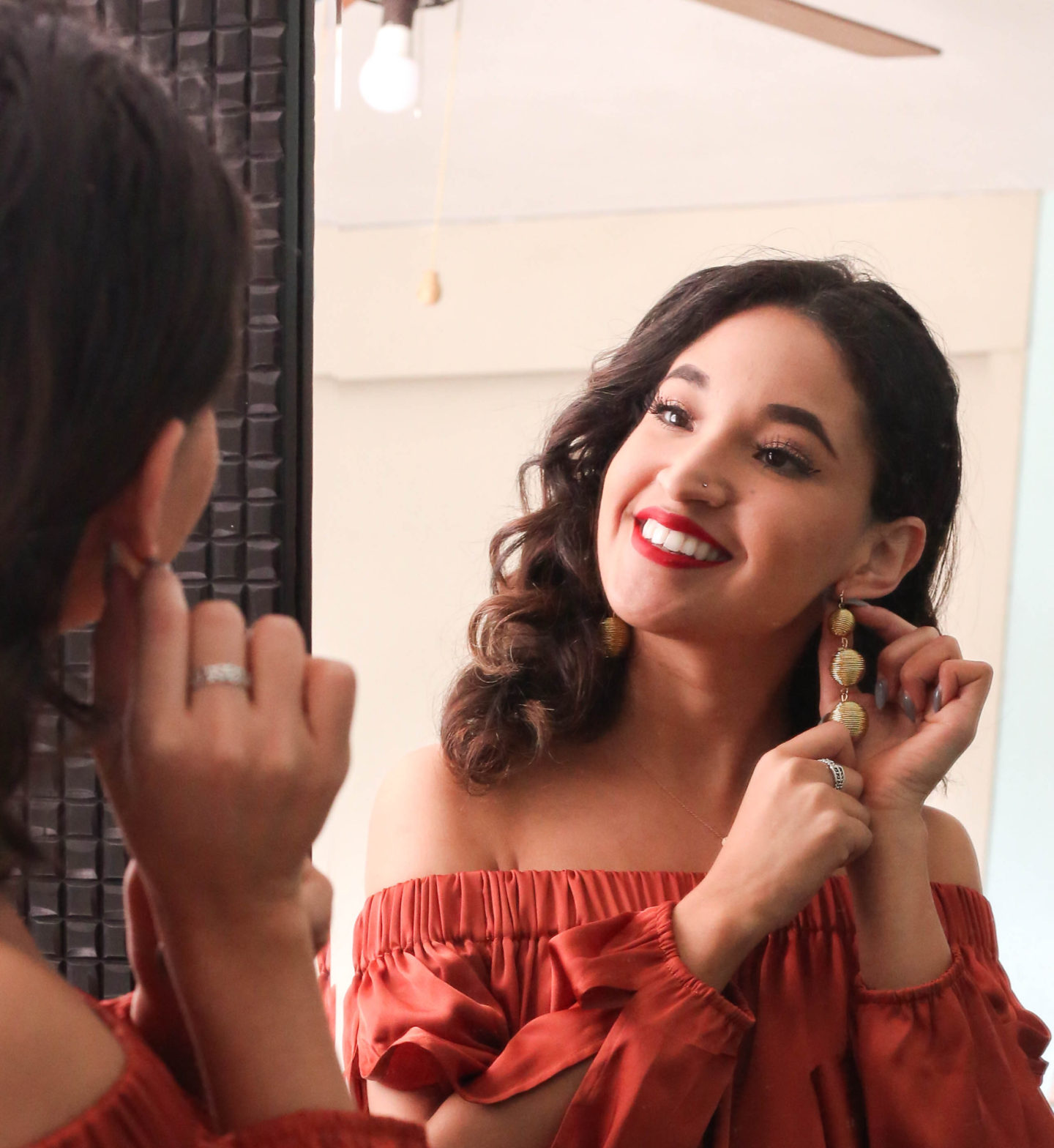 This Express top was only $5.99 and these earrings were $6.99, now of that isn't a bargain then I'm not sure what is!
To see if there is a Gordman's near you, click here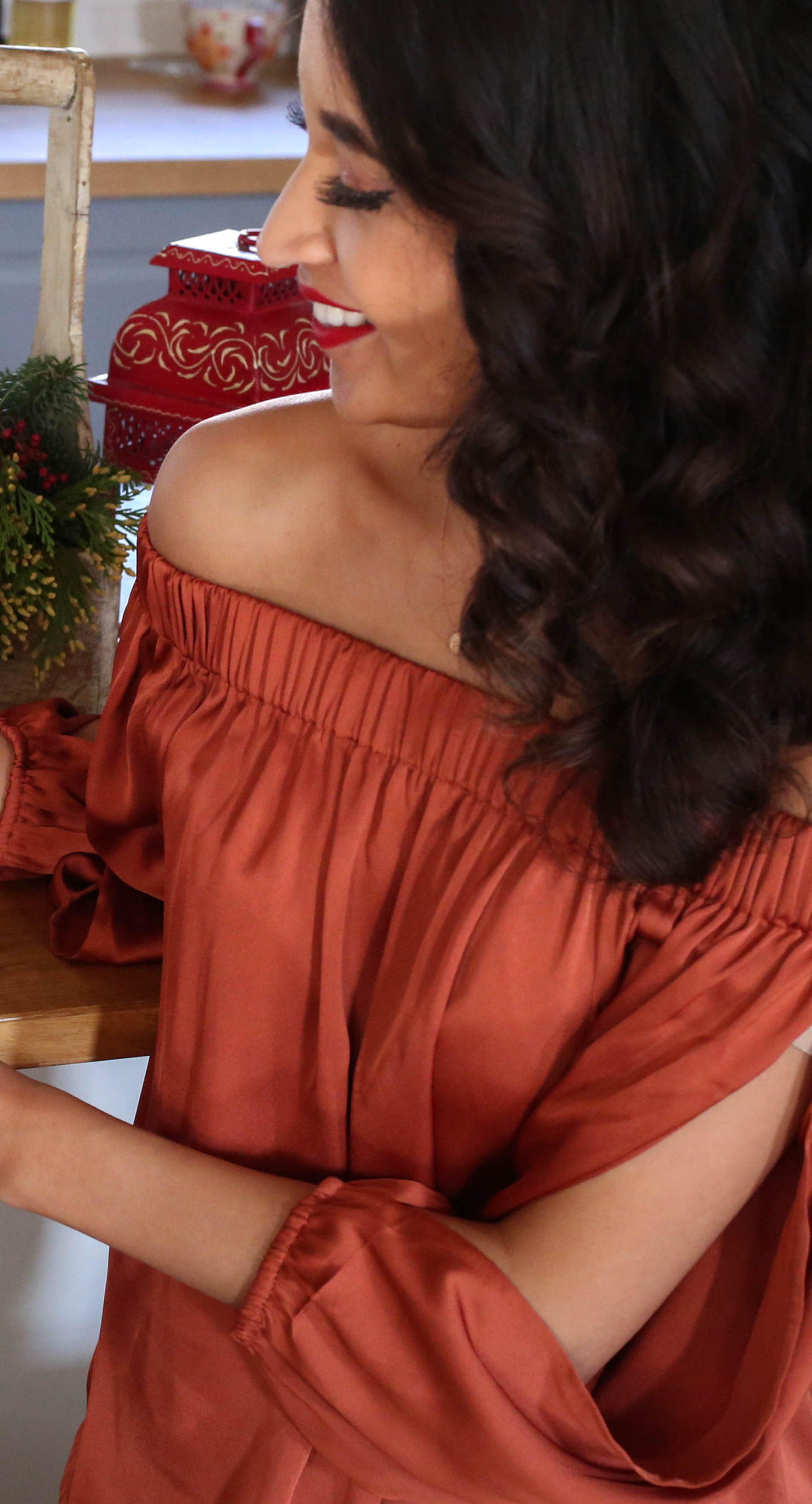 Snapshots by: @mattealinae_art
Thank you to Gordmans for sponsoring this post, all opinions and thoughts are my own. Gracias a Gordmans por patrocinar este post. Todas las opiniones y ideas son mías.
As always, thank you for reading. Como siempre, gracias por leer.