This shop has been compensated by Collective Bias, Inc. and its advertiser. All opinions are mine alone. #HealthySkinisBeautiphil #CollectiveBias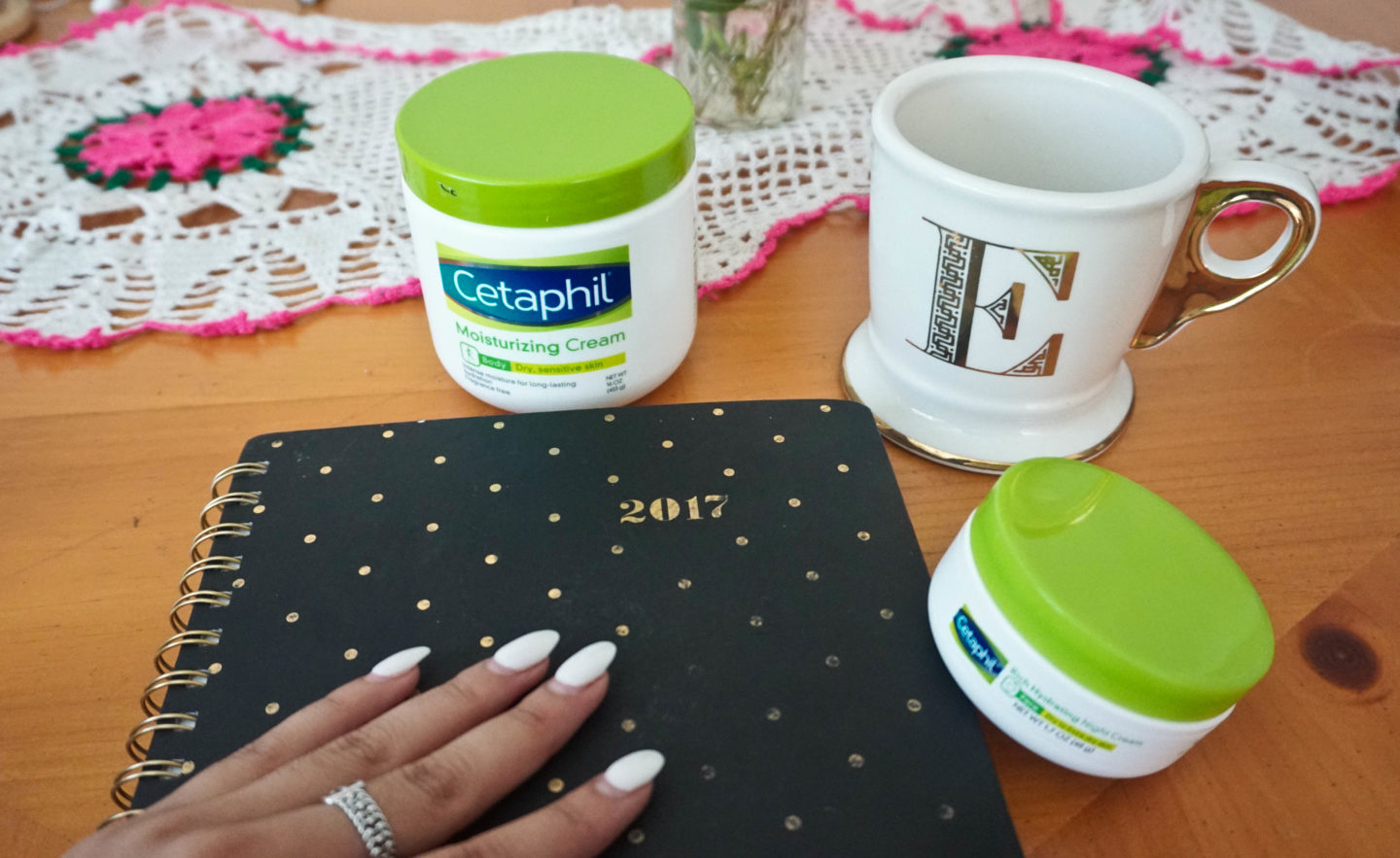 Everyone has their own bedtime routine, but does yours include keeping your skin hydrated? No matter the season, your skin always needs some TLC, and one of the best ways to remember to give your skin what it needs is by creating a routine in which you incorporate skincare everyday. I specifically like to include Cetaphil® Moisturizing Cream and Cetaphil® Rich Hydrating Night Cream with Hyaluronic Acid in my bedtime routine as it helps give me peace and relaxation before I sleep. My routine also includes drinking a cup of tea, and writing my to do list for the next day.
MAKE HYDRATION YOUR ME TIME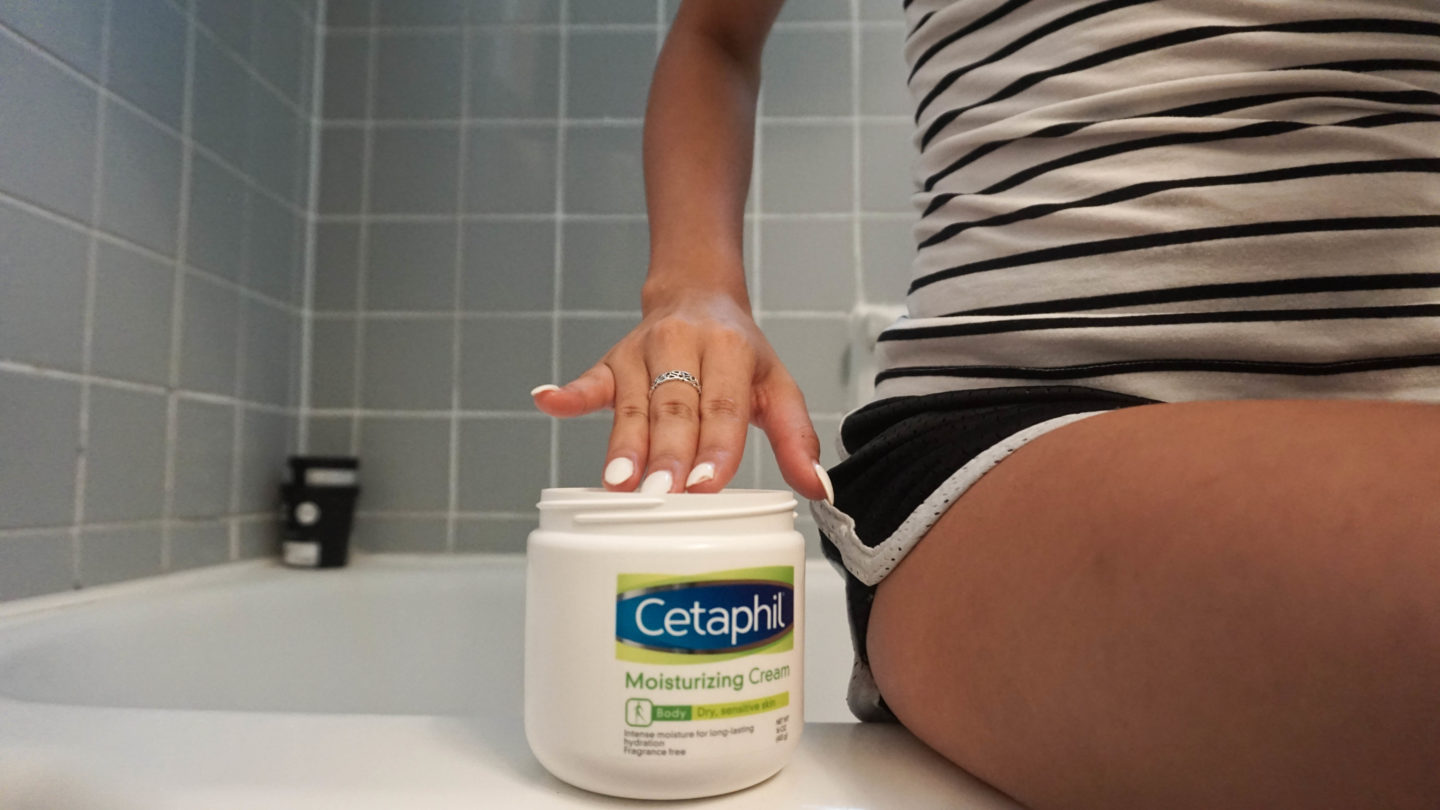 For my routine I like to sit down on the ledge of my tub, turn on my favorite playlist, and apply Cetaphil Moisturizing Cream all over my body. I tend to take my time and create my own little zen out of this moment. Cetaphil not only helps keep my skin hydrated but it also cleanses the skin without stripping it, moisturizes without clogging, and is dermatologist recommended! So, while I am relaxing and giving my skin some TLC I can rest assured that I'm also giving it the hydration it needs to endure all the weather and seasons ahead.
KEEP YOUR FACE LOOKING HEALTHY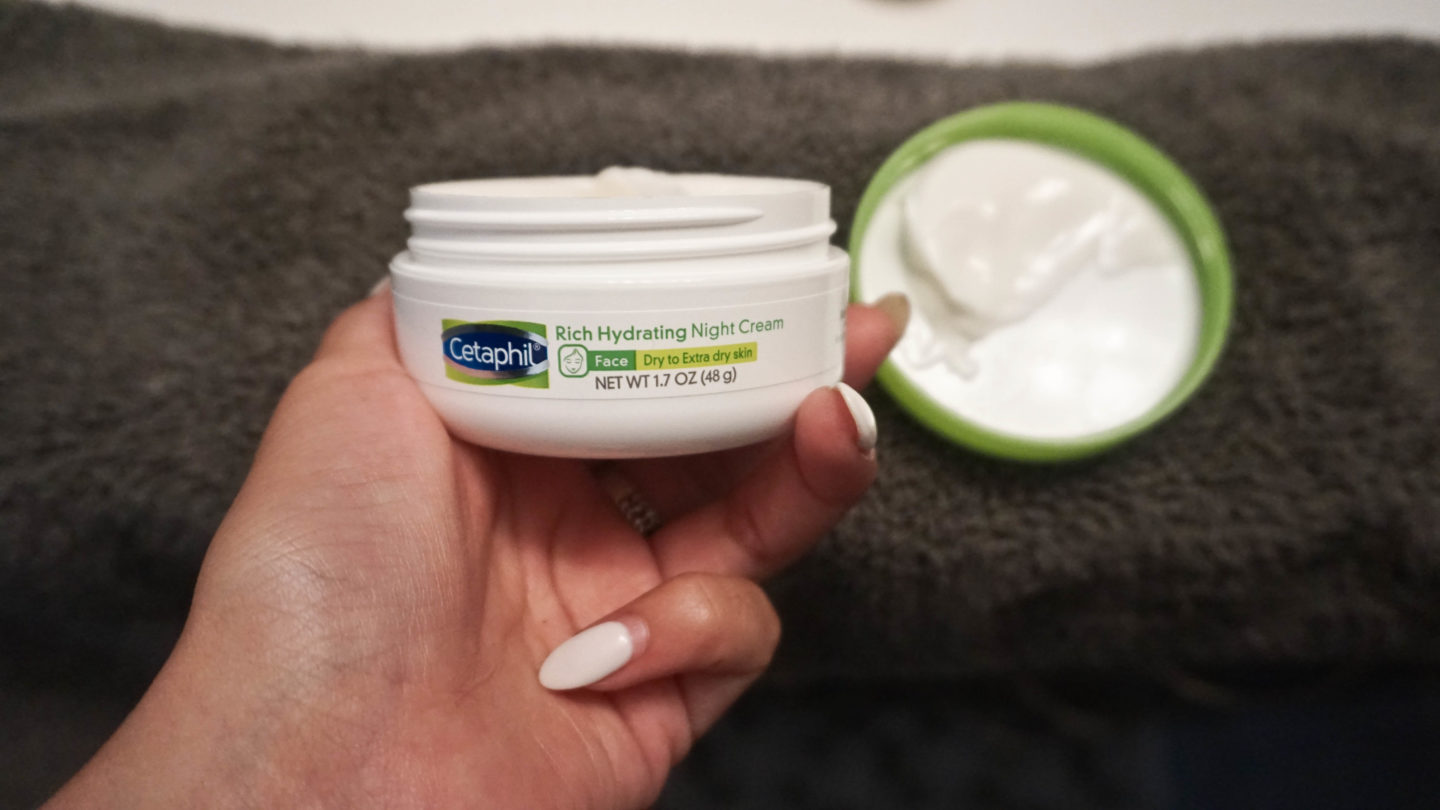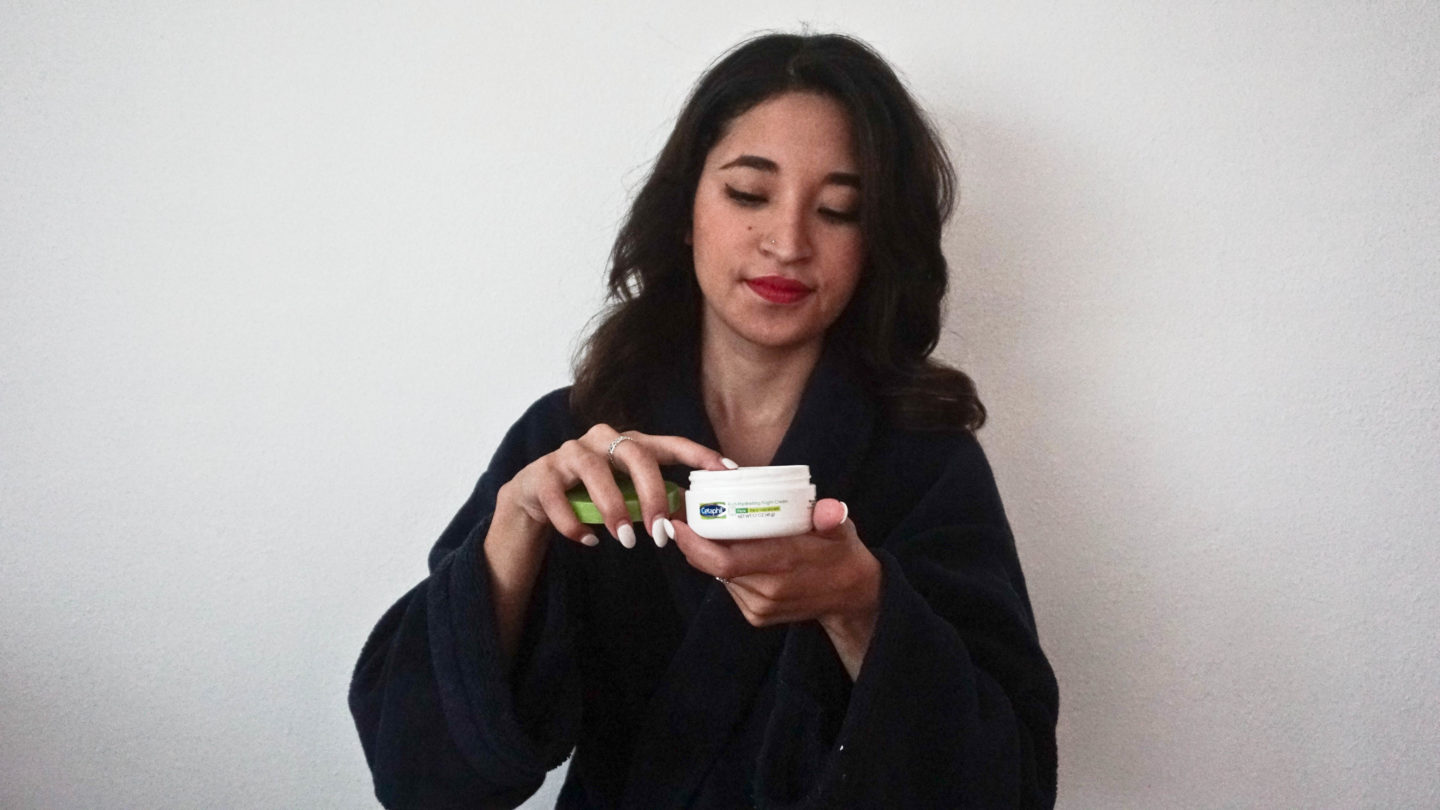 Everyone wants hydrated skin, but we also want flawless skin. In order to achieve that, we must start by taking the necessary steps to keep our skin moisturized and healthy. Cetaphil Rich Hydrating Night Cream with Hyaluronic Acid is one of a kind as it is a rich nourishing night cream that helps retain the skin's natural moisture as well as protect it from dryness throughout the night. This means it does all the work for you while you sleep, all you have to do is apply it every night. Soon you will begin to notice the difference in your skin!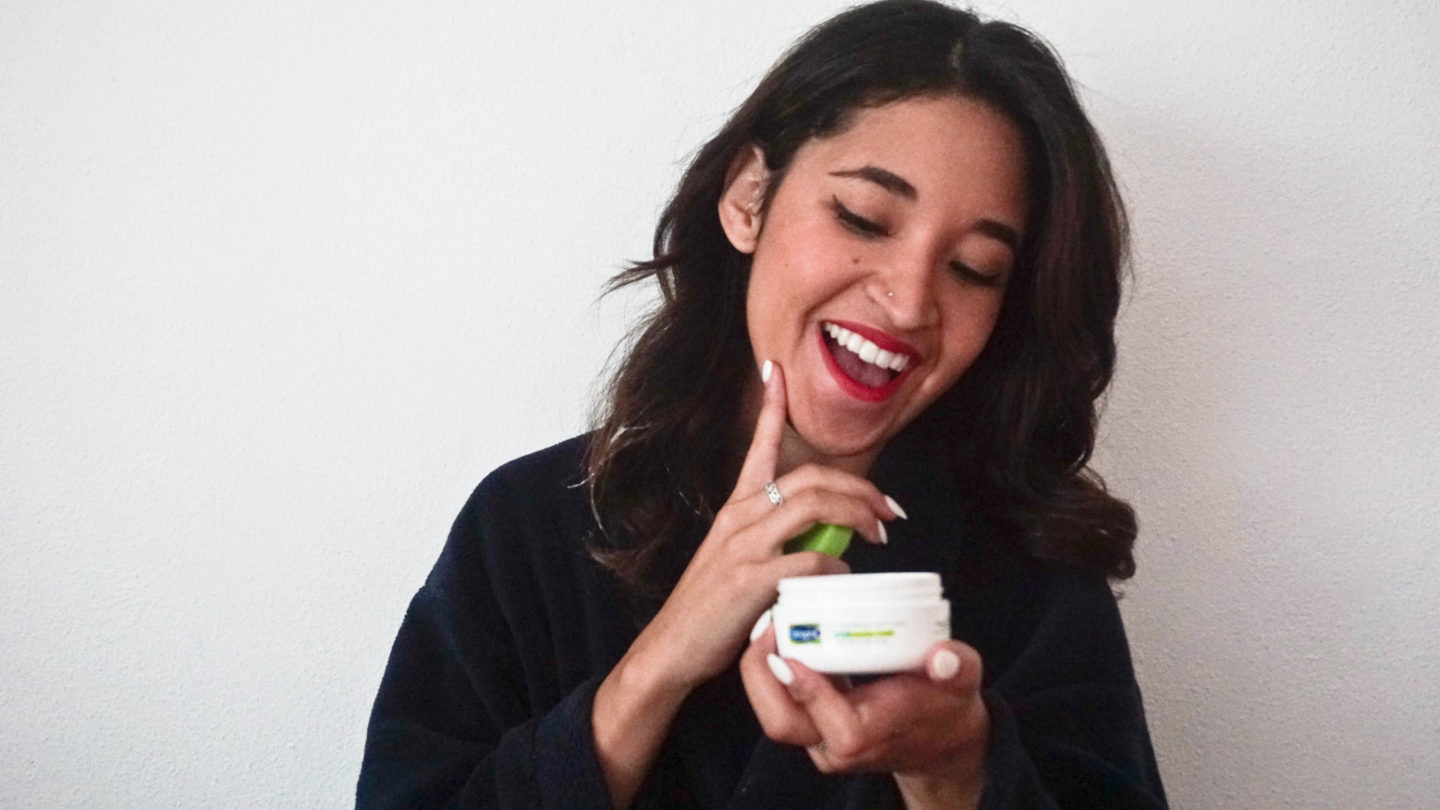 LAST STEPS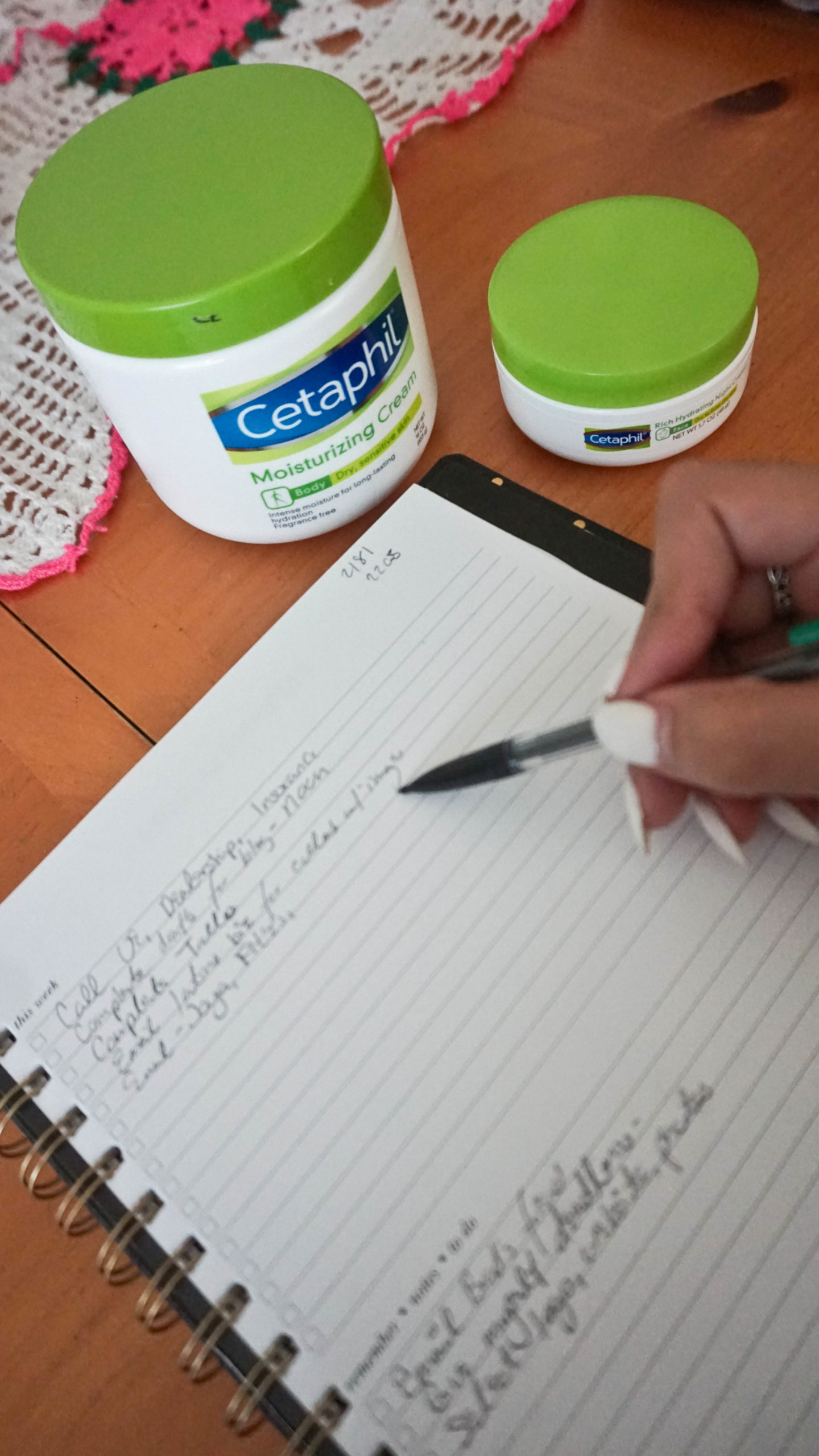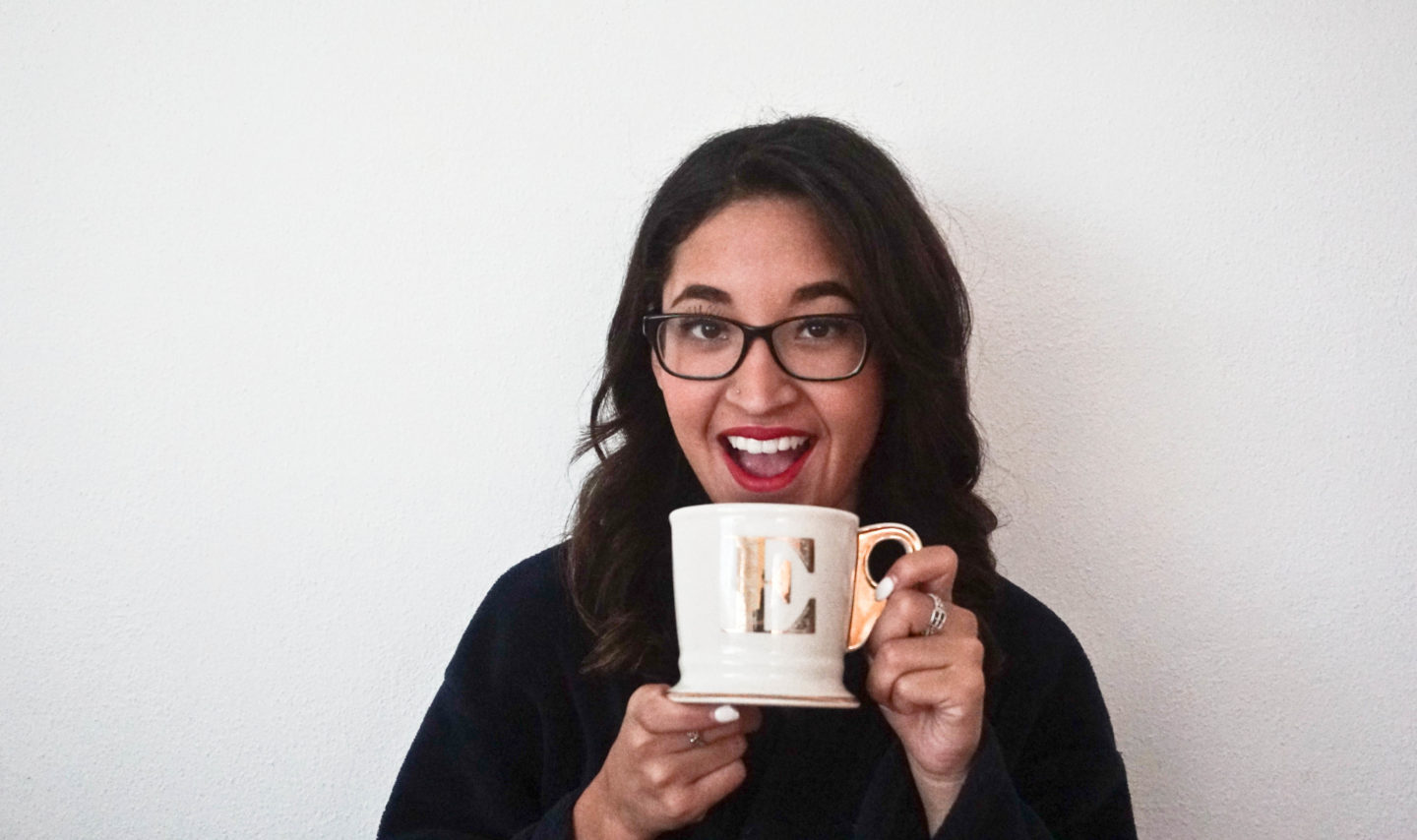 Once I have hydrated my body and my face with my night routine, the two final things I like to do each night are have a cup of tea and write my to-do list for the next day/upcoming week. Having a list of what I need to accomplish always helps give me peace of mind and lets me sleep less stressed. We certainly could all use a little less stress in our lives!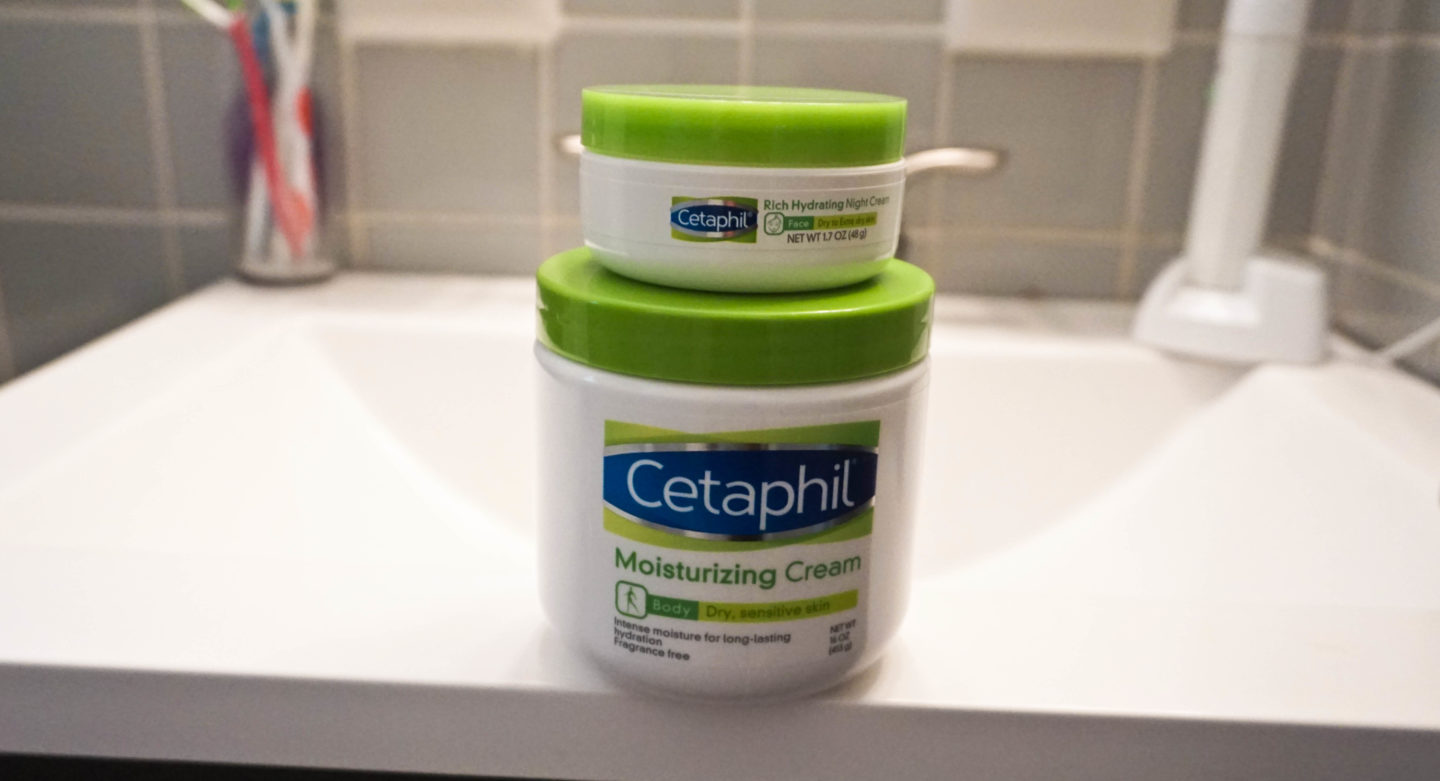 If you're looking to try Cetaphil Moisturizing Cream and Cetaphil Rich Hydrating Night Cream with Hyaluronic Acid be sure to check out your nearest Target and search for them in the face care aisle!
For more Cetaphil inspiration, check out the social hub, here!
Earn Cash Back on your Cetaphil purchase with Ibotta! Click here to get your rebate!
I hope this helps you create your own nighttime routine and gives you tips on how easy it is to keep your skin healthy and hydrated.