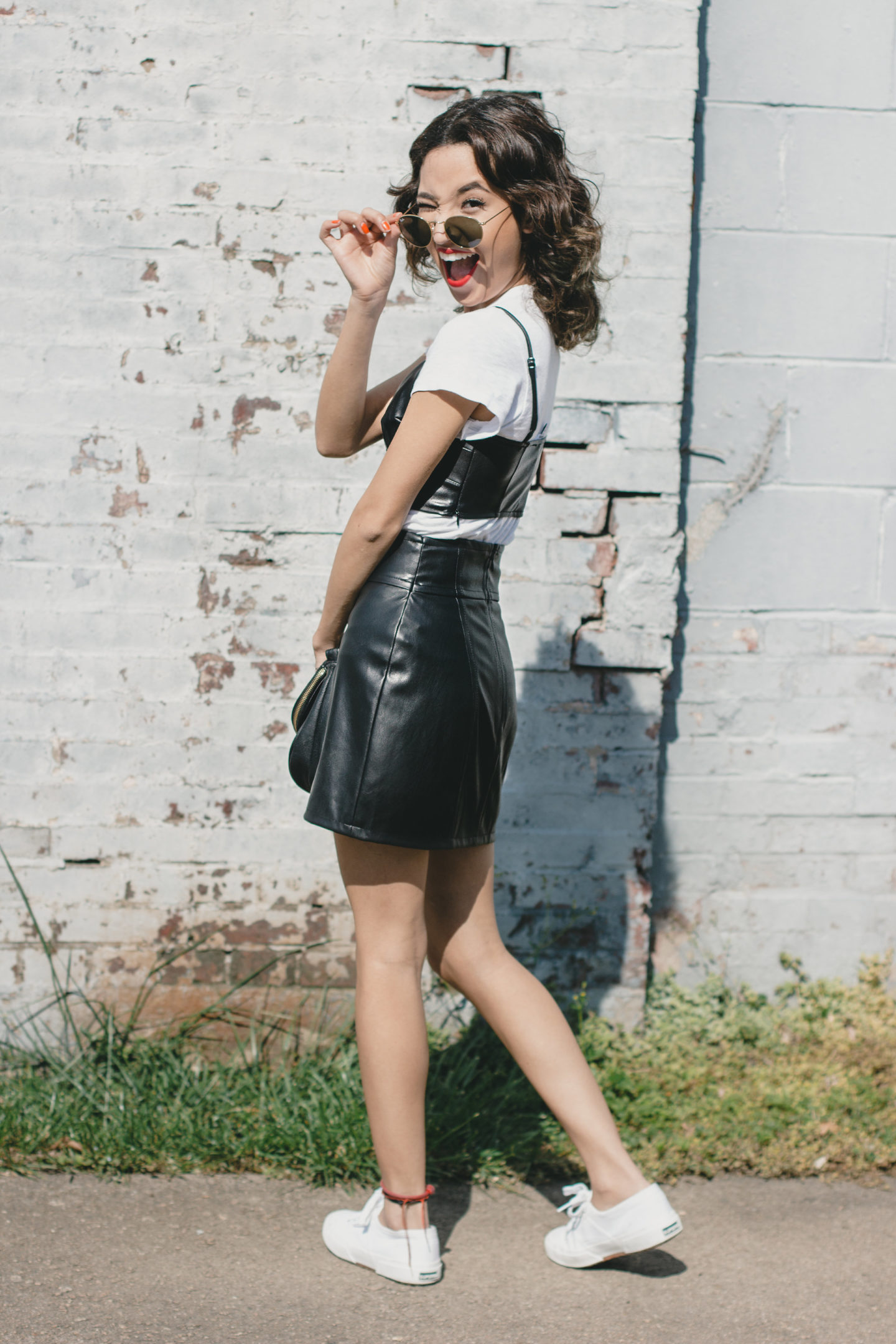 From all of my favorite looks that I walked on the runway (check it here incase you missed it) this was my favorite one! I personally love looks that are playful and a little edgy and I think this one sums me up perfectly.
If you haven't had the chance to check out this collection that Karlie Kloss did in collaboration with Express be sure you do soon because this is a one time thing and once they are gone they are gone forever. I had the opportunity to meet Karlie Kloss and the Express team and they truly all were the sweetest. Karlie really did put a lot of thought and effort into this collection and I can tell picked items that she wears in her daily life. I loved seeing a few dress up pieces and others that were just simple tees. Because if you check out her Instagram (stories) when she is in everyday clothes she is almost always in a tee.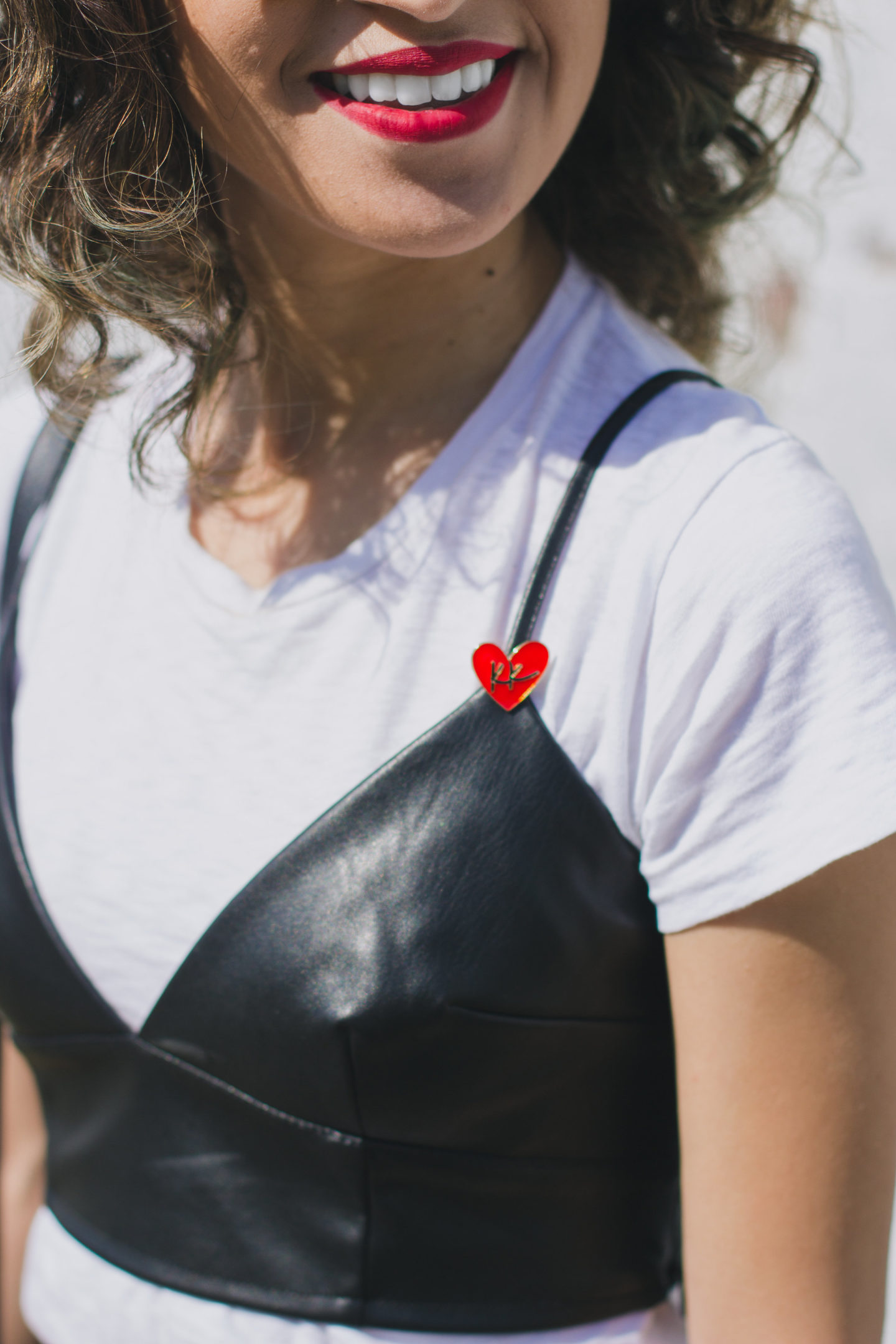 De todos de mis looks favoritos que caminaba en la pasarela (si te lo perdiste aqui esta) esta fue mi favorita! Me encanta que se ve que es simple y un poco punk.
Si usted no has la oportunidad de ver esta colección que Karlie Kloss en colaboración con Express tienen que pronto porque cuando se va se va para siempre. Tuve la oportunidad de conocer a Karlie Kloss y el equipo de Express y realmente todos eran muy dulces. Karlie realmente le pueso mucho pensamiento y esfuerzo en esta colección y son artículos que ella misma usa en su vida real.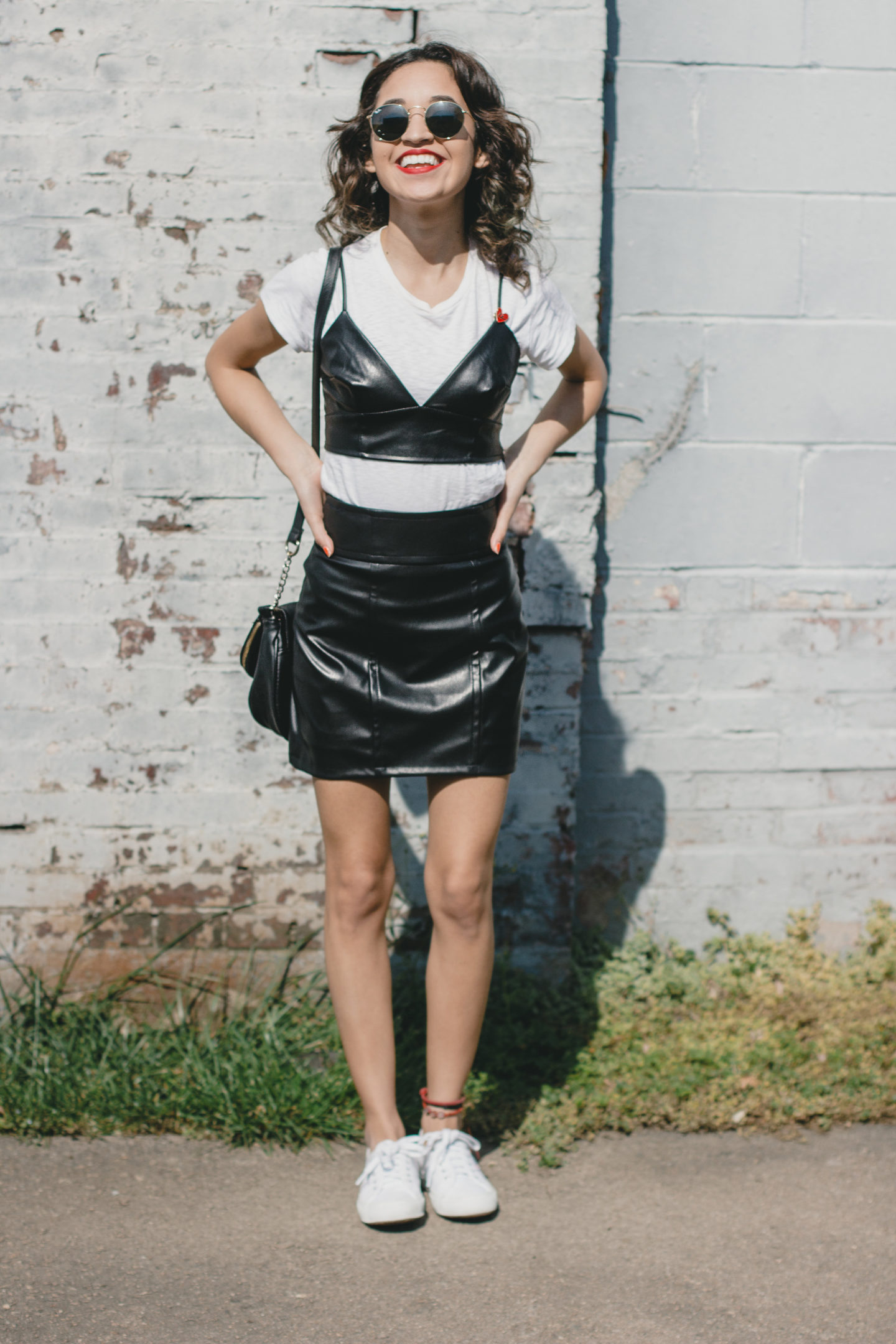 Also, I had never heard of the brand Superga until we had to wear them for the show and I have not stopped wearing them since!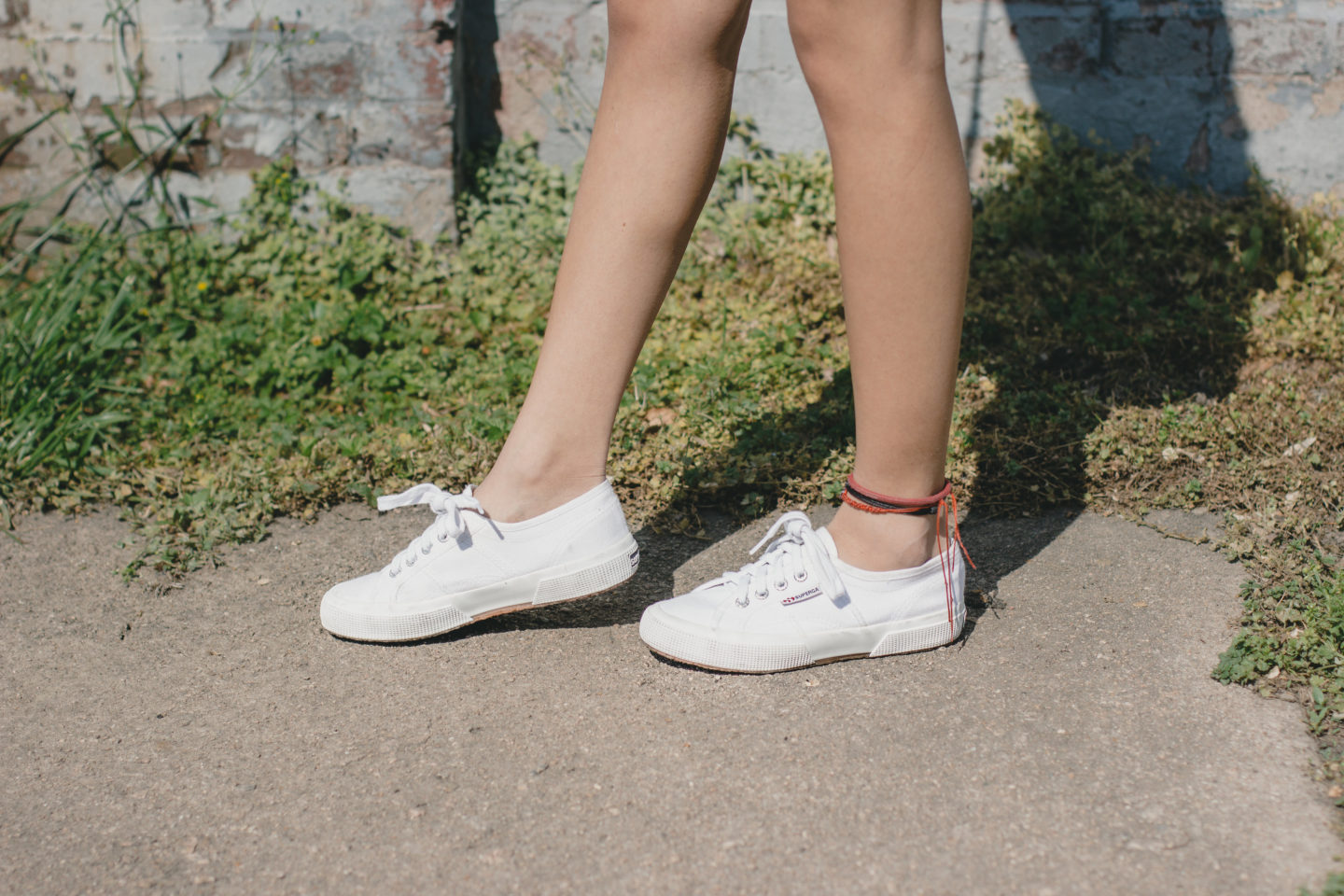 Photo Credit: Jamie E Mays
Anyone else love mixing styles and textures?
¿Alguien más le gusta mezclar estilos y texturas?
As always, thank you for reading. Como siempre gracias por leer.