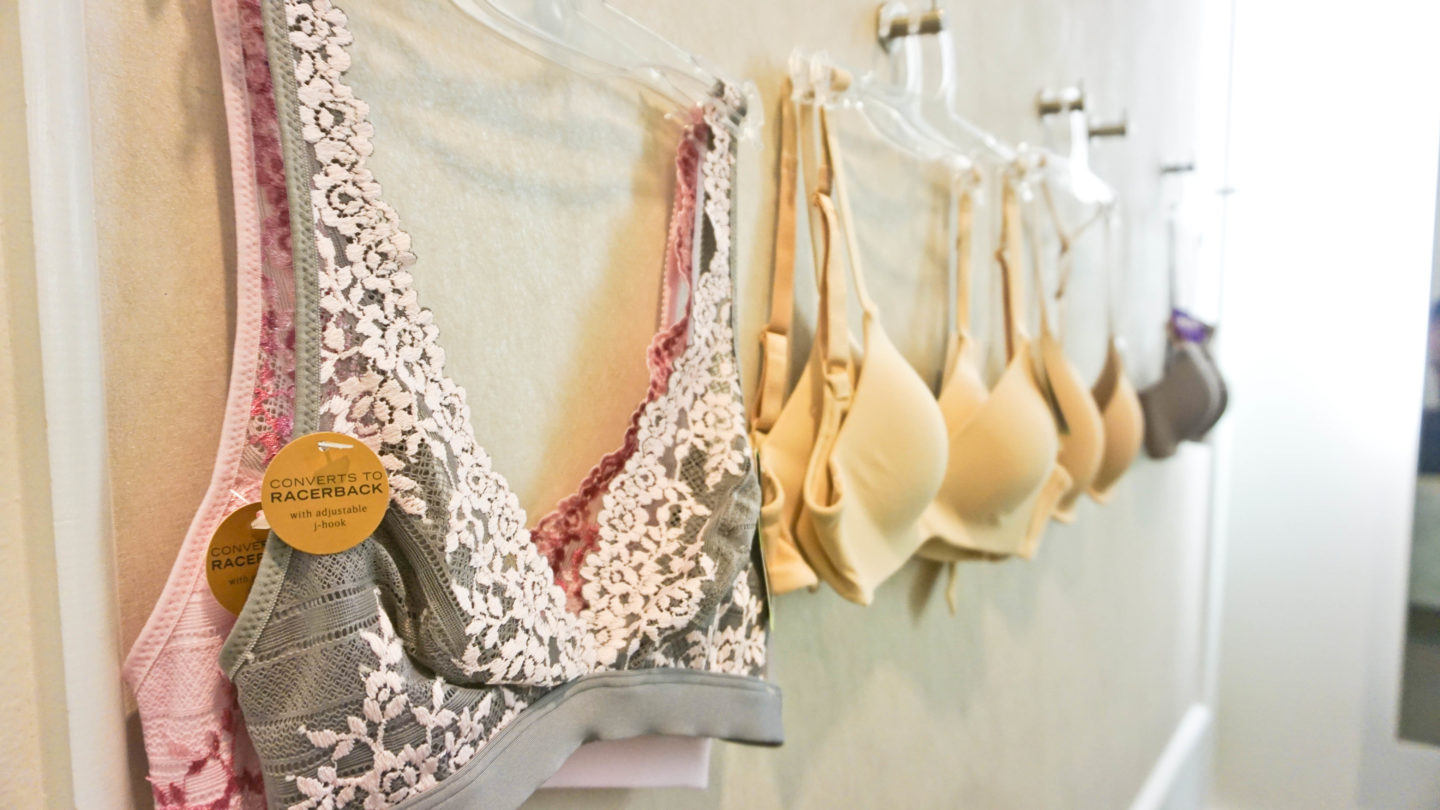 A few weeks ago I had the chance to go into Wacoal for a bra fitting. Truth be told, I can't remember the last time I had a fitting and I currently have changed up my food and health routine so I had a feeling I might not be wearing the right bra size anymore. And guess what? I was!
Upon my arrival at Wacoal I was greeted by Rhonda who took me to the back fitting rooms to begin. The entire experience was very comfortable and relaxing. Once Rhonda took my measurements to my disbelief, I had been buying the wrong size! After my shock wore off Rhonda brought an assortment of different bras for me to try on.
After trying on various styles (lace, push up, bralette, etc.) I selected my two favorites. I went with the classic nude color just because I love that you can wear them with anything and because one was not in store she was able to order it online using their in store tablet right then and there!
If you have not gotten a fitting in a few years like me, I highly recommend going Wacoal for your fitting and to find affordable bras for your everyday life.
If you're in the St. Louis area be sure to check out Wacoal at Taubman Prestige Outlets for special weekly promotions and complimentary bra fittings.
Show them this post and receive 30% any fashion color outlet bra!