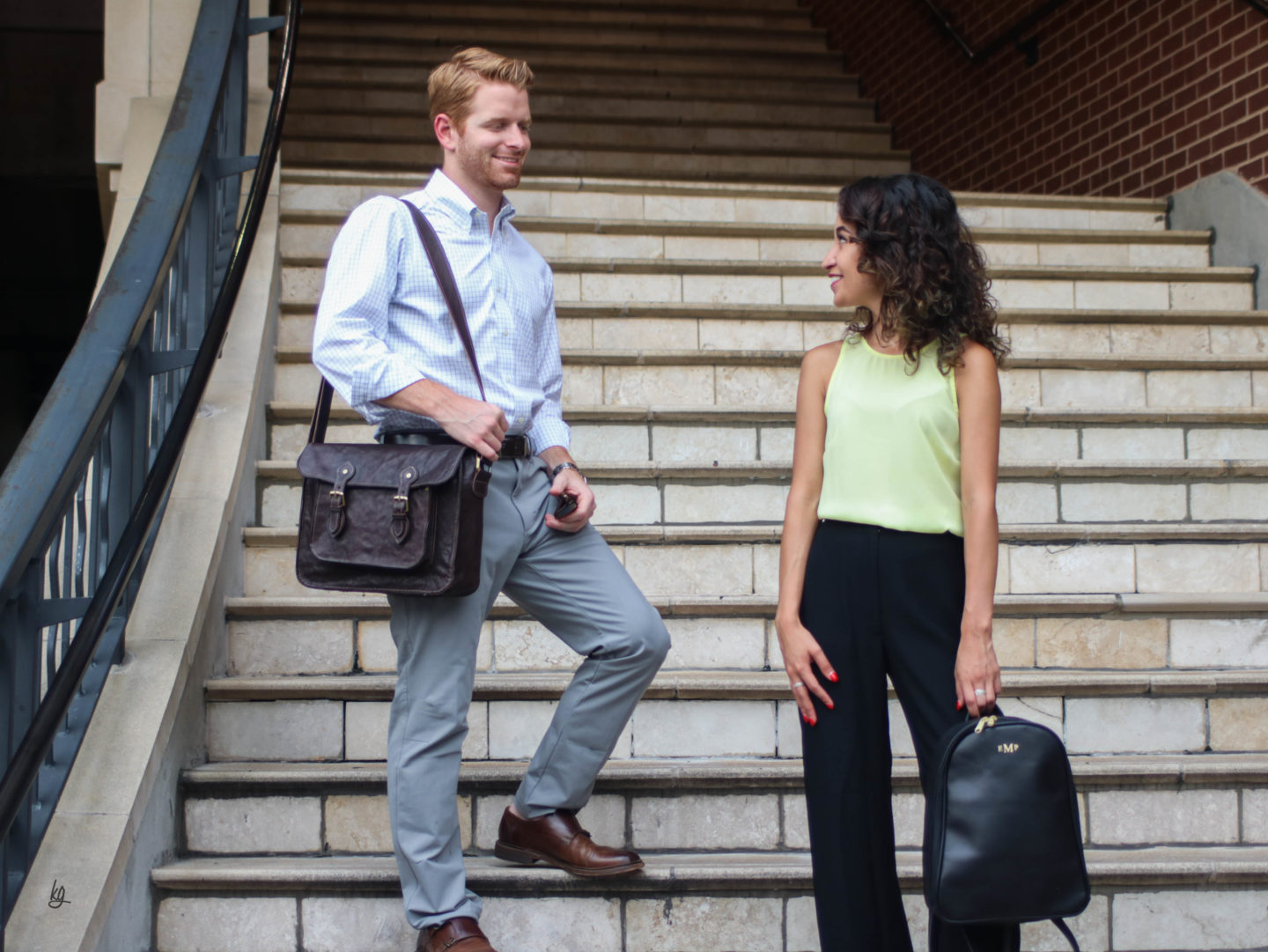 Who said that only the kids get to get a new bag for the new year? As an adult you may not have to go to school anymore but who doesn't miss the excitement of buying new gear to get ready for the upcoming year. You know I am a sucker for a good backpack but how about one that you can take to work or a briefcase made of all leather?! Now, we are playing with the big boys in the office and rolling up to work in style! Chris and I both had the opportunity  in working with Jon Hart (Texas designer) and the wonderful creations they make every day.
Keep reading to see both of our reviews!
First off, all of Jon Hart's products are hand-crafted so the attention to detail is meticulous. The quality of the leather that they source for the briefcase is not only incredibly durable, but smells fantastic. Also, I love the dark brown color as this shade pairs beautifully with practically anything I wear that day. The snap enclosures are durable and convenient, although when I stuff the bag, it becomes somewhat of a challenge to stretch the straps to their magnetic partner. I will also say that the leather strap is highly adjustable for anyone's needs and is surprisingly comfortable without any padding. As with all leather, the briefcase will stretch and form around typical usage – truly becoming a one of a kind investment that will last a lifetime. Although I loved the briefcase, I wish they offered a larger version as the compartment is only so big as to allow the dimensions of a standard notebook. If your computer/tablet/legal pad is any larger than a notebook you may have trouble stretching the briefcase to accommodate. Regardless, this leather briefcase from Jon Hart is highly recommended as an addition to any upscale urbanites' travel gear and will earn loads of compliments!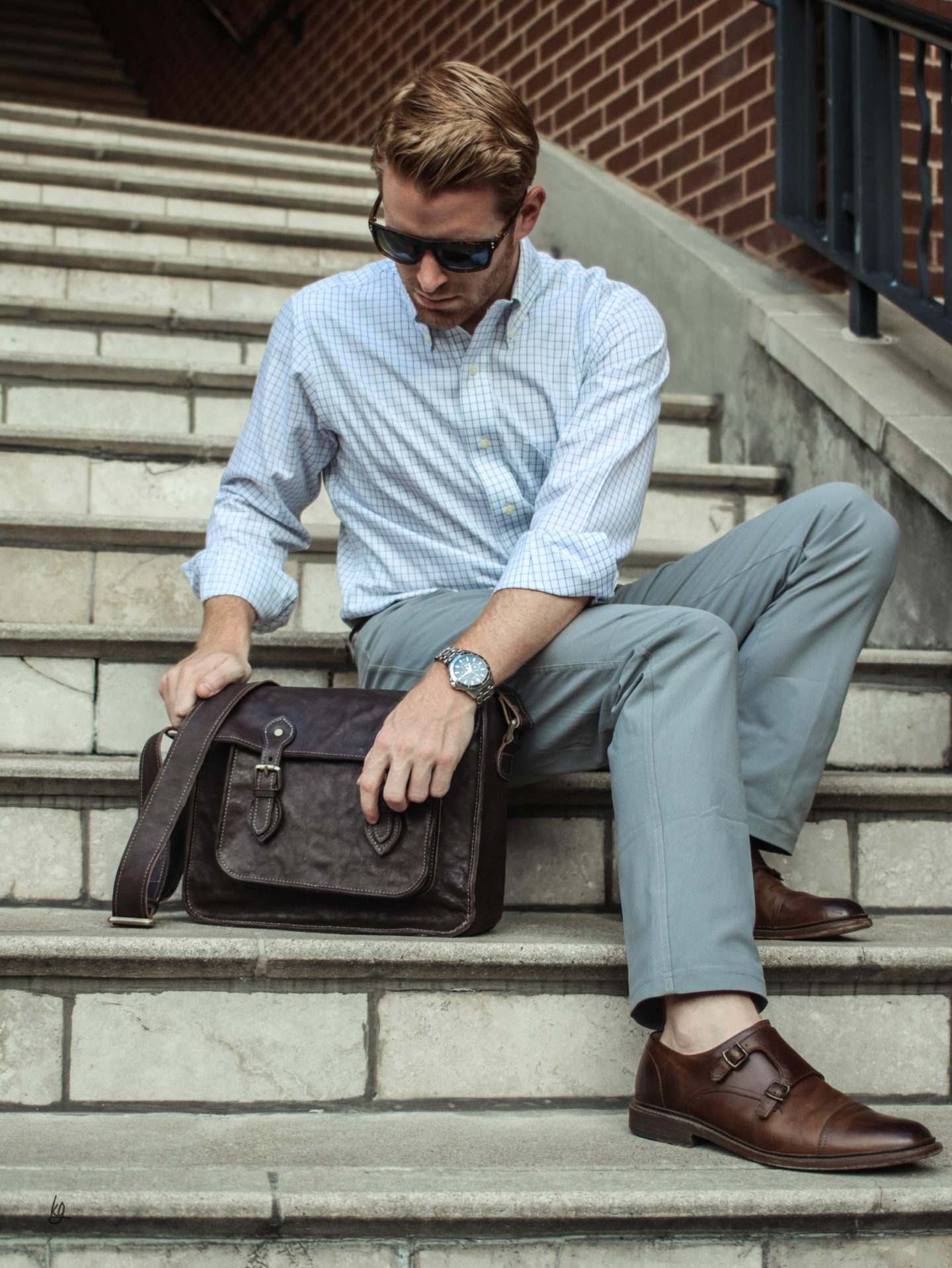 It should be no shocker that I picked a black backpack because these 2 are my favorite things but out of all the back\packs I have had I have never had a leather one. Let me tell you now that if you don't own anything leather you need to and if you're going to buy form anyone be sure to buy from Jon Hart. The quality is phenomenal and the detail inside is very pleasant. I use this bag to carry my  everything from my notebook, pens, snacks and wallet. The only thing that I can't carry in this is my laptop because it is too big for my bag but I have found that being out of college I don't leave the house with my laptop as often as I use to. Oh and did I mention that you can get this personalized with your monogram?! I bet you're sold now!
Shop my bag HERE!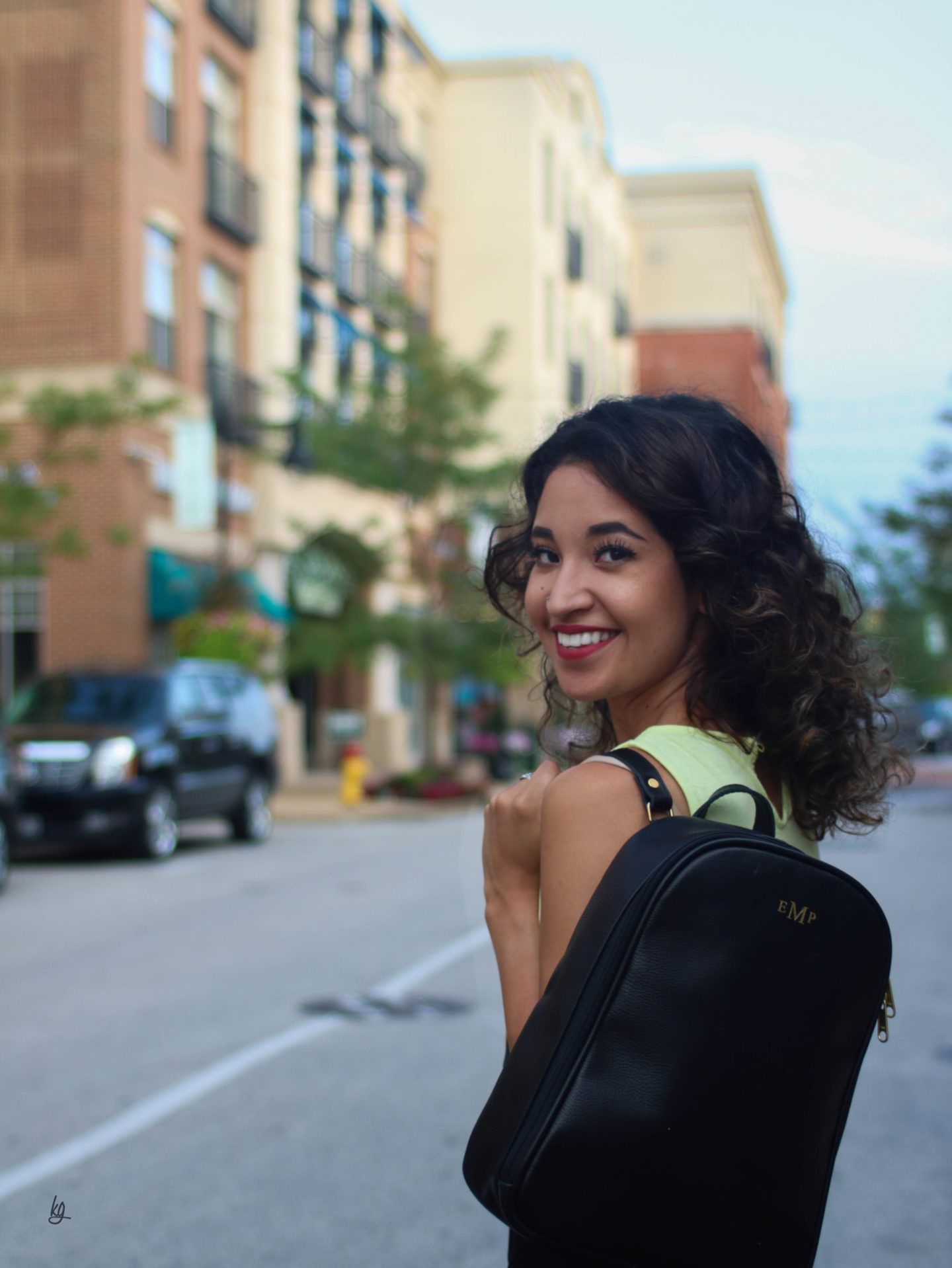 Thank you to Jon Hart for sponsoring this post, all opinions and thoughts are my own. Gracias a Jon Hart por patrocinar este post. Todas las opiniones y ideas son mías.
As always, thank you for reading. Como siempre, gracias por leer.