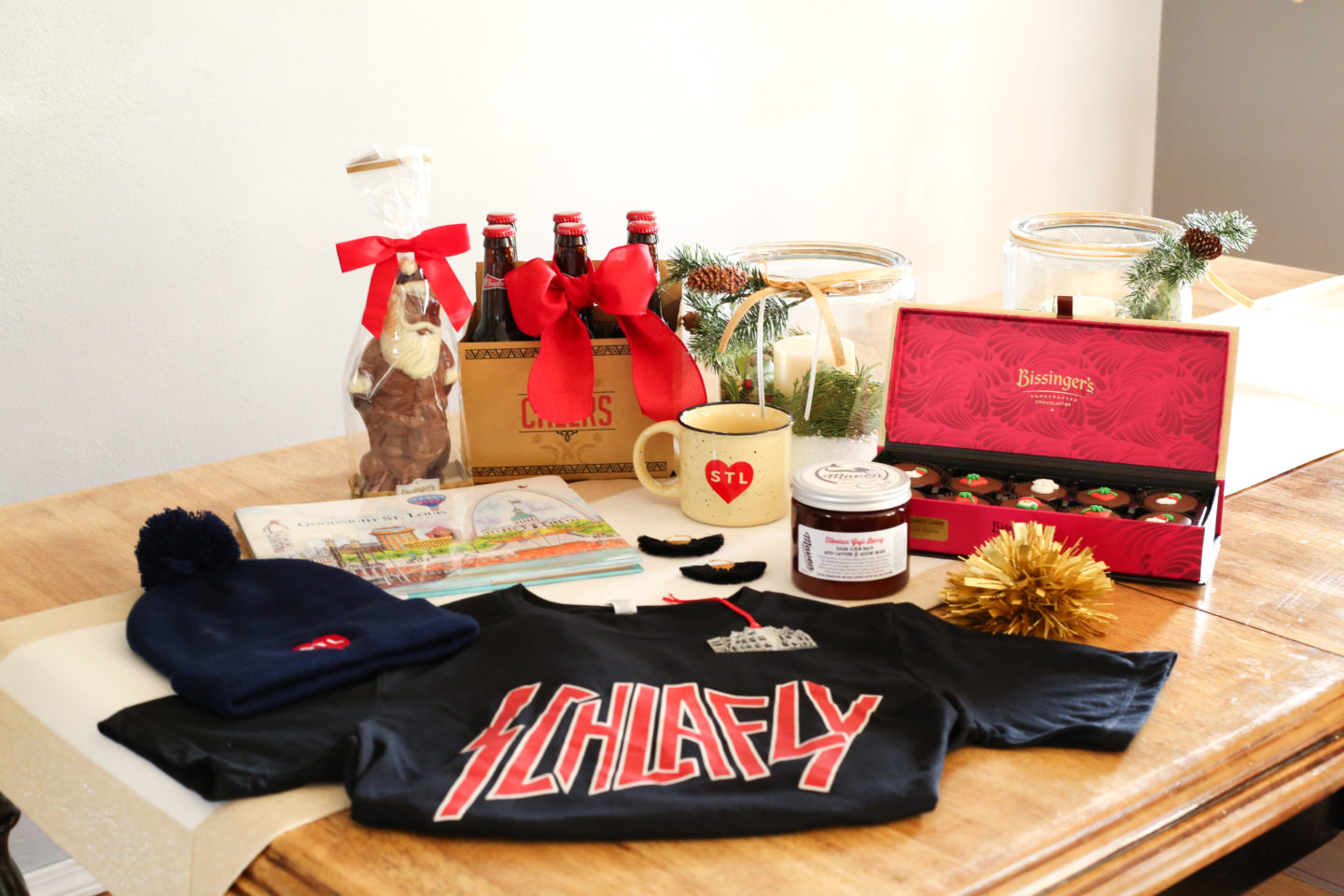 Doing some last minutes shopping and want to support local, support St. Louis? Then this gift guide is just for you! I have been living in St. Louis for 7 going on 8 years and I have gotten to discover, work and enjoy some amazing brands and these are only a few of my favorite that I think YOU should shop or discover yourself.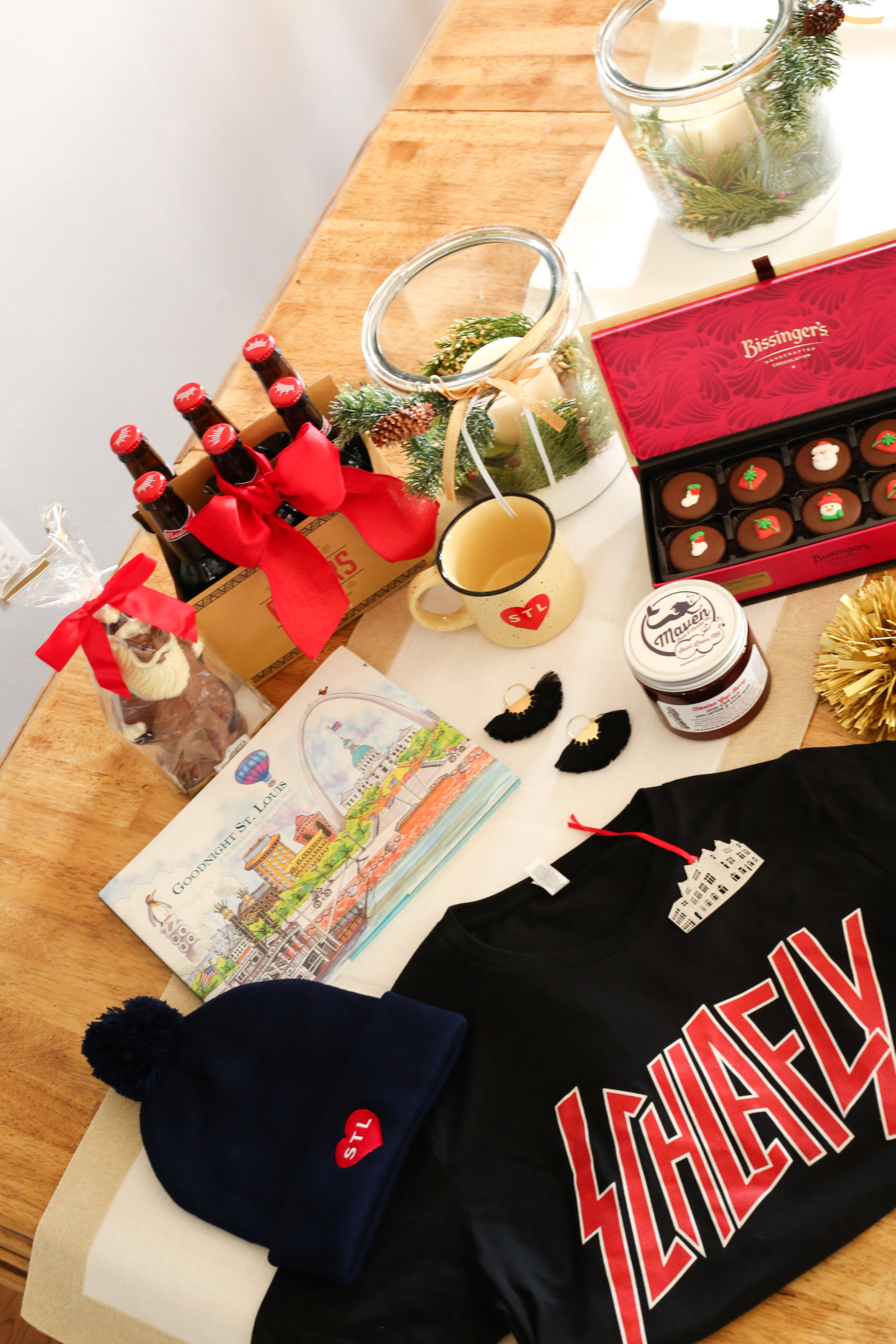 Maven– Is where I picked up my new favorite body scrub and a soap to take out grease stains from my shirt. They are located in Maplewood and make everything in their shop, from soaps to candles and even deodorant! They also offer classes so if you ever wanted to learn how to make soap or a candle be sure to check them out on Dabble.
Goodnight St. Louis– This is the perfect book to get any kiddo in your life to highlight the best of St. Louis, not to mention the illustration on this is phenomenal! I first discovered this book when I was babysitting and this book was in their collection. Shortly after I discovered that not all cities have a book like this and not all those that do have done a great job like them (sorry Goodnight Houston, but y'all need to step up your game). So if you know a kid in your life who is from, lives or has lived in St. Louis be sure to gift them this book, if they don't have it already!
Schlafly– Love local St. louis beer? Then I am sure you have heard about Schlafly and the great craft beers they make all season long, which I always look forward to. This is one of the first craft beers I ever tried that introduced me to the world of craft beer and I have loved it ever since!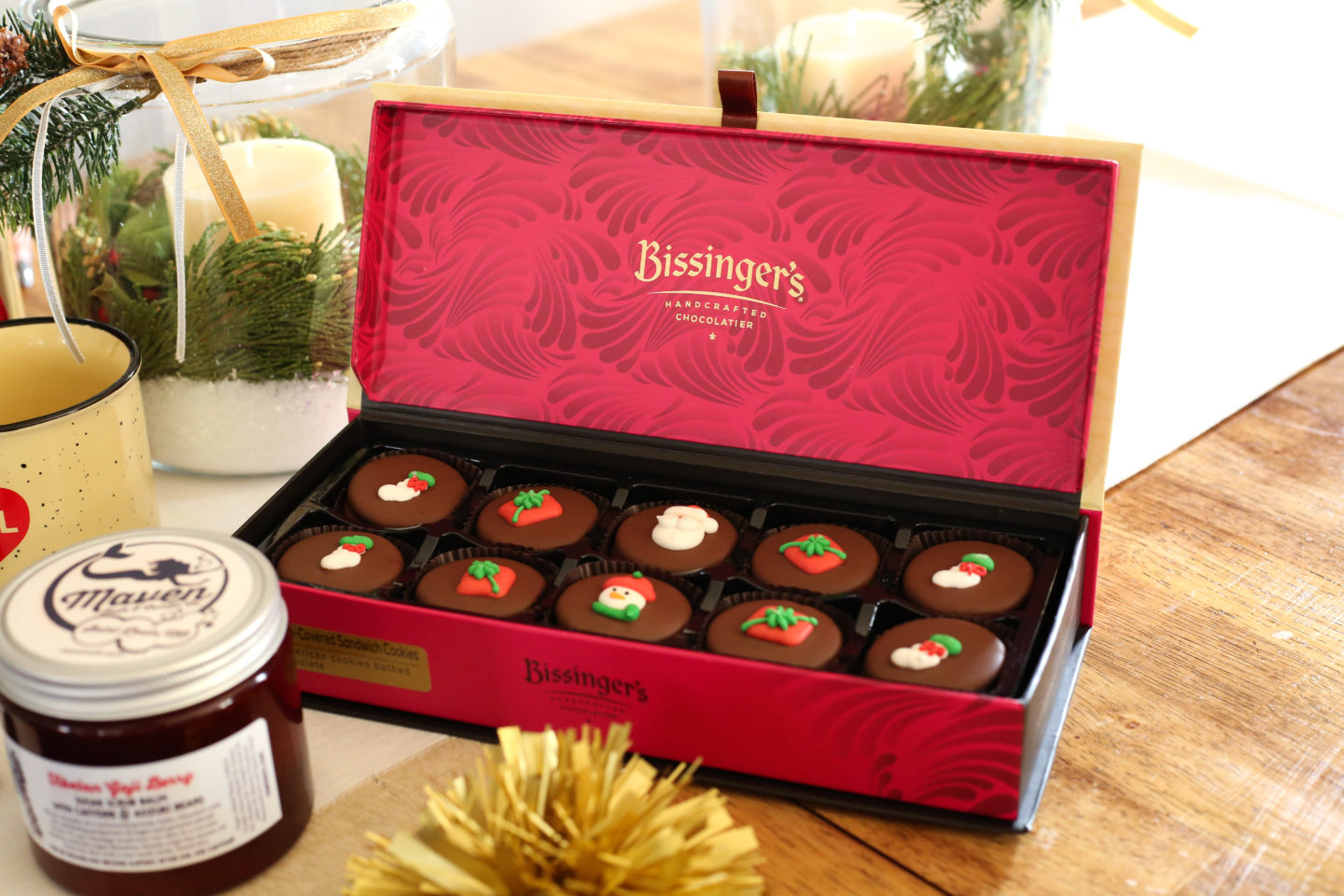 Bissingers– Is one of my favorites in terms of chocolate and to stop by for a dessert after dinner in the Central West End. They also have a factory near downtown you can tour to see how each and every single piece is created and when it comes to their chocolates like above, how each one is painted individually. So if you want to gift something beautiful and delicious I highly recommend you check them out. They made these adorable chocolate cookies and the hand painted Santa.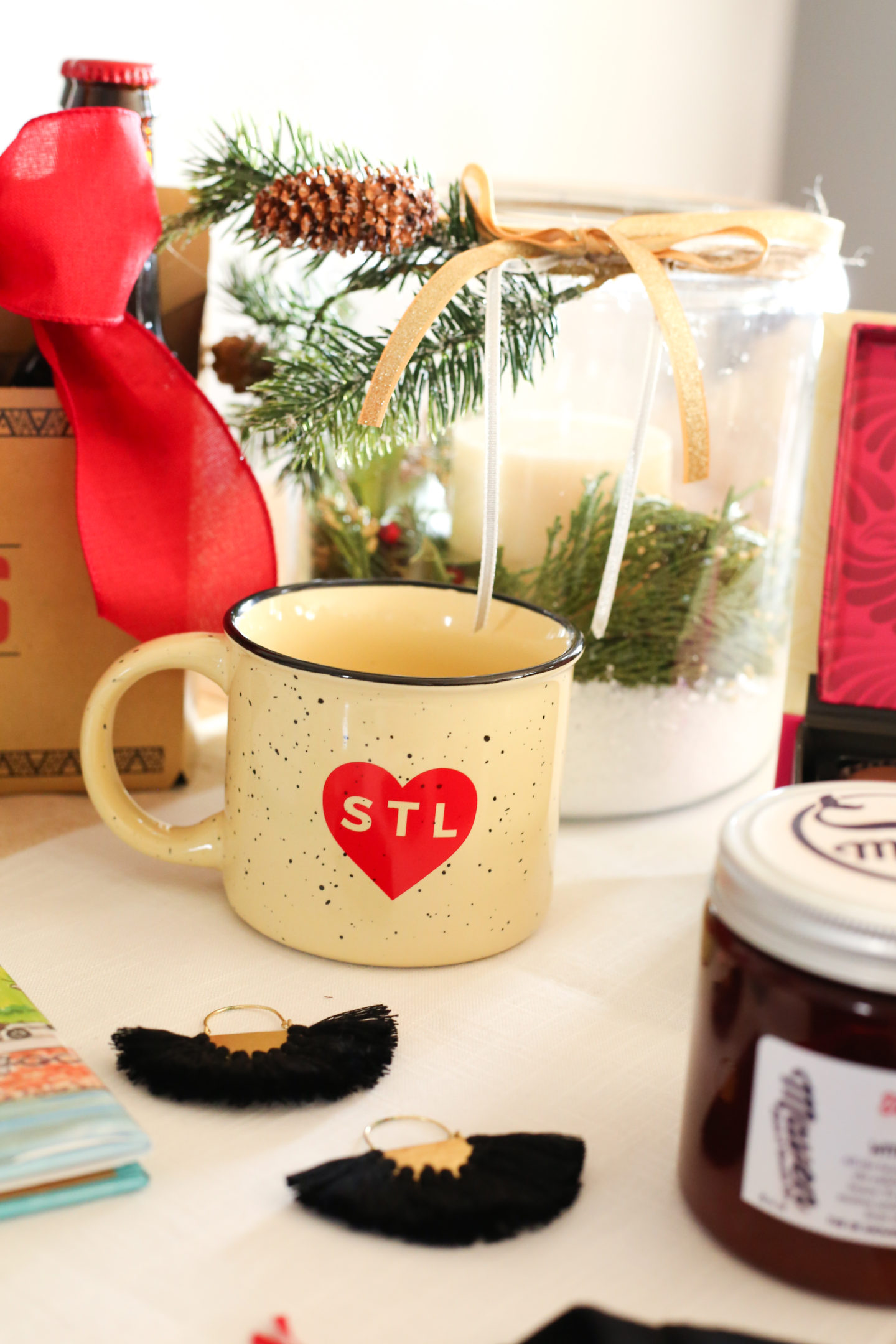 Arch Apparel– I'm sure you have seen me post about Arch Apparel in the past and that is because they make great everyday casual attire for all season long. Chris and I have stl shirts that show our city pride on the 4th of July, at Blues and Cardinals game and all year long. They re always rolling out with new products and are not limited to just apparel anymore, they have mugs (like the one above) water bottles, frisbees, hats, cups and more. If you are looking to show the ultimate city pride or give a little something extra to someone who might be homesick, Arch Apparel is your one stop shop.
Collections by Joya- This jewelry line is more that just beautiful pieces, they also have a very important cause behind them, so every time you make a purchase you are helping a women's charity. They come out with a new collection each season and I find myself always getting something from each season to my collection and wear my pieces throughout the year.    PS- did you know they also have  subscription box?!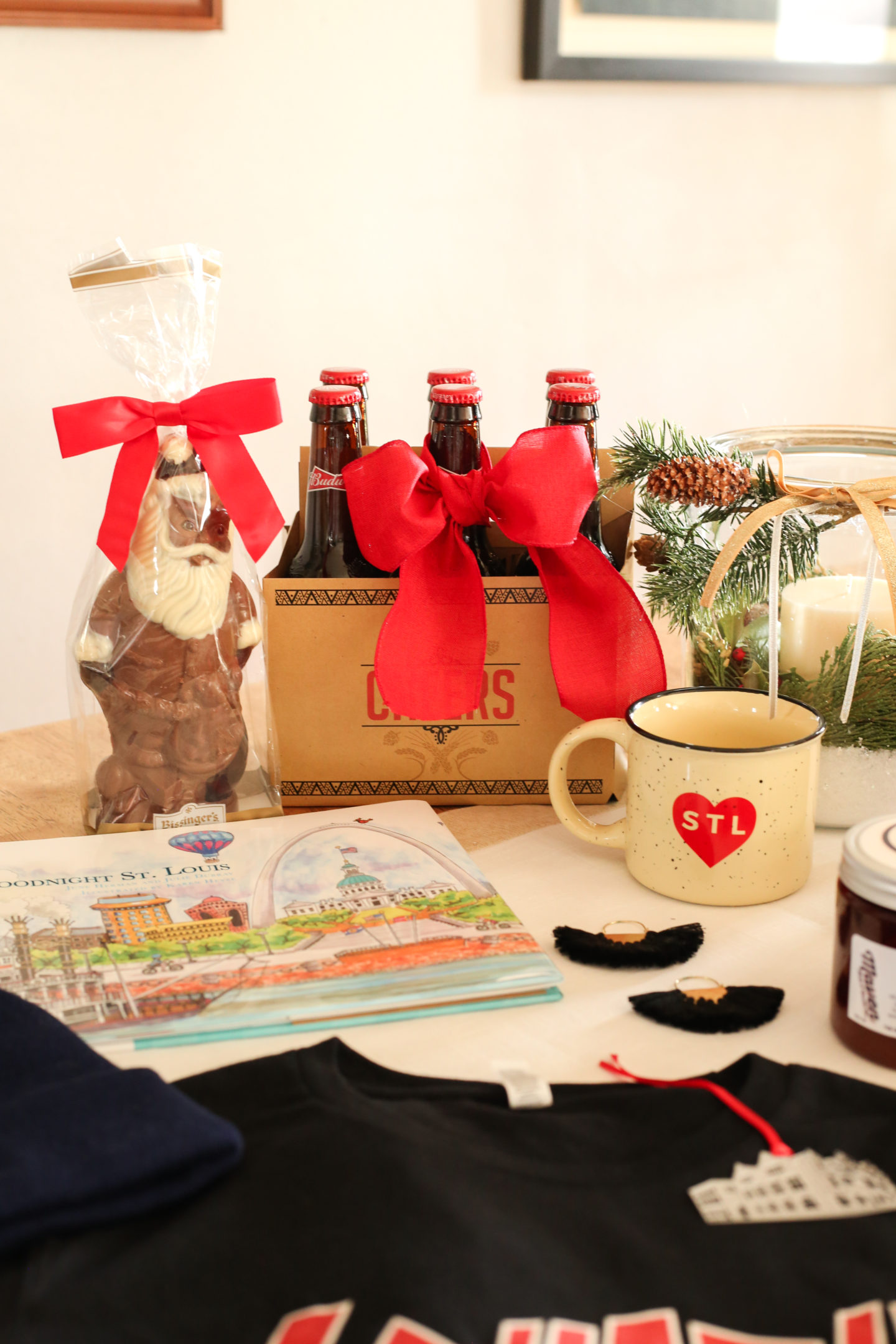 Budweiser– And of course how could I leave out the king of beers! Budweiser has a very special place in my heart, of course because it originates from St. Louis and because they were the first place I ever toured to know how beer is created. Not to mention that I always am attending their events at the brewery that happen year round! If you have not gone to take their tour, you need to add it to your list to learn all about their history and all the amazing beers they offer (which I bet some might eve surprise you).
A little behind the scenes on how it takes a team to get the perfect shot!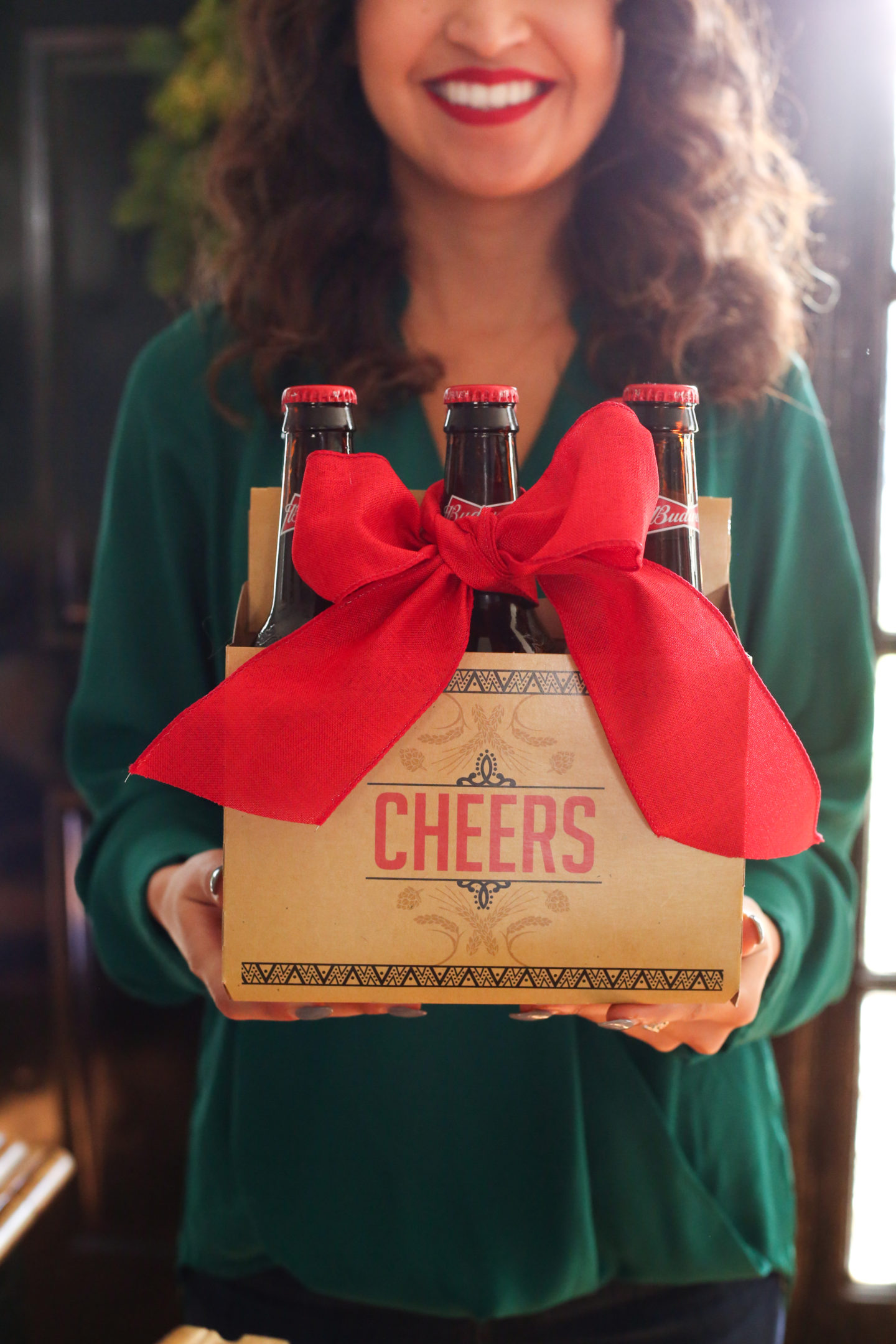 Now time for the giveaway courtesy of Budweiser, they will be giving 1 lucky winner a $100 gift card to use in their shop in person or online!
Thank you to all the brands for collaborating with me to create this post, all opinions and thoughts are my own. Gracias a todas las companias por patrocinar este post. Todas las opiniones y ideas son mías.
As always, thank you for reading. Como siempre, gracias por leer.