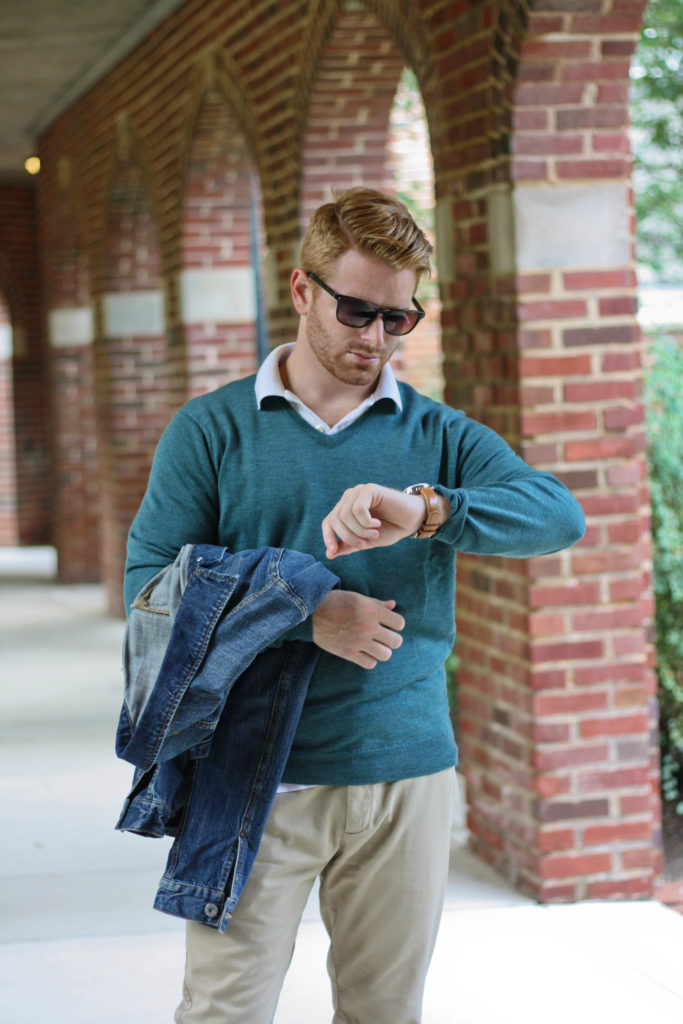 Gentlemen,
As much as I try to ignore it, the Christmas decorations are showing up in stores already. Though, I'm not particularly upset because this means I now get to respectably guzzle pumpkin beer and watch hockey. Whether you're ready for cooler weather or not, it's the perfect time to get acquainted with one of the season's best all-around layers.
As you may or may not know, Fall is prime time for men's style. Think about it. In the summer, we are pretty much limited to shorts and lightweight fabrics. Suit jackets are 100% out of the question in 100 degree heat. In the Fall, all the best style is comfortable and encouraged: beards, boots, pants, flannel, jackets, scarves and layers on layers on layers.
For this reason, sweaters can and should be a main component in your wardrobe arsenal. They are extremely versatile, comfortable and can easily elevate your style to the next level with a little bit of careful spending. After reading this post, you (or your man) should be well equipped to choose a quality component for a gentleman's wardrobe. Don't worry, the Steve Jobs turtleneck didn't make the list. Nor will it ever.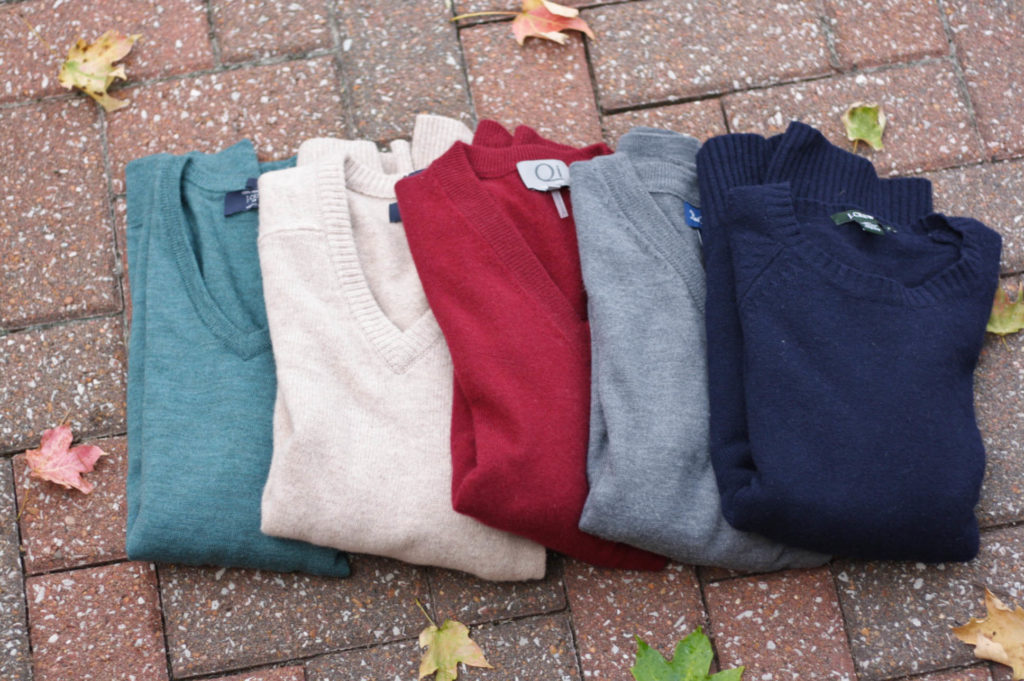 FABRIC
Cotton ($) – Pretty much your standard wear fabric. Think of this as the Honda Civic of sweaters. Nothing exceptional going on here, very casual and cheap. To give you perspective I think my cotton sweater is from a pub crawl I attended. Check out Gap's cotton v-neck sweater. ($26 w/code EVENT).
Lambswool ($$) – Low grade, inexpensive wool that is very warm and durable. Tends to be itchy so if you invest in a lambswool sweater be prepared to wear long-sleeves underneath. Think of this as a 2002 Volvo. Check out J Crew's lambswool sweater. (BOGO 50% off w/SWEETDEAL).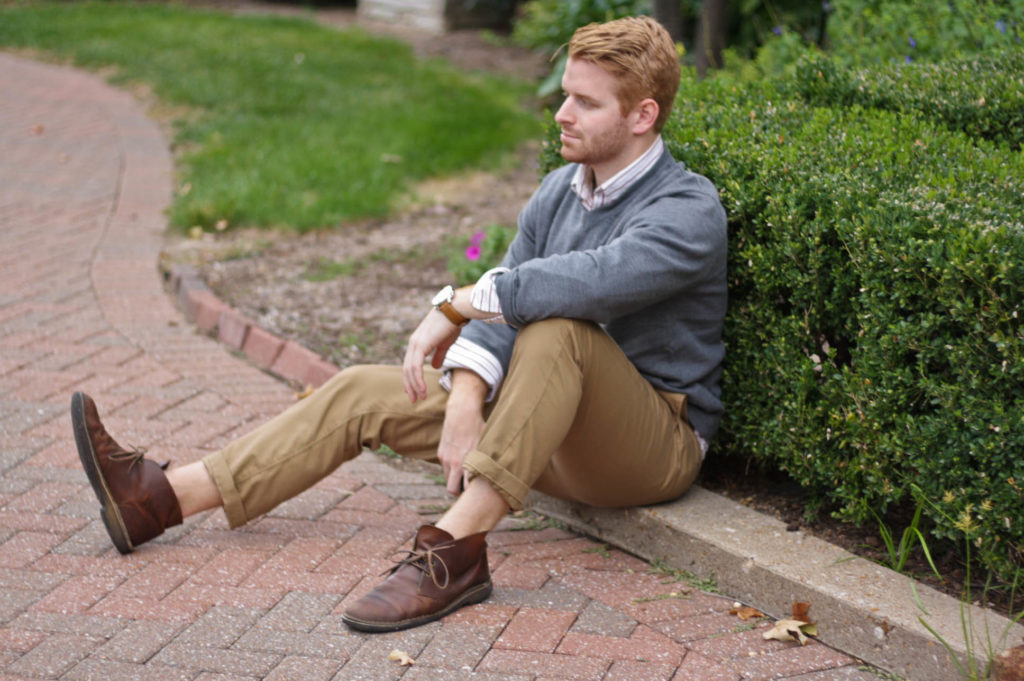 Merino Wool ($$ – $$$) – This is where things get interesting. Merino is very soft and in some instances softer than cashmere *gasp*. To make things complicated, merino is a game of microns, specifically the diameter of the follicle. The smaller the number, the softer and more expensive the wool. Garden variety merino wool clocks in around 23 microns (human hair is around 40 microns); fine merino around 18 microns; superfine is 16; and the king of kings, ultrafine, is anything less than 15.5 microns. Or in other terms, merino ranges from a new Ford to an entry level Audi. Check out J.Crew Factory's merino sweater  (BOGO 50% off w/SWEETDEAL) and UNIQLO's extrafine merino sweater ($40 no codes).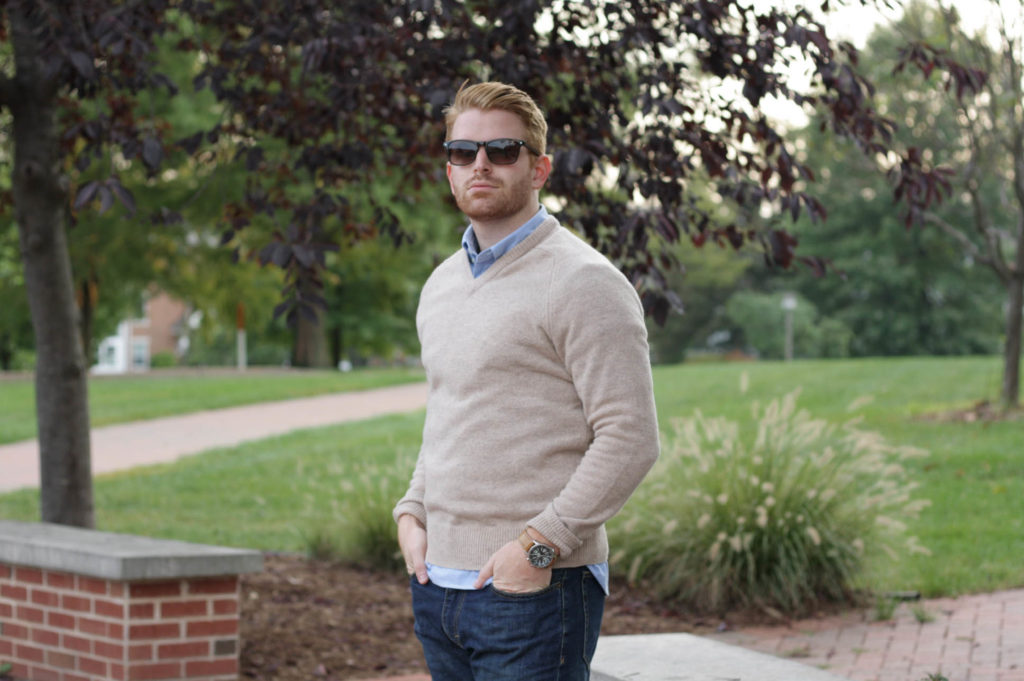 Cashmere ($$$$) – The cream of the crop if you will. Expect longer hugs, girls petting your arms and other unnatural phenomenon when donning cashmere. I actually look for excuses to wear my cashmere. Fair warning, this luxury comes at a hefty price tag in most retail shops. Step back though…Mercedes are expensive but isn't an entry-level Audi basically the same thing? (see merino) Check out Banana Republic's silk cashmere sweater ($48 no codes).
COLOR
I heavily suggest navy, grey, beige and green. Bonus points if you get a dark shade of red. However, steer clear of vibrant colors such as yellow and purple that are much less versatile than earth-tone colors.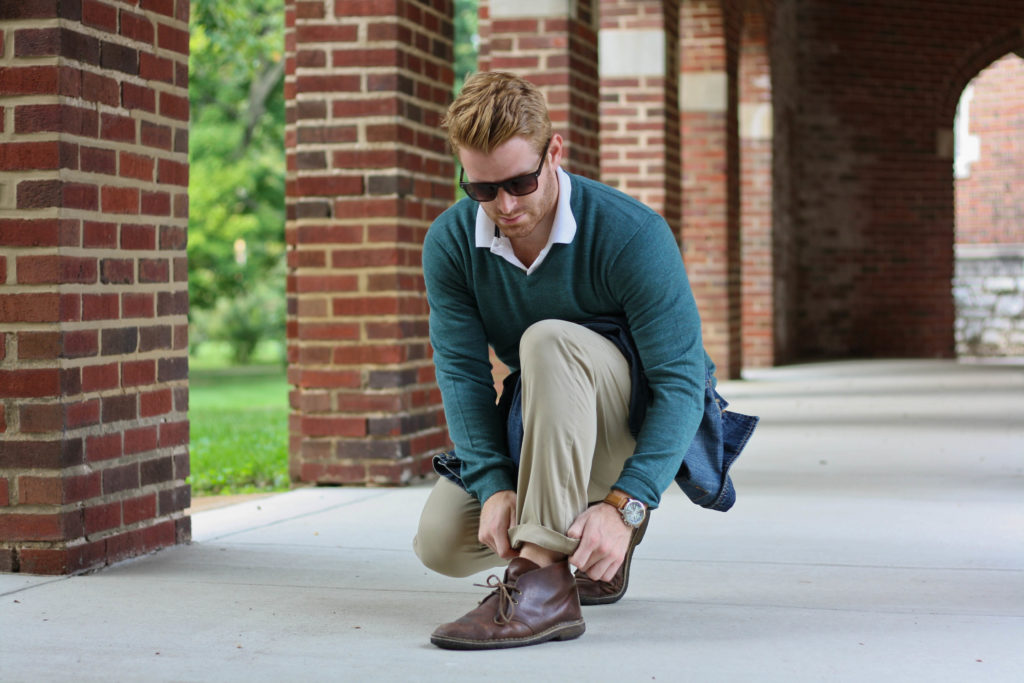 OTHER
Sometime in the last year or so brands began taking notice and started offering various weaves, blends, stripes and cuts to gain our wallet's attention. As if buying clothes wasn't hard enough, now we have cable-knits, shawls, ribs, waffles, pancakes (ok I made that last one up). Be careful in branching out into these trendy styles as they may no longer be relevant next year. Stick to the basic colors mentioned above with a crew- or v-neck in a cut that isn't baggy and you will be just fine (here is a link to my post on how clothing should fit).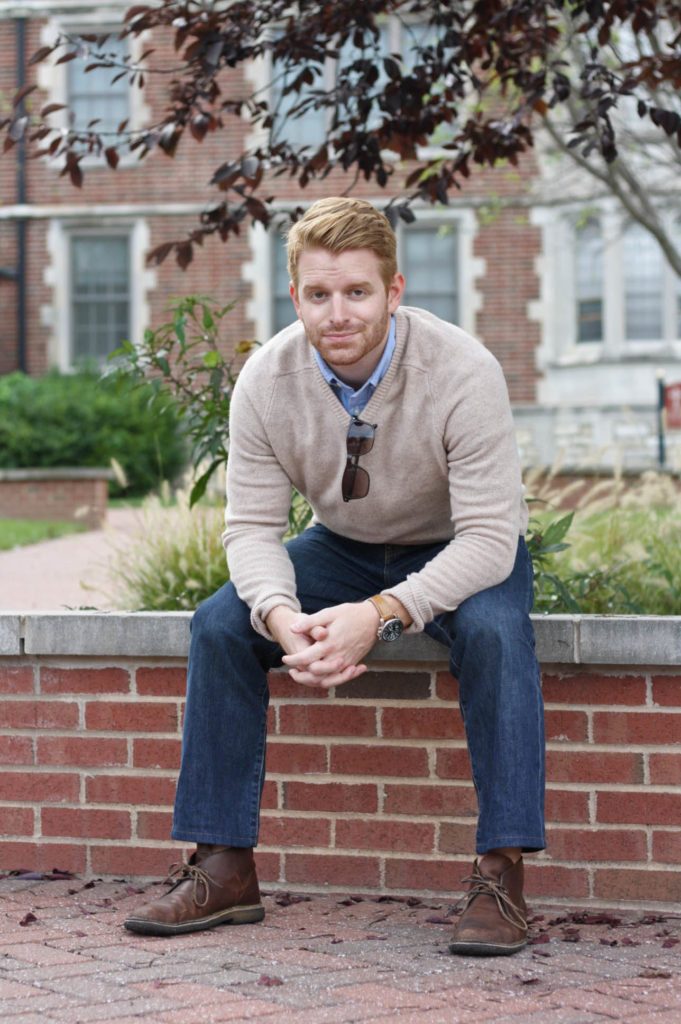 CP's Pick
If I were to buy one sweater for my whole closet I would choose a black turtleneck.
Could you imagine if I just ended it like that? If I just wrote a whole post, took pictures, then suggested you dress like Steve Jobs / a cheesy assassin? Honestly, I would invest in a ~$35 medium grey merino (superfine) v-neck sweater and save the rest of my money for a trip to the beach with Elena. Good luck out there homies.
-CP