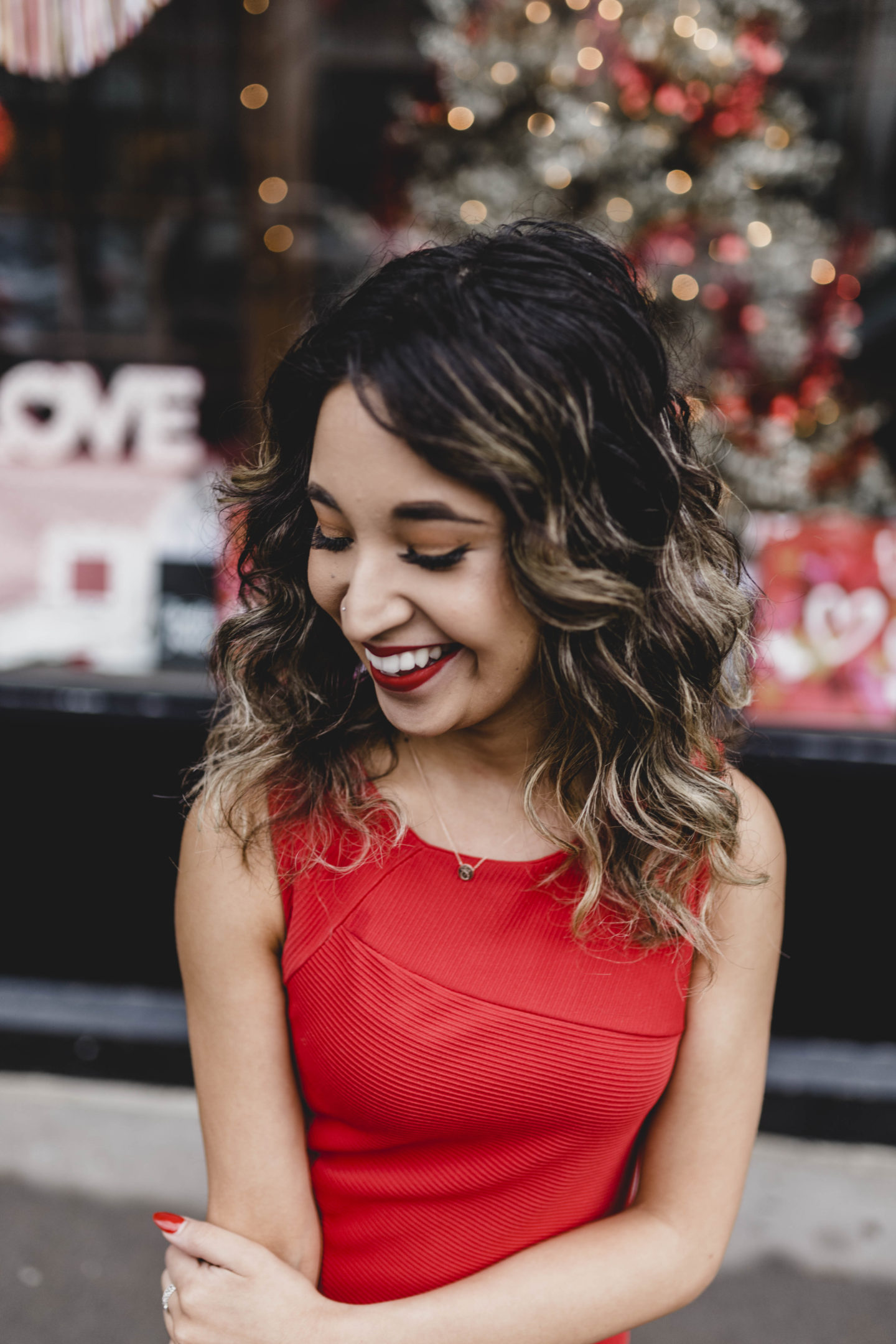 Valentine's Day/Galentine's Day is only a few days away and if you're going to be celebrating it why not do it in style? Ya'll know red is my go to color and I take advantage anytime I can to wear it out. This little number unfortunately is no longer available because I bought it a year ago when The Limited was still around but I have found some others that are pretty darn close if you're still looking for one!
Día de San Valentín/día de las Amigas es en unos sólo días  y si vas a estar celebrando por qué no hacerlo con estilo? Ya sabréis que el rojo es mi color favorito y aprovecho cada vez que puedo para llevarlo. Este pequeño número por desgracia ya no está disponible porque lo compré hace un año cuando The Limited todavía estaba alrededor pero he encontrado algunos otros que son bastante  cerca si todavía estás buscando uno!
Snapshots by: Delaney Jean
As always, thank you for reading. Como siempre, gracias por leer.