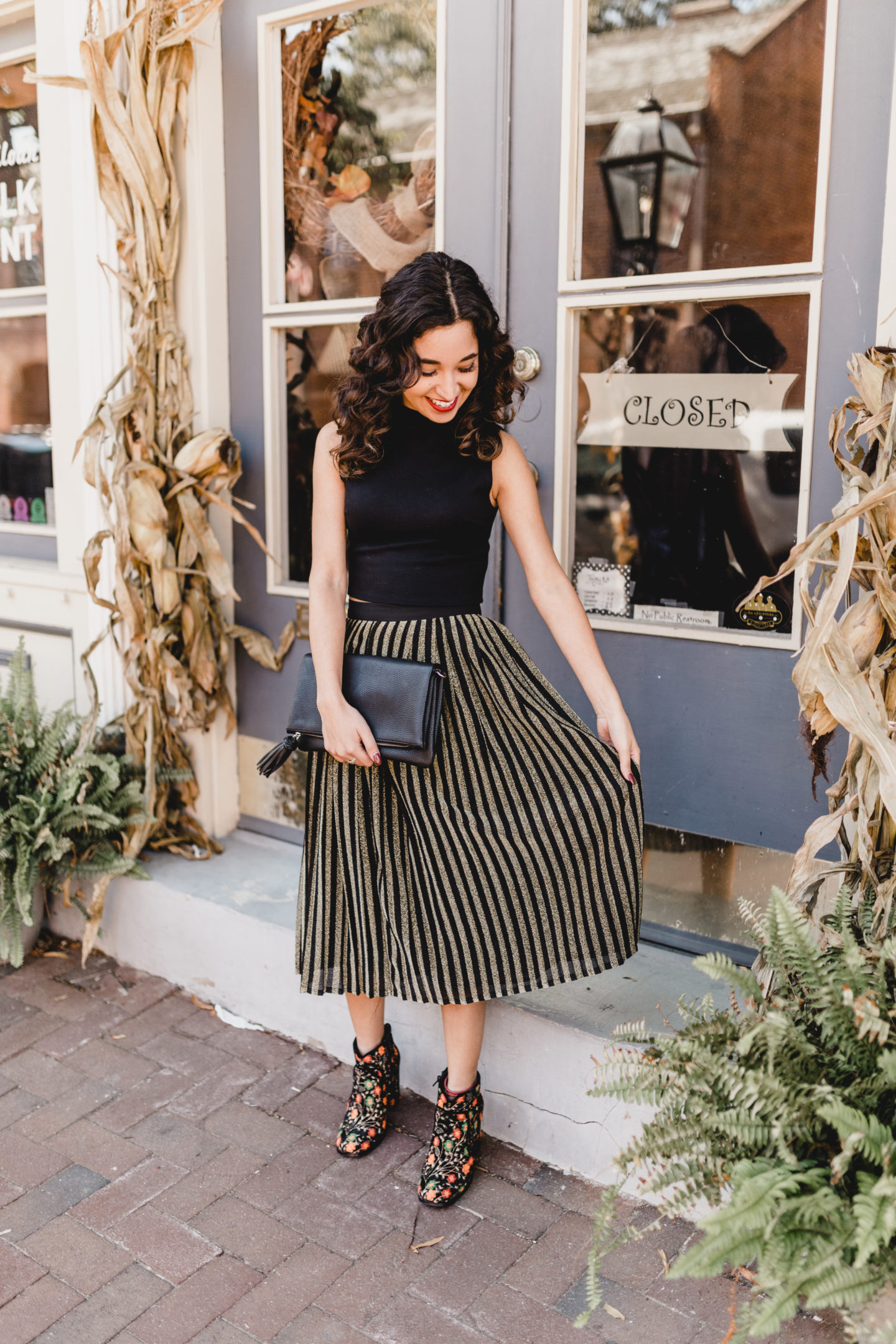 Holy moly I can't believe it's already November 1st and I already saw a few Christmas decorations up around town! Where did this year even go and how am I already creating my goals for next year! But more importantly it's time to start picking out holiday outfits for all of the festivities I am sure will be attending starting now until the year is over. So if you are looking to try a few new looks whioth breaking the budget try sticking to your basic tops and switch it up when it comes to your bottoms and shoes. Like this skirt from ModCloth and shoes from Fergie which make this outfit instantly complete and you didn't have to put much effort into it!.
Snapshots by: Delaney Jean
Thank you to ModCloth for gifting me items this post, all opinions and thoughts are my own. Gracias a ModCloth por patrocinar este post. Todas las opiniones y ideas son mías.
As always, thank you for reading. Como siempre, gracias por leer.