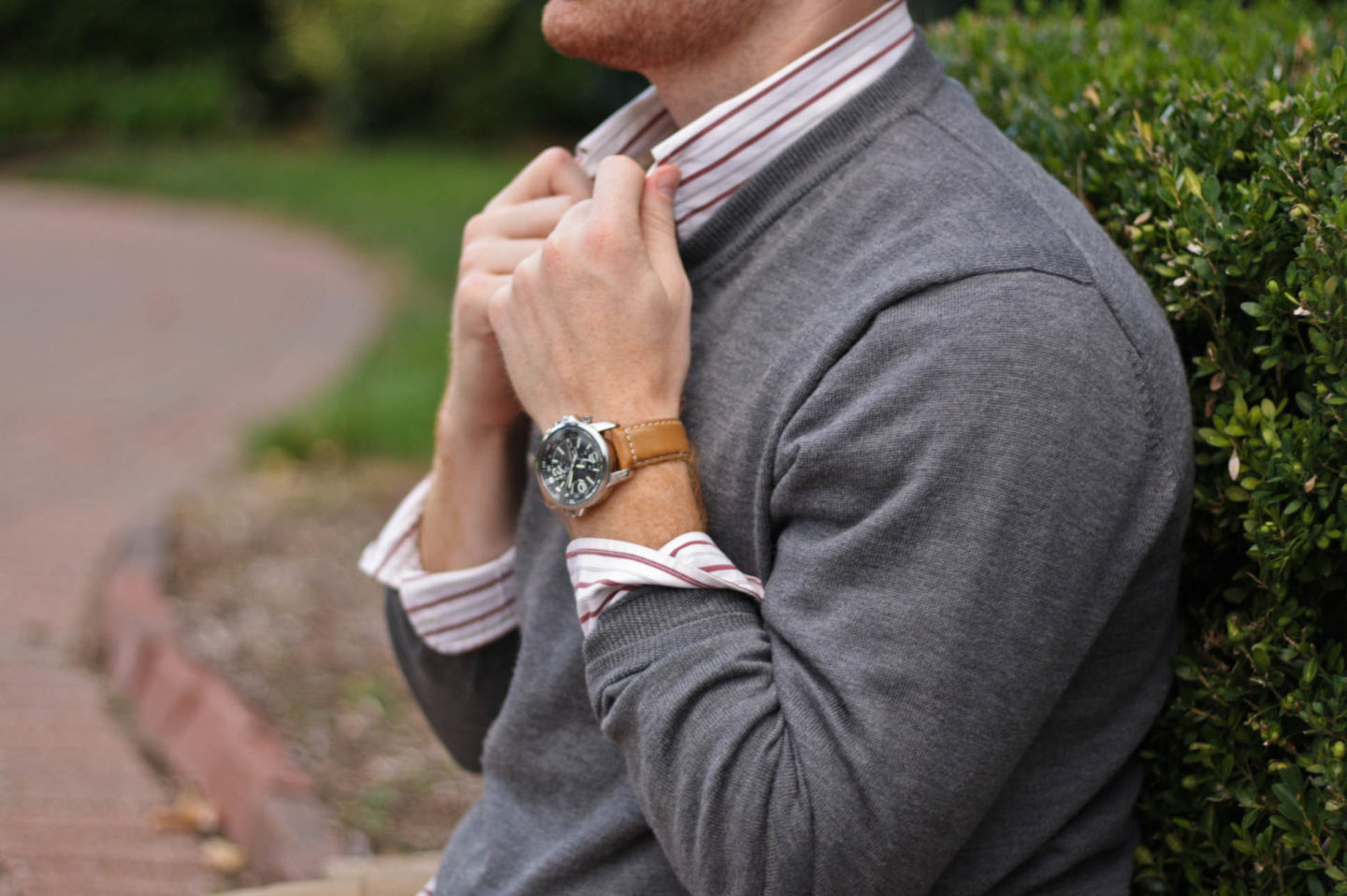 Friends,
Last month I let you in on my top-secret shopping strategies. Hopefully you guys picked up a few tricks in that article that will help you hunt down clothes and save major bones. While I only mentioned it briefly in that article, eBay is a major resource that I use frequently to purchase clothes. High-end brands such as Brooks Brothers, Ralph Lauren and Allen Edmonds are easily found on eBay. After reading this guide to buying clothes on eBay, you will be well-equipped to score some major items at a fraction of retail price.

Rules of The Game
In order to succeed at eBay (and not get burned for that matter), you must pay careful attention to the rules I use when searching for products. Using these rules, I've been able to confidently buy clothes in excellent condition that are 70% off retail. Check out the end of this article to see the amazing deals I've been able to find.
1. Know Your Fit
I don't need to tell you that brands' sizing varies from company to company; even from product to product. It's important to know what your exact size is before you search eBay. This may involve visiting the physical location and trying on the item to confirm your size.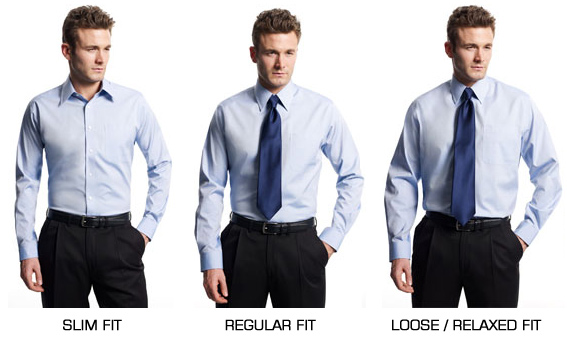 Take Levi's for example – they are notorious for creating clothes that do not match traditional sizes. Unless you have shopped at Levi's before, you have no idea what your size profile is!
My advice is that if you're already out looking at clothes and find something you genuinely like – try on the item and take a picture of the tag. When you get home, search for that exact item on eBay. In my experience, 8 out of 10 times that item will be listed on eBay for less money than what you found at the store.
2. Read the Description
This may be obvious to some, but when you find the specific item you are looking for on eBay, read the entire description. The seller is obligated to tell you if there is anything unique or wrong with the product. Also, seller's will often post the exact measurements of the item (e.g., shoulder length, sleeve length) so you can be certain if something will fit you.
3. Review the Pictures
Carefully view the pictures the seller posted. If you have any questions about the product whatsoever, contact the seller and see if they can provide the necessary information. For example, when purchasing suit jackets on eBay, I always request what the sleeve length is because this is the most common alteration I have performed. Their answer will let me know if I have to do additional work on the product.

4. Check the Seller's Ratings
As with anything, there are going to be a few "bad cats" on eBay, meaning, not every seller is going to have your best interest in mind. I've found that this is typically due to inexperienced sellers more than anything. Before you pull the trigger, click on the seller's username and check the reviews from previous buyers. This will give you an indication if the seller is easy to work with, or if he attempts sketchy stuff (e.g., canceling a sale when the auction price doesn't reach his expectations).
5. Return Policy
Last but not least, check the item's return policy before making a decision. You may be 100% sure of a purchase, but then it shows up and (for example) is see-through. What's the point of wearing clothes if you can freakin see through it! You will be glad that you bought the item with a return policy.
6. Best Offer is Amazing
When browsing through eBay items you're considering purchasing, you may see the following box: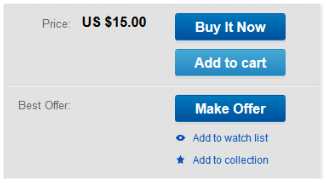 Notice the "Make Offer" button. Become bff's with this button. What you will find is that you can negotiate a lower price on the majority of items because there is so much supply on eBay. Many sellers that post listings for clothes do not get much attention on their eBay listings. I can tell you that I have listed clothes for 30 days, not sold it, and then listed it again for a lower price. This regularly happens folks.
The "Make Offer" button offers the seller a way out. If the seller is smart, they will have the lowest price in their head that they are willing to sell the item. The number is always hard to guess as a buyer, but I typically offer them 70% of their listing price. In this case I would offer $10. Don't be that guy who puts in lowball offers. No one likes that guy.
Occasionally, the seller will come back with a counteroffer! This personally gets my adrenaline pumping…very low stakes but still fun stuff.
eBay Money Back Guarantee
Listen…I realize that even after all of the gold nuggets of information I gave you guys, many of you will still be skeptical. Many of you don't even trust yo mama, I get it.
Just know that eBay is aware of the perception that people have of buying used products through an open marketplace. That is exactly why they have the eBay Money Back Guarantee program. What this means is that in the event something goes wrong with the sale, you can file a claim with eBay and they will mediate the dispute with all the facts at hand.
It is widely known that eBay is a buyers market. Think about it…eBay wants to maintain a strong, stress-free reputation with their customers so that they keep coming back and hence treat them very well. I can personally attest that eBay does a very good job at ensuring you have a good experience. In certain cases, I was refunded my purchase and not required to ship my item back to the seller.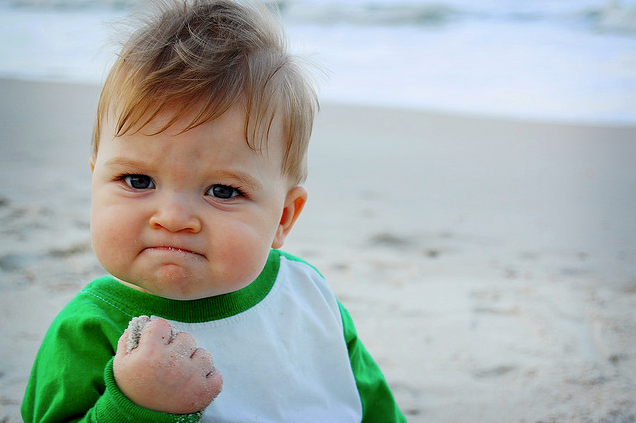 Benefits of Buying through eBay
Let's say you purchased a new suit jacket on eBay. At one point or another, you grew tired of the jacket. Maybe it didn't fit your personal style anymore. Maybe you realize that it didn't fit you like it used to. Whatever the reason may be, the great thing about eBay is that you can resell that exact same item for the exact same price that you bought it at.
Net, net you are out $0! You could even make money doing this.
I've done this several times with Allen Edmonds dress shoes, J. Crew blazers and other products. The shoes got too tight so I sold them for the same price I purchased them at…I basically rented them! Same thing with the blazer. I realized the jacket length was too long so I sold it to break-even. Talk about peace of mind.
Best Finds!
Halloween Costume $30, retail $400
J. Crew slim fit linen button-up $15, retail $80
Gap blue linen pants $17, retail $40
Motorcycle gloves $53, retail $90
Nautica linen shirt $12, retail $50
Frank & oak wool coat $75, retail $250
J. Crew linen short sleeve $13, retail $80
Seiko solar watch $130, retail $160
Brooks Brothers blazer $30, retail $360